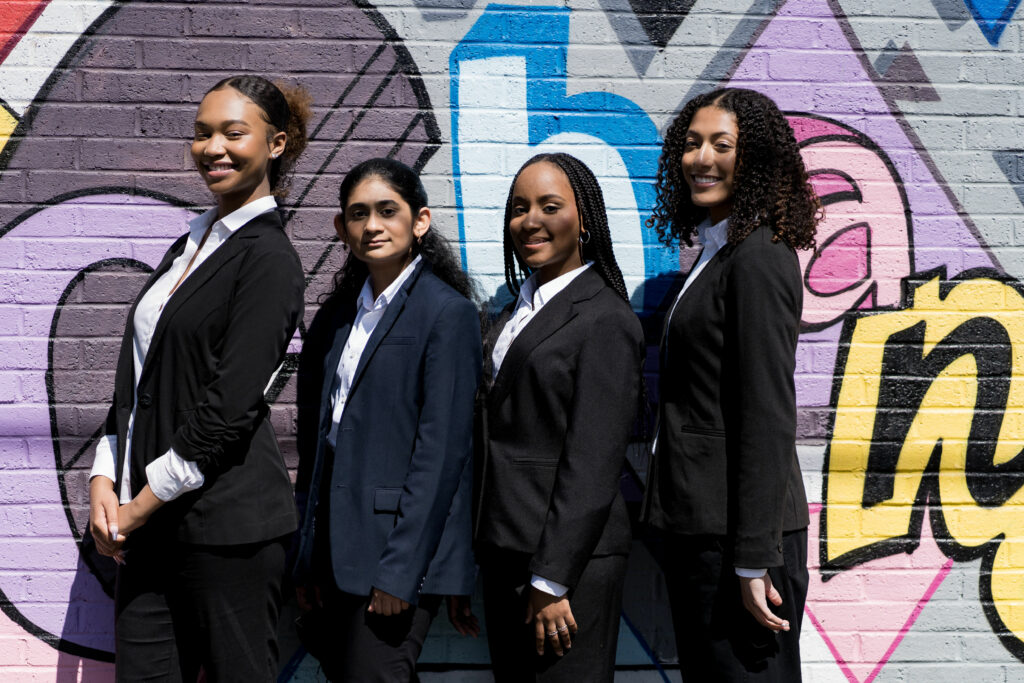 The Girl Ambassador Program Celebrates 5 Years of Success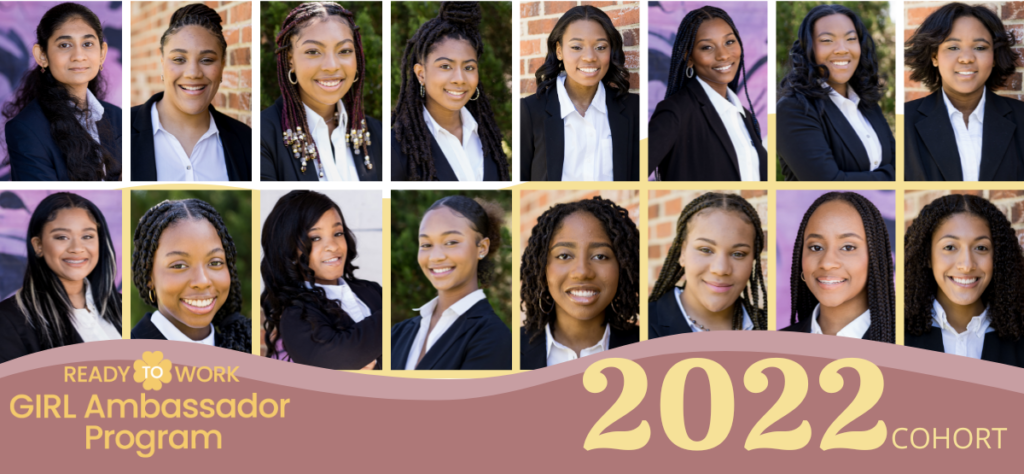 After five years of offering professional skills development to young women of color through the Girl Ambassador Program, we have a lot to celebrate. Despite the Covid-19 pandemic, GFAC has stayed the course, adding remote learning and work opportunities so that participants don't miss out on critical skills training and work readiness experiences. 
"The program's success is due in part to the professionals, businesses, and organizations who have offered their expertise through workshops, Q&A sessions, skill sharing, and summer internships," says Girls For A Change CEO, Angela Patton.
GFAC's Girl Ambassador Program launched in 2018 and has served over 100 young women in High School, offering career development opportunities, certifications, and college scholarships. The program has worked with 46 different "Hiring Partners" who have brought girls on board as interns each summer to give them real world experience and on the job training.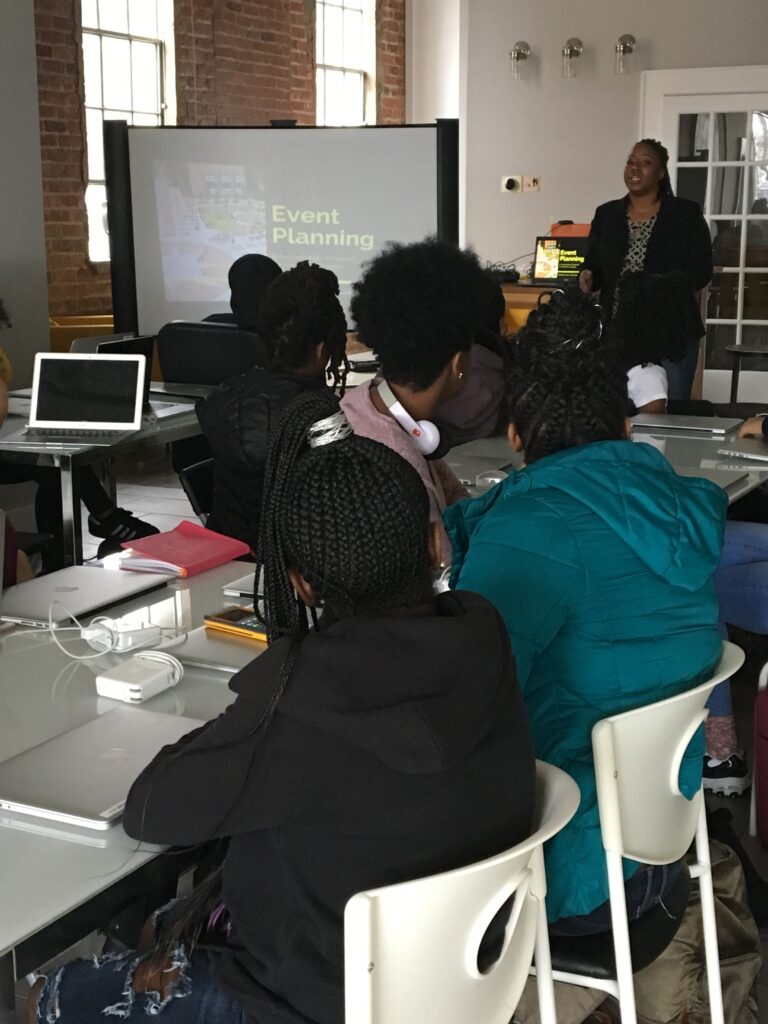 Hiring partners have included educational institutions like Virginia Commonwealth University, other nonprofit organizations like Greater Richmond Fit4Kids, and Science Museum of Virginia; small businesses like Adiva Naturals and Emergent Social Solutions; government entities like Senator Jennifer McClellan and The City of Richmond; and National companies like Winged Wellness, who offered virtual internships.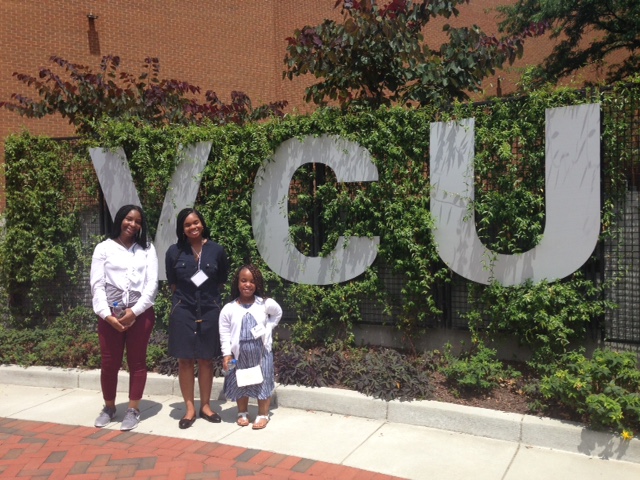 "I think this is such a fabulous program, and am so excited that we are able to participate. We were blessed to have three incredible young ladies who worked in the Dean's Office in the School of Education. They did a fantastic job and were a meaningful part of the team within the Dean's Office. The experience was very meaningful for us and was definitely a bi-directionally beneficial program." – Andrew P. Daire, Dean, Virginia Commonwealth University School of Education (hear his full comments during the GFAC Lunch & Learn series here)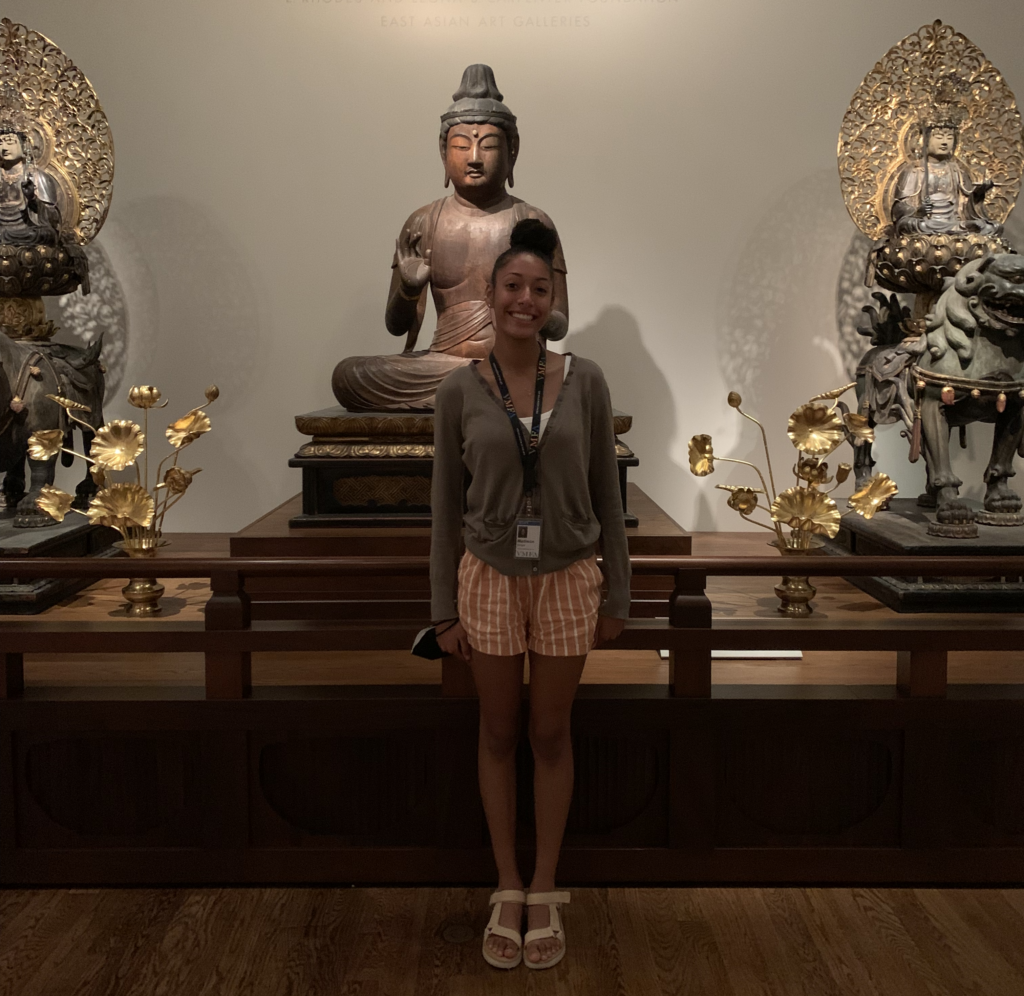 "The Virginia Museum of Fine Arts is delighted to work collaboratively with Girls For A Change each year, helping the organization to further their mission while enriching participants' lives through the arts. VMFA is one of few locations that hosts girls from several local high schools, which provides participating students with important networking opportunities," said Paula Saylor-Robinson, VMFA's Director of Audience Development and Community Engagement. "Each summer, a dynamic young woman from VMFA's Girl Action Team is selected to serve as an intern for our Education and Communications divisions."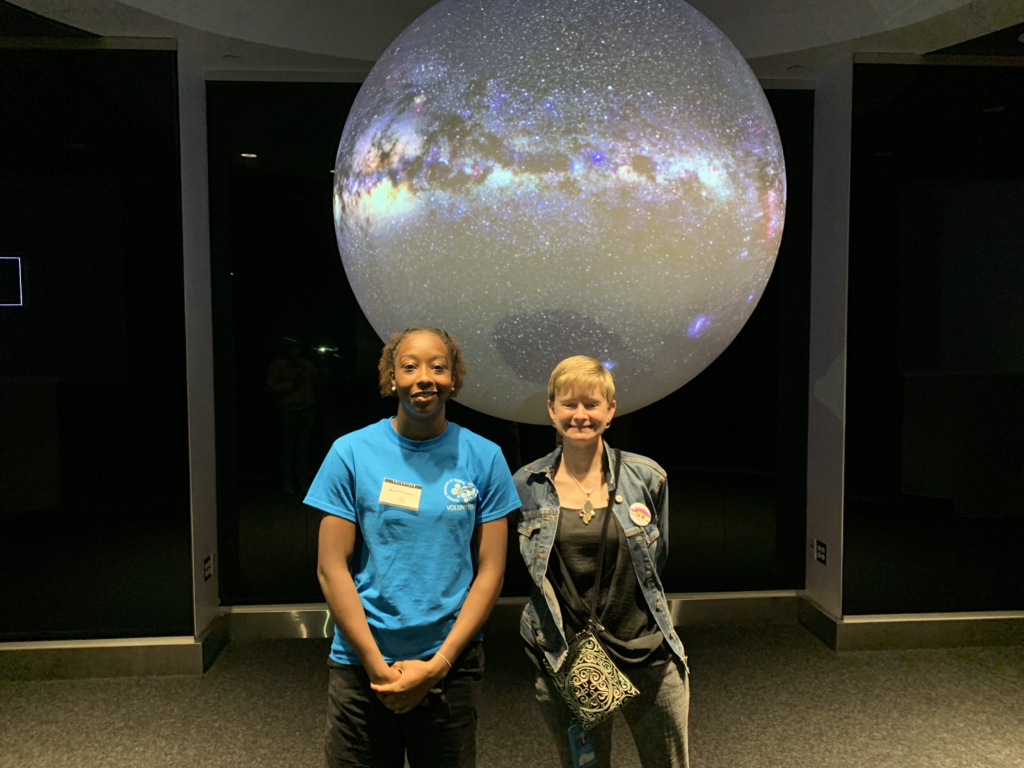 "The Science Museum of Virginia has been thrilled to be a Hiring Partner for summer Girl Ambassador Participants. Our interns have been simply amazing girls, and we have learned as much from them as we hope they learned from us about the inner workings and career choices available at museums. We can't wait to meet our intern for this upcoming summer!" – Timshel Purdum, Virginia C. Ellett Deputy Director of Education, Science Museum of Virginia
Hear from more Hiring Partners like Senator Jennifer McClellan and VCU's Dr. Andrew Daire here.
Success stories from over the years include
The success of the program has grown since its inception, despite a long, difficult pandemic. In many ways, the pandemic helped participants adapt, grow, and gain new experiences and skills because it opened the door to virtual opportunities for professionals to get involved as well. 
"We knew the pandemic was going to negatively impact Black girls in more ways than one. Because we were able to create a highly engaging digital experience with some in-person experiences as well, our girls were more prepared for going back to school and already comfortable with the technology and process," says CEO Angela Patton.
We have had guest speakers from Netflix, Target, and other National and Worldwide brands. Companies like Winged Wellness have offered virtual internships – even engaging girls in product research and development. 
We are currently recruiting Hiring Partners for Summer 2023, with an option to offer job shadowing during Spring Break for organizations who considering the program and want to try it out. Job shadowing can be from 1-3 days during the week of April 3-7 and is a great way for students to experience different industries they might be interested in pursuing a career in. Complete the form to learn more here.
Organizations interested in becoming Hiring Partners for 2023 can join an upcoming virtual info session to learn more about the program here. Check out last year's Hiring Partners and program successes here.