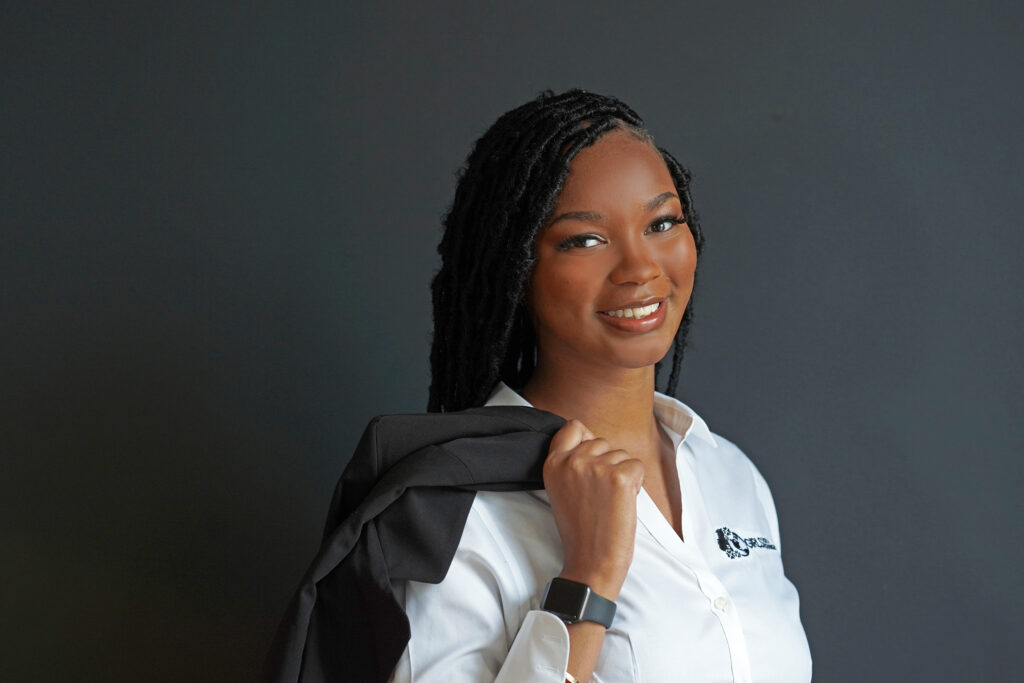 #BlackExcellence: Girl Ambassador Program Participant Earns Full Ride to James Madison University
Michelle Johnson is a high-achieving student graduating from Huguenot High School. Outside of her classes, she has been  working hard in both our Girl Ambassador Program and on one of our Girl Action Teams. As a participant on our Huguenot Girl Team, she and the team helped rewrite fairy tales with The Martin Agency to give them a modern twist with a social justice theme for a podcast called Now Upon A Time. As a Girl Ambassador participant, she has been developing her professional and digital skills, and will soon be met with the opportunity to intern with one of our various hiring partners this summer. We are so proud of Michelle for everything she has accomplished to include earning a full-ride scholarship to James Madison University! We can't wait to see what she achieves this summer. Here is how the Girl Ambassador Program has helped Michelle in her journey.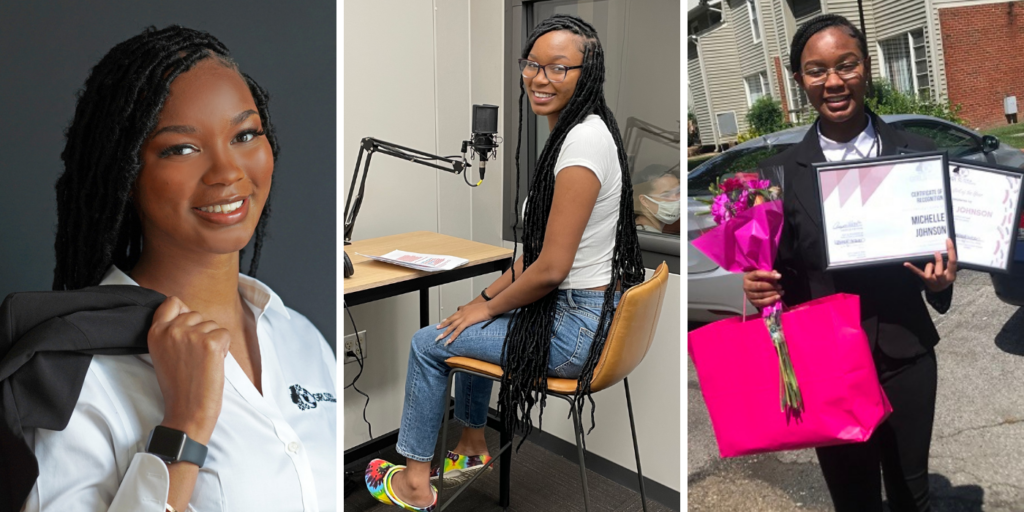 How has school been since COVID?
"School has been a struggle with doing virtual learning, but I always go to tutoring for more assistance." 
What have you enjoyed most about the Girl Ambassador Program (GAP)?
"One thing I've really enjoyed from the GAP would be all the network opportunities. I have gained so much support and advice that will guide me in my future endeavors."
What are your career goals?
"My career goals are to become a registered nurse, and with the possibility of traveling the world as a travel nurse."
What colleges are you looking at?
"I've made my decision to attend James Madison University. I plan to get my BSN Nursing. "
How has GAP helped prepare you for the future?
"GAP has helped me prepare for the future by building my communication skills in zoom calls, by listening to trained professionals about their journey, and participating in social projects dedicated to empowering black girls. It is an honor to be a part of a sisterhood, who motivates me and truly cares about my well-being."
Girls for a Change is committed to supporting girls through their primary education and beyond. As Michelle moves on to higher education, we will continue to provide her opportunities through the Immersion Lab, multiple mentorship opportunities, and scholarships. We cannot wait to see her do amazing things in college and beyond!