The Black Girl Rally promotes excitement and engagement in communities. This event teaches girls in grades 3-12 and their supporters how they can create change in their neighborhoods, cities and schools.
The Black Girl Rally introduces the Girl Action Teams concept to community members and invites girls to join. It also supports our goal of growing an intergenerational leadership network with leaders, supporters and the community at large.
Host a Roundtable at Our Dinner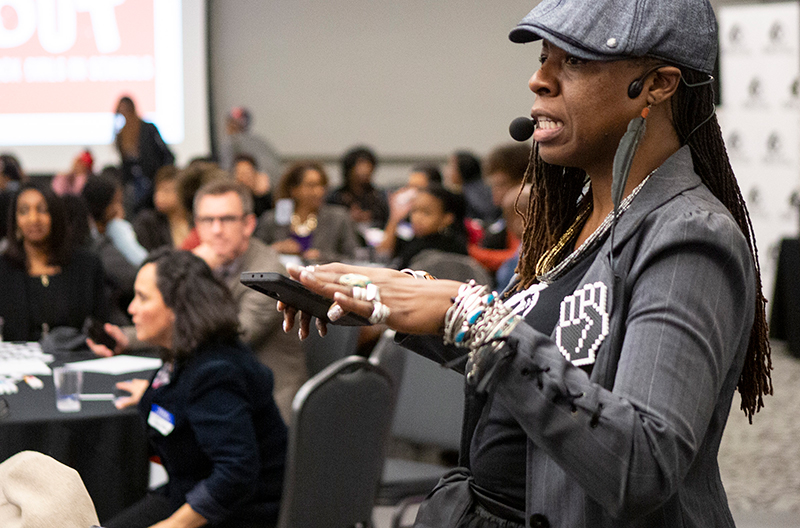 We are looking for women entrepreneurs to host a roundtable discussion at dinner for 4-6 girls. The event will begin at 5pm on Friday, October 7. If you are interested in applying to host a table and inspire the next generation of Black female entrepreneurs, please apply.
10+ schools, community centers and
faith-based organizations have hosted
Black Girl Rallies
Quick Facts About Black Girl Rallies
The Black Girl Rally is hosted on Friday, October 7 from 10:00am - 6:00pm, and includes empowerment workshops, Girl Action Team project displays, guest speakers (to include an invited celebrity guest), refreshments and entertainment. The event is free and this year will be located at the Virginia Union University Living and Learning Center.