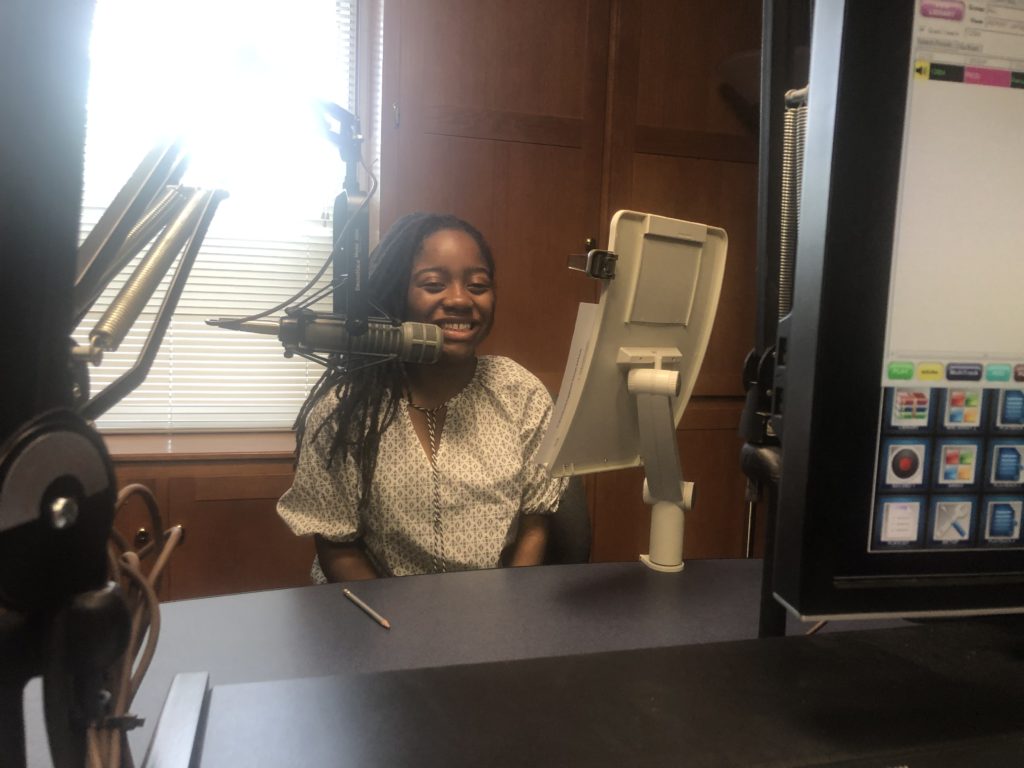 #BlackExcellence: Former Girl Ambassador Program Participant Becomes High School Valedictorian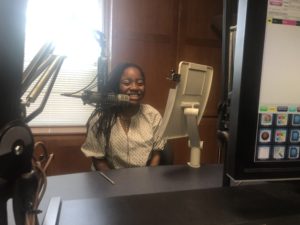 Abena Williams has been with the Girl Ambassador Program since 2019. As a participant, Abena has always been diligent about her training and her employers have always had wonderful things to say about her work ethic. 
"I can't say enough about how much I loved working with Abena. At first, I was worried I wouldn't have enough for her to do but turns out I had a ton and Abena was game to try it all! She took direction well, picked up new concepts quickly and was always looking for ways to grow and improve. We were so lucky to have her this summer and I hope we'll be able to include her in many future projects." – Louise Keeton, Digital Producer, VPM
It comes as no surprise that she has worked her way to the top at Open High School. Even during the pandemic, Abena has been working incredibly hard to be where she is at today, and we couldn't be more proud of what she has accomplished!
While we could say so much more about Abena's work ethic, intelligence, and more, here is what she has to say about how the Girl Ambassador Program has encouraged her achievements in and out of school. 
How has school been since COVID?
"Since Covid, school has been a lot more demanding than it was in person. A lot more work was assigned compared to when we were in person. It has been very demanding mentally and physically. Also since the social interactions were removed – there is less balance throughout the day. I am usually working non-stop on school work. I miss not being able to talk to my friends, classmates, and my teachers. But overall this final year of high school has been an enjoyable experience despite the circumstances surrounding it."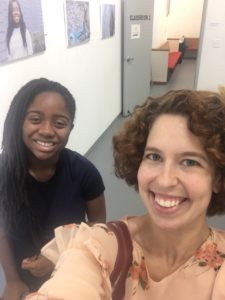 What have you enjoyed most about the GAP program?
"I enjoyed learning about numerous career options by having guests in those fields share their wealth of knowledge. It broadened my eyes to the diverse career options that are out there. I also loved the supportive atmosphere of the Girl Ambassador Program–from the girls that participated with me in the program and the program leaders. I felt that it was a very empowering environment that prepared all of us for our futures."
What are your career goals?
"I would like someday to be working in the field of medicine as a nurse practitioner. The area of specialization that most interests me is the field of pediatrics. I love children and want to be a strong advocate for them. Both of my parents are social workers and I have learned the importance of advocacy for the most vulnerable in our society from them. There continues to be a shortage of African-American healthcare professionals. This scarcity has a negative impact on the type of treatment and care African-Americans receive which impacts our health outcomes. It is my mission to provide the highest quality of care to the individuals and families in my community with the goal of improving health outcomes."
What colleges are you looking at?
"I plan to attend a Historically Black College and University (HBCU). My top 3 schools are Howard University, Norfolk State University, and Hampton University."
What is your major?
"I plan to major in nursing at the undergraduate level. I then plan to pursue a master's degree in nursing and acquire the Post-Master's certificate to become a nurse practitioner."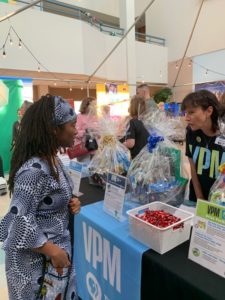 How has GAP helped prepare you for your future?
"I had a very positive experience with the Girl Ambassador Program. I was able to increase my knowledge and skills in the Microsoft arena with Carol Reese. I enjoyed everything that I was introduced to. I was definitely pushed out of my comfort zone with the speed networking session. I had a very successful internship at NPR/PBS station. On a deeper note, it helped me to gain confidence in becoming a young Black woman. It has been this exposure and experience that has reinforced that I can achieve my dreams and goals. It has provided me with a roadmap to do so."
Girls for a Change is committed to supporting girls through their primary education and beyond. As Abena moves on to higher education, we will continue to provide her opportunities through the Immersion Lab, multiple mentorship opportunities, and scholarships. We cannot wait to see her do amazing things in college and beyond!