Join the Legacy Wall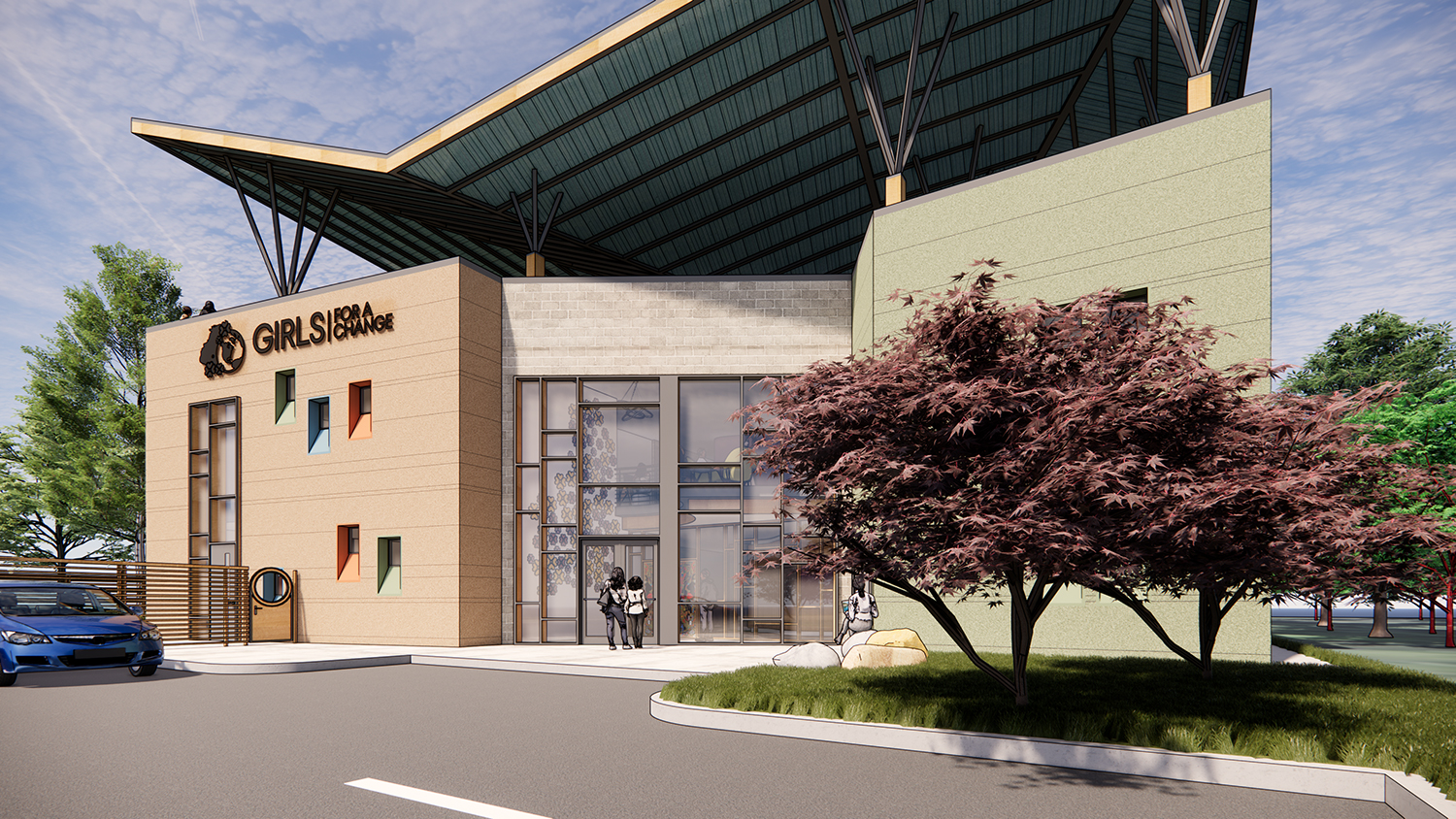 Our Legacy Wall is going to be a three-dimensional installation full of inspiration and encouragement - reasons why our work is important. Throughout the space of our building, these Girls For A Change branded flowers, made from engraved acrylic, will list each donor's name and a personal word of encouragement directly to Black girls.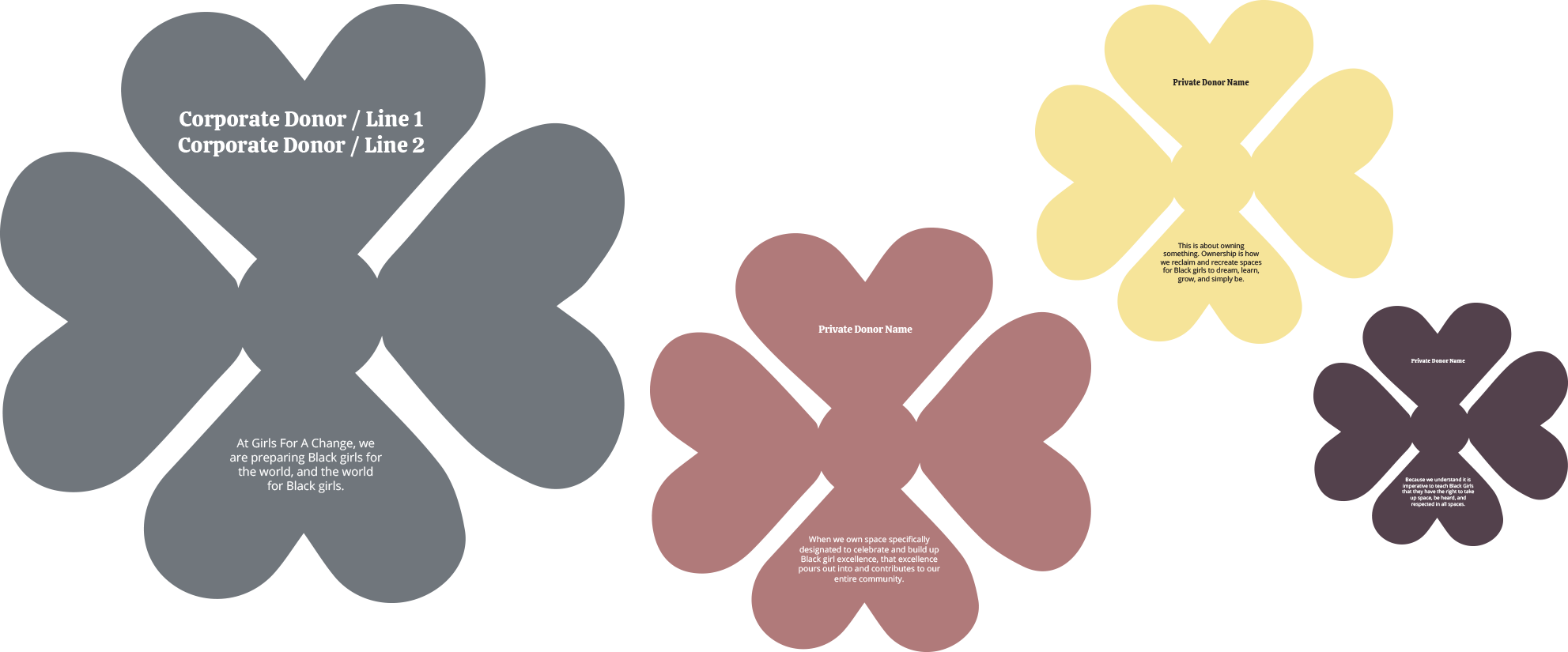 Camp Diva Leadership Academy Open
Sneakers for a Change
These limited edition sneakers were designed by the Thomas Jefferson High School Girl Action Team and handcrafted with care - sustainably - by COMUNITYmade.
Girls for a Change, 2022 Annual Report
Girls For A Change (GFAC) is a 501(c)(3) nonprofit youth development organization aimed at empowering self-identifying Black girls in Central Virginia to visualize their bright futures and potential through discovery, development, innovation, and social change in their communities. Our mission is to prepare Black girls for the world and the world for Black girls.
"We are Black girls. We are powerful.
We are amazing."
-Naomi Vickers
Girl Ambassador Participant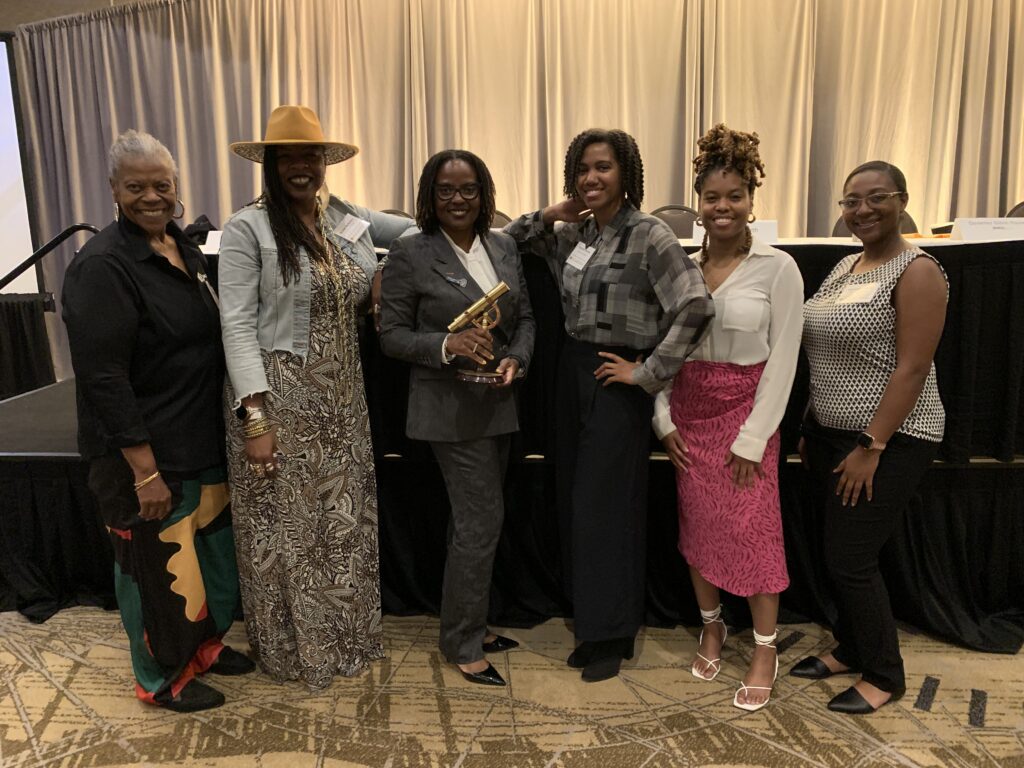 We're not quite halfway through 2023, and we've already had a big year! We've been honored recently by some of Richmond's amazing organizations for the work we do with and for Black girls. Here's a quick look at some of the awards we are excited to write home about this year. Metropolitan Business League Non-Profit…