Girls For A Change volunteers are at the heart of changing the trajectory of Black girls' life experiences and creating a better narrative to tackle individual and societal change by providing meaningful programs, safe spaces, and promoting awareness of GFAC resources.
Our volunteers bring optimism and enthusiasm, create positive energy, and share diverse perspectives that lead to enhanced outcomes for Black girls.
One-Time Volunteer Opportunities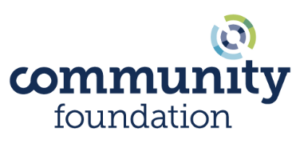 From time to time, Girls For A Change has one-time volunteer opportunities managed through The Community Foundation - CFEngage.
When those opportunities are active, you can find them here.
To Become A Girls For A Change Volunteer
2. Attend a training or orientation session
3. Complete a background check (only required for ages 18+, unless the individual is a current high school student)
Discover The Girls For A Change Opportunity That's Right For You
One-Time Opportunities
Click to join our mailing list and get updates on one time volunteer opportunities.
Long-Term Opportunities
Coach a Girl Action Team, for the School Year
We offer Training Sessions in January and September.
Apply to coach a team.

Become a Girl Ambassador Program Hiring Partner
Apply on our site today!
Contribute Skills or Interest-Based Volunteerism
These opportunities could be things like Youth Development, Advocacy, Policy or Social Change, Administrative Support, Public Relations and Marketing, Math and Science Tutors, Community Outreach, Research and Development, Teaching Artist (music, dance, theater, visual arts), Gardening, Construction, Plumbing, Painting, Transportation or other preferences. Apply below.
Become a Board or Committee Member
Submit a cover letter and resume to info@girlsforachange.com
Board Positions are considered between November and January.
Committee Memberships are considered twice a year in September and April.
Girls For A Change is currently accepting applicants to fill volunteer needs. This is a great opportunity for skilled individuals, like college students and other community members, looking for long term commitments.
To ensure proper consideration, please fill in the information below as completely and accurately as possible.