Thousands of girls have the opportunity to participate in community teams during this free 12-week program. Girls in grades 6-12 identify challenges in their communities, and design and implement creative solutions to address them as teams. Each group has two women coaches to guide and support the girls through the project. This is a free after school program in partnership with public schools and communities. Girl Action Teams can be offered through schools, community centers, faith-based organizations and other places.
About Girl Action Teams
IMPORTANT NOTE: Girl Action Teams that meet in community schools are only open to students enrolled in those schools. If your child does not attend the school she is registering for, she will not be accepted.
Girls For A Change supports Black girls in multiple ways. For High School Girls, our Girl Ambassador Program and Immersion Lab are great programs to consider. Want to start a Girl Action Team in your school or community center? We accept new teams in the summer for a Fall launch. Learn more here.
What do girls get?
a community team dedicated to creative problem solving
monetary stipend available
a community service certificate
opportunity for a free Immersion Lab membership
Girl Action Teams support girls in fully developing their voices, abilities, and problem-solving capacities to realize their full potential. They tackle social issues they feel passionate about, coming up with solutions with guidance from their coaches. Action Teams are at the heart of Girls For A Change (GFAC).
Find your school below and Apply to Join a Girl Action Team.
Girl Action Team Locations and Projects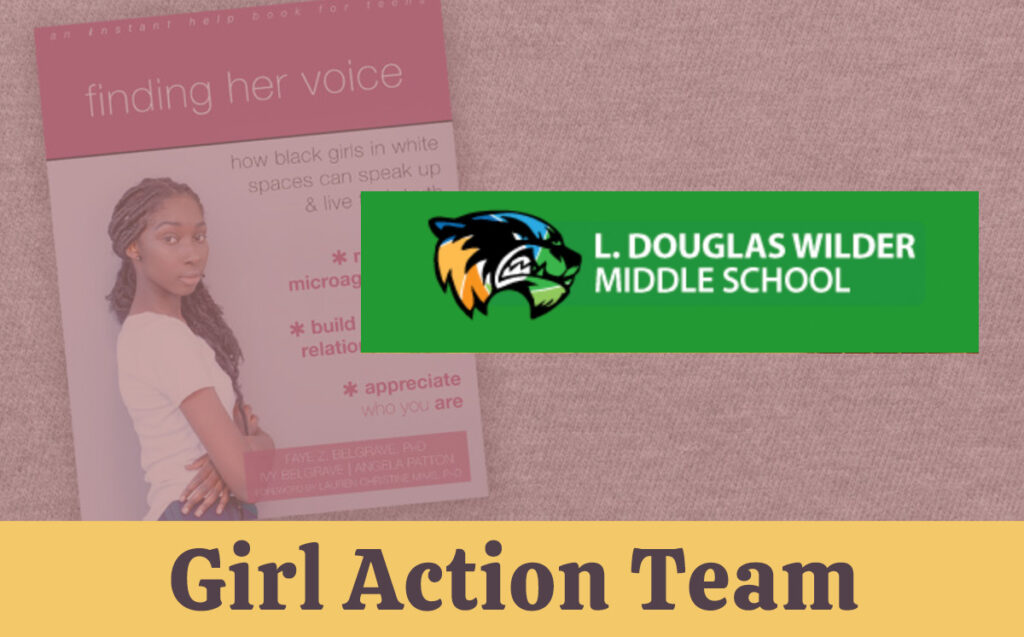 GFAC Project Plan
Girls will engage in the Finding Her Voice Curriculum
Meeting Schedule:
Thursdays 4:45pm - 5:30pm
March 20 - June 2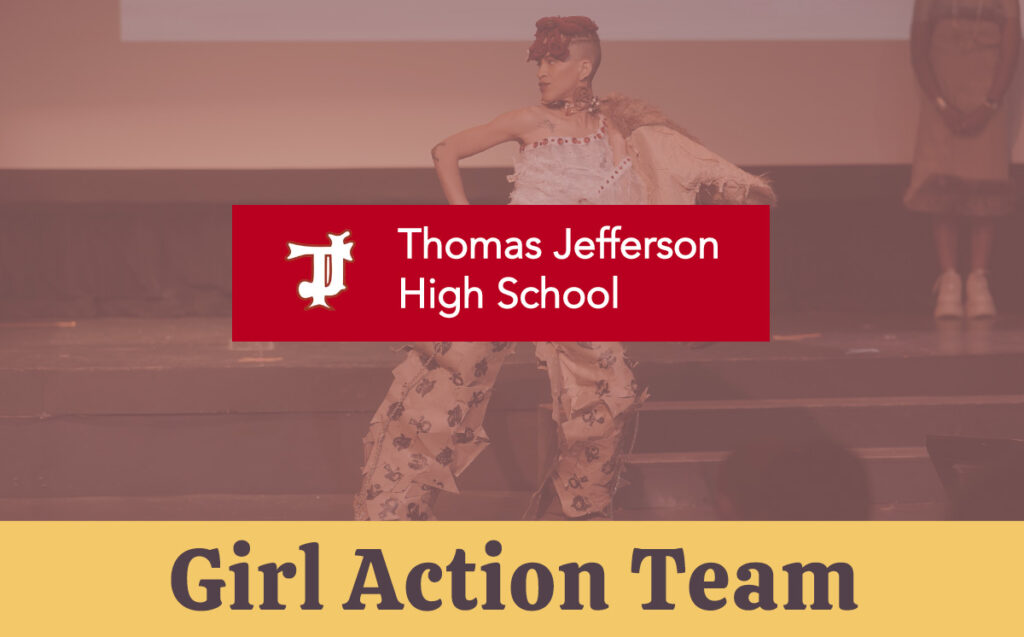 Our RVA Fashion Week Experience
Improving school spirit and culture.
This Girl Action Team is designing a fashion show that will feature each girl's personal style through various themes. Girls will develop their own social message, uniting fashion with social change to bring a unique flavor to the runway.
Meeting Days:
Thursdays, 12:00-2:00pm



Discover The Hidden History of
Anna Murray Douglass
With support from The Virginia Museum of Fine Arts (VMFA) this Girl Action Team will explore all of the hidden heroes of Black women in history.  Participants will gather to engage with the museum's newest exhibit Isaac Julien: Lessons of the Hour —Frederick Douglass. During this time the girls will look through the lens of unsung heroes Anna Douglass, Frederick Douglass wife and study the impact of women of today and yesterday and their impacts on social justice, change, and entrepreneurship.
Meeting Days:
Mondays 5:30-7:00p
The museum is closed to the public on Mondays.
January 23 - May 8
No meeting - Spring Break week - April 3
Location:
Pauley Center Dining Room and Parlor
301 N Sheppard Street (behind the VMFA)
Please call us at 804-833-8842 if you need assistance.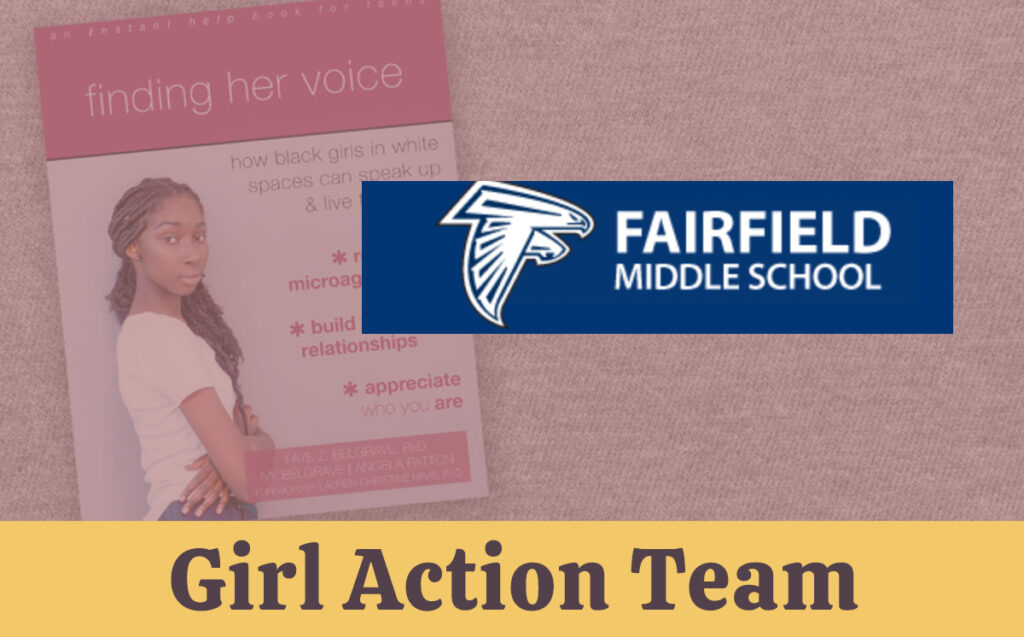 GFAC Project Plan
Girls will engage in an exciting program session that allows them to become DIY experts! Working with artist and creator Nappy Nerd, girls will be able to explore different forms of art and create DIY items that they can share, sell or even keep as memories.
Meeting Schedule:
Tuesdays 4:45pm - 5:30pm
March 20 - June 2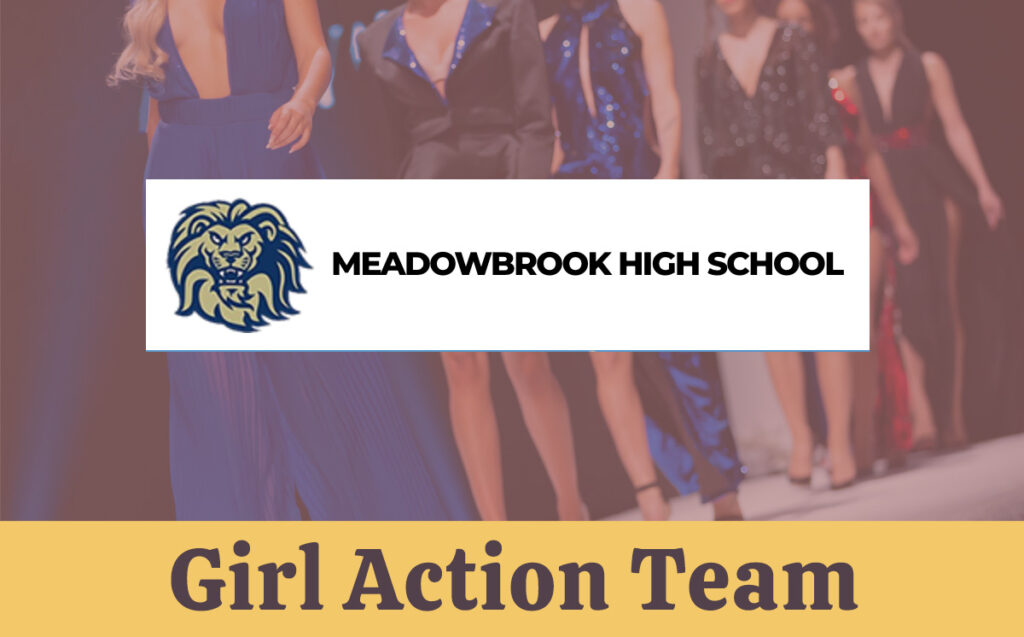 Look, Learn, and Live Multicultural
Fashion Symposium & Show
Improving school spirit and culture.
The Meadowbrook High School Girl Action Team will explore the Fashion industry through the creation of a fashion symposium and show that celebrates fashion, culture, and identity across the world. Participants on this team will meet weekly to plan a full-day event that will dive deep into the world of fashion and pull back the curtain on the industry, making sure every participant learns what it takes to successfully bring a brand from ideation to market.
Meeting Days:
Mondays & Fridays 9:20 am - 9:45 am
February 13, 2023 - March 2, 2023
See registration page for full schedule.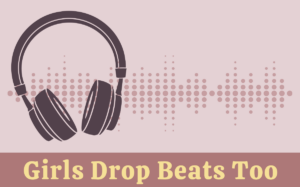 Music Can Change the World.  It's the perfect partner for social change.
This program teaches middle and high school girls to DJ and produce music. In this 12 -week class, participants will learn basic fundamentals of DJ'ing and mixing with contemporary electronic music and Hip-Hop techniques.In addition to learning professional DJing skills, participants will make gains in confidence, presentation skill skills, business fundamentals, and the opportunity to get hired for a gig. The lack of women DJs' attendance and male dominance will lead to a remarkable underrepresentation of females in the Electronic Music industry.
Registration Fee:
$50.00 & Borrow A Kit or Purchase One ($180.00)
Meeting Days:
Tuesdays, November 1, 2022 - December 13, 2022
6:00 pm - 7:30 pm

Location:
Girls For A Change Branch
100 Buford Road
North Chesterfield, VA 23235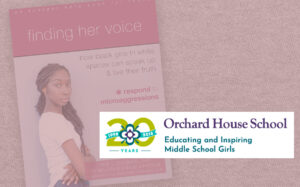 This Girl Action Team is FULL.
With guidance from the 'Finding Her Voice' curriculum, our girls will be taking the time to discover new and impactful ways to be agents of change. Together we will tackle topics like intersectionality, body image, stereotypes, identity, and more. It is our mission to ensure that our sistah girls end sessions feeling empowered and inspired. Leading to the Spring Showcase, where our OHS girls will curate a project that represents their voices and identity to their community at-large.
Meeting Days:
Mondays, 11:15am - 12:20pm 
Girl Action Team in the News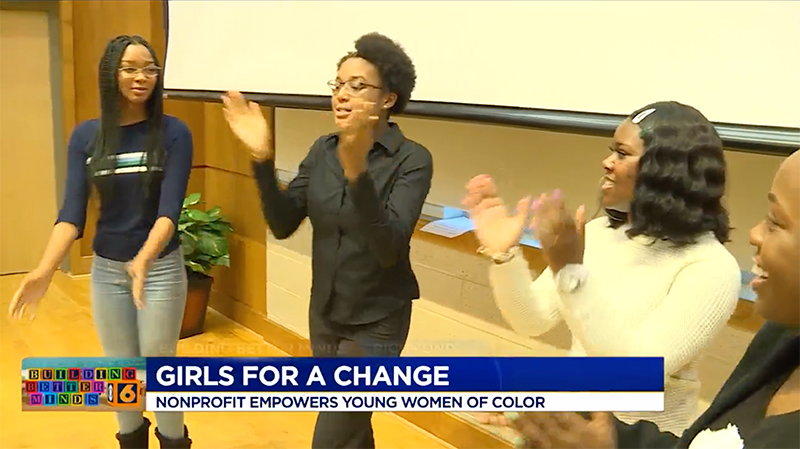 Girls for a Change is helping these students find their voices
Posted at
6:30 AM, Feb 19, 2020 
and last updated
2:24 PM, Feb 26, 2020
RICHMOND, Va. -- Richmond Public Schools has partnered with the non-profit group Girls for a Change for the past ten years. In that time, Girls for a Change has helped girls of color develop their voices, experience sisterhood, find a safe space to work through problems, and provide motivation.
Girl Action Team Projects Include: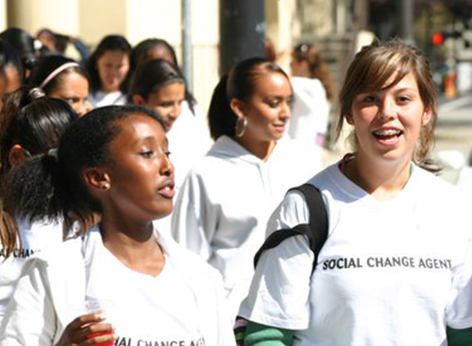 Impact
Empower girls to be social-change-makers by providing the tools, resources and support they need. Girls experience the process of shifting attitudes, values, and actions to address social problems in a positive way.
Promote engagement with professionals who support their projects and their journey toward becoming social-change-makers and innovators.

Identify and respond to community needs to help girls become empathetic, reflective individuals.
There are many benefits when young people are involved as leaders in social change efforts. Involved youth gain experience and confidence, and the skills and leadership abilities that will broaden their future opportunities.