Thousands of girls have the opportunity to participate in community teams during this free 12-week program. Girls in grades 6-12 identify challenges in their communities, and design and implement creative solutions to address them as teams. Each group has two women coaches to guide and support the girls through the project. This is a free after school program in partnership with public schools and communities. Girl Action Teams can be offered through schools, community centers, faith-based organizations and other places.
About Girl Action Teams
IMPORTANT NOTE: Girl Action Teams that meet in community schools are only open to students enrolled in those schools. If your child does not attend the school she is registering for, she will not be accepted.
Girls For A Change supports Black girls in multiple ways. For High School Girls, our Girl Ambassador Program and Immersion Lab are great programs to consider. Want to start a Girl Action Team in your school or community center? We accept new teams in the summer for a Fall launch. Learn more here.
What do girls get?
a community team dedicated to creative problem solving
monetary stipend available
a community service certificate
opportunity for a free Immersion Lab membership
Girl Action Teams support girls in fully developing their voices, abilities, and problem-solving capacities to realize their full potential. They tackle social issues they feel passionate about, coming up with solutions with guidance from their coaches. Action Teams are at the heart of Girls For A Change (GFAC).
Find your school below and Apply to Join a Girl Action Team.
Girl Action Team Locations and Projects
Brief Description
"The Art of Storytelling: Empowering Young Female Voices Through Narrative and Creativity" is an exclusive program offered to the students of Orchard House Middle School as a part of Girls For A Change (GFAC). This initiative focuses on nurturing the creative faculties of young girls, enabling them to develop their voices, abilities, and problem-solving skills fully.
10 participants total.
Only for students at Orchard House Middle School.
Meeting Days:
Mondays, 3:30 pm - 4:15 pm


Location:
Orchard House Middle School
Brief Description
This engaging program, titled "EcoStyle Elevation: Crafting Sustainable Fashion Identities," aims to inspire participants to dive deep into the world of sustainable fashion. It offers a unique opportunity to explore the intricate connection between sustainability and personal style. During this event, attendees will be encouraged to articulate their thoughts and values by creating a persona that reflects the principles, aesthetics, and eco-conscious choices of sustainable fashion. The culmination of this creative exploration will be the crafting of visual mood boards, representing the essence of these sustainable fashion personas in their entirety.
For students in middle and high school.
Meeting Days:
Thursdays, 5:30 pm - 6:45 pm
Sneak Previews:
Thursday, October 19 and Thursday, October 26
Location:
Boys and Girls Clubs
Teen & Community Center
1830 Creighton Rd
Richmond, VA 23223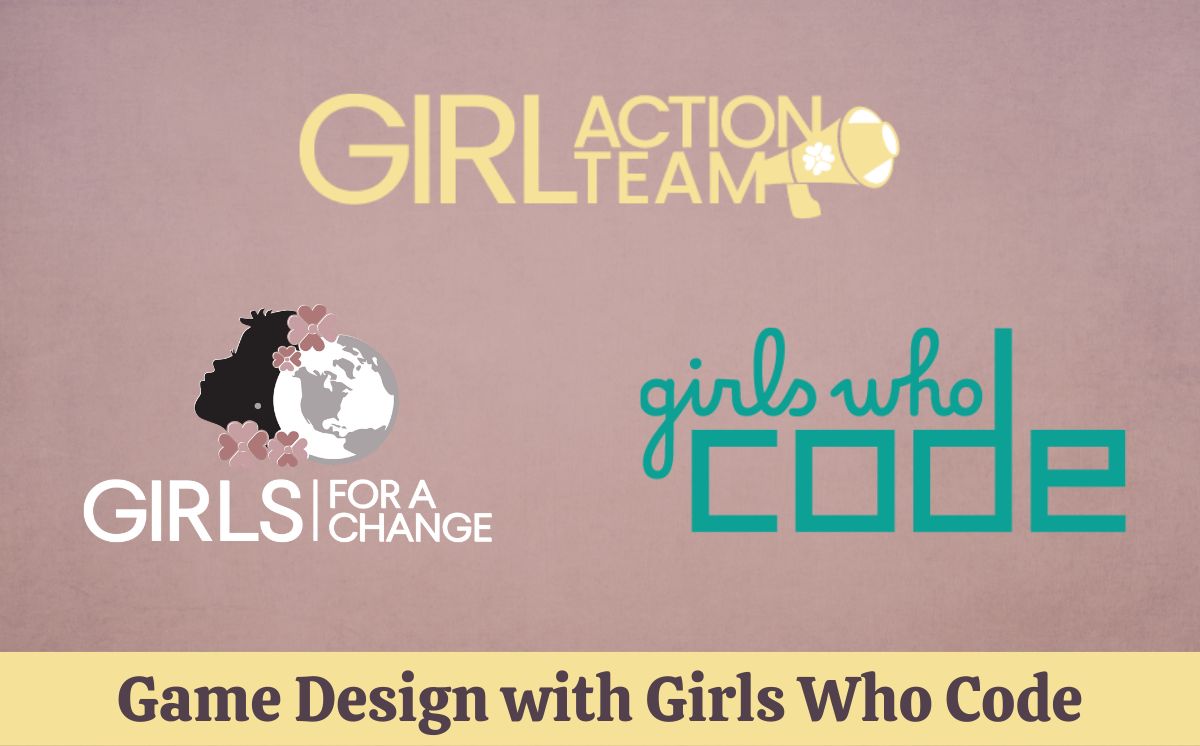 Brief Description
Have you ever wanted to learn how to program your own game? Well, here's your chance! In this new Code at Home series, you will learn to program a collecting game using p5.js, a JavaScript library created, especially for artists and designers. Join us in this Girls Who Code, Girl Action team to develop skills in game design and coding while exploring and creating change in a Girl Action Team.
For students in middle and high school.
Meeting Days:
Thursdays, 3:30 pm-7:00 pm

Sneak Previews:
October 26th & November 2 - REGISTER HERE
5:30 pm-6:30 pm at
Girls For A Change
Location:
Girls For A Change Branch
100 Buford Rd
North Chesterfield, VA 23235
Brief Description
This course will cover sewing basics, including hand sewing and operating a sewing machine, along with tips and tricks for sewing. Participants will also learn how to create their collage designs and patterns.
For students in middle and high school.
Meeting Days:
Wednesdays
6:00-7:30pm
Location:
Girls For A Change Branch
100 Buford Road
North Chesterfield, VA 23235
Cost:
$75 registration fee
scholarships available
(includes instruction, sewing, and supplies machine rental on-site)
Girl Action Team in the News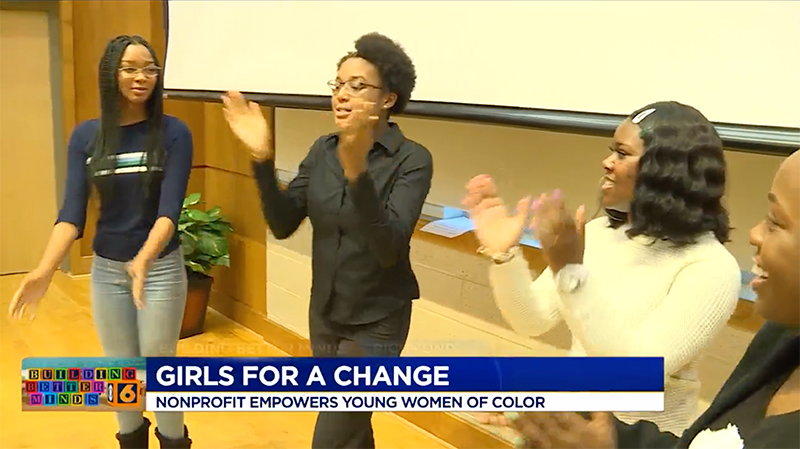 Girls for a Change is helping these students find their voices
Posted at
6:30 AM, Feb 19, 2020 
and last updated
2:24 PM, Feb 26, 2020
RICHMOND, Va. -- Richmond Public Schools has partnered with the non-profit group Girls for a Change for the past ten years. In that time, Girls for a Change has helped girls of color develop their voices, experience sisterhood, find a safe space to work through problems, and provide motivation.
Girl Action Team Projects Include: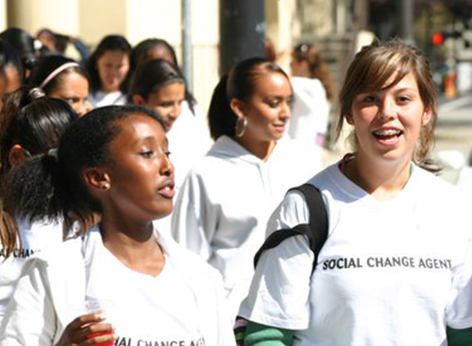 Impact
Empower girls to be social-change-makers by providing the tools, resources and support they need. Girls experience the process of shifting attitudes, values, and actions to address social problems in a positive way.
Promote engagement with professionals who support their projects and their journey toward becoming social-change-makers and innovators.

Identify and respond to community needs to help girls become empathetic, reflective individuals.
There are many benefits when young people are involved as leaders in social change efforts. Involved youth gain experience and confidence, and the skills and leadership abilities that will broaden their future opportunities.