Thrive instead of merely survive
Save the Date for the Black Girl Rally
Friday, October 6, 2023
Theme: I Make My Joy
VUU Living Learning Center
Joy Market: 12:00 pm - 5:00 pm
Evening Programming: 5:00 pm to 7:00 pm
Learn more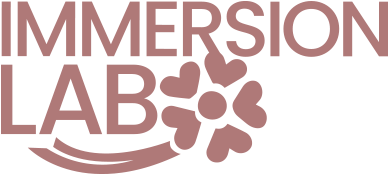 Much like the Girl Ambassador program, the Immersion Lab offers solutions to the digital divide and career skills gaps Black girls face. Breaking the cycle of poverty takes more than just teaching a girl to code. Without professional growth opportunities, a support network, or certifications to show skills and aptitude, many girls find themselves simply trying to survive working in jobs with no real trajectory. This vicious cycle is what many girls in our community face.
Our Immersion Lab aims to disrupt that cycle by being proactive and equipping young women with the tools and resources they need to thrive instead of merely survive by discovering skills and career paths they didn't know possible and/or becoming entrepreneurs.
The Immersion Lab offers two avenues for Black girls in high school and early college to gain skills, certifications, and access to a network of professionals. 
For girls looking to sharpen their skills and explore career avenues and opportunities:
Join a community of aspiring young Black women on our learning platform for connections, inspiration, training, masterclasses, and live Q & A's with successful professionals in multiple fields. This monthly membership allows members to take classes at their own pace, based on their interests. 
For entrepreneurs or aspiring entrepreneurs:
The Budding Black Girl Incubator offers an immersive experience as you work to startup and grow your retail business. Members will learn from industry experts and work in a group of peer co-founders to build successful business and solve business challenges in viable ways. Get support from this vetted entrepreneur community of peers for insights on growing your business, and overcoming challenges during your most critical times.
Applications are closed but will reopen in Fall 2023.
Immersion Lab Benefits 
Access to local and national in person and virtual events

Discounts and free tickets on paid events

Recommendation & referral services

Local, private social media group

Networking opportunities with other Immersion Lab participants and supporters 

Access to special guests, government/elected officials, and community leaders

Listed as a business on Girls For A Change website ( guidelines apply )

Access to  mentors, resources, services, information and programs

Access to various business related programming throughout the year

Free training and development 

Special vendor business discounts at expo/conference