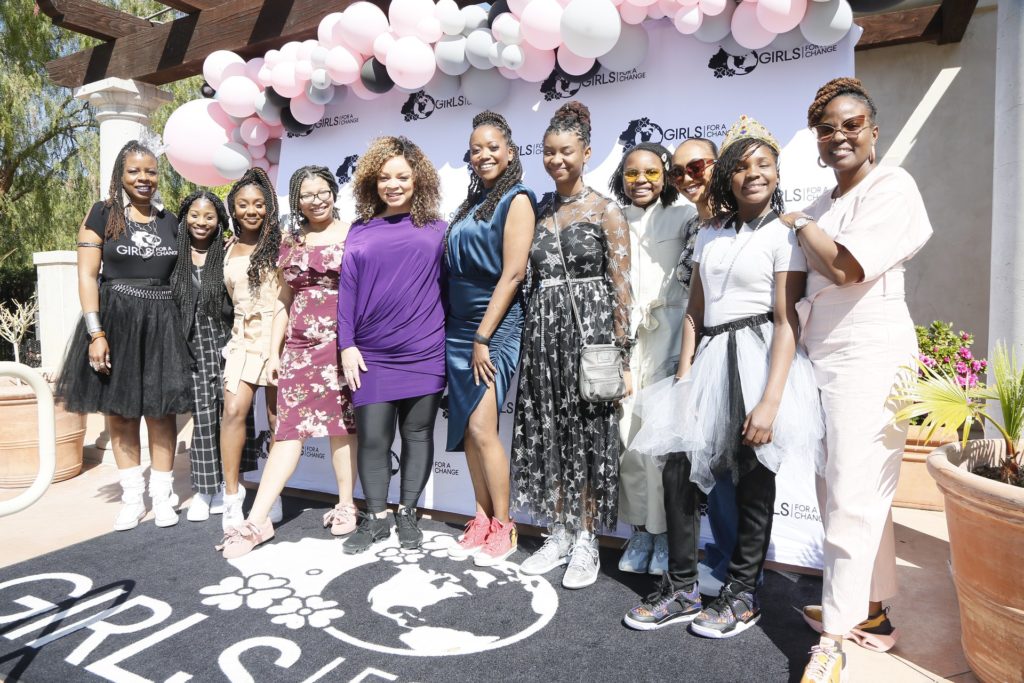 Last year was unprecedented to say the least. We knew this pandemic was going to negatively impact Black girls in more ways than one. Not being around their peers, losing access to resources, falling behind, and not being encouraged to embrace a more digital world are just some of the negative impacts. Our team moved quickly to reimagine all of our programs so that girls could stay connected to us and to each other. Because we were able to create a highly engaging digital experience with some in-person experiences as well, our girls were more prepared for going back to school and already comfortable with the technology and process. 
Here are some of our favorite moments from 2020, a year filled with challenges that we are proud to have overcome. 
What Girls Are Made Of Event in Los Angeles, CA
The year started just as any other for our organization with an incredible event in Los Angeles, California to launch our Girl Action 
Team programs on the West Coast. The event incorporated a number of engaging activities from a variety of our partners and participants. Here, wewere able to create a space where community members from L.A. and Richmond could see each other's strengths, contributions, and commitment to fostering talented young ladies. We also were able to fundrai
se for our programs with the help of our incredible vendors. At the end of the pandemic we look forward to hosting an event like this again.
We also honored three amazing women for their contributions in Hollywood: Ruth Carter, Erika Alexander, and Tiffany Haddish. Read all about our trip to L.A. here. 
Eri
ca Ash Becomes our Spokesperson
Erica Ash has played a major role in several virtual events this year, such as our International Day of the Girl initiative and our Black Girl Rally. During the International Day of the Girl, our CEO, Angela Patton, announced on an Instagram livestream that Erica would become our celebrity spokeswoman! 

Lunch & Learn Series
We were so excited to share our weekly Facebook Live Lunch & Learn series through the summer! During these live events, we hosted recognizable voices like Actress Erika Alexander, jewelry and adornment creator, Douriean Fletcher, and Capital One VP of Technology Maureen Jules-Perez, made the case for funding the Girl Ambassador Program program and sharing the importance of internships for Black girls and other girls of color.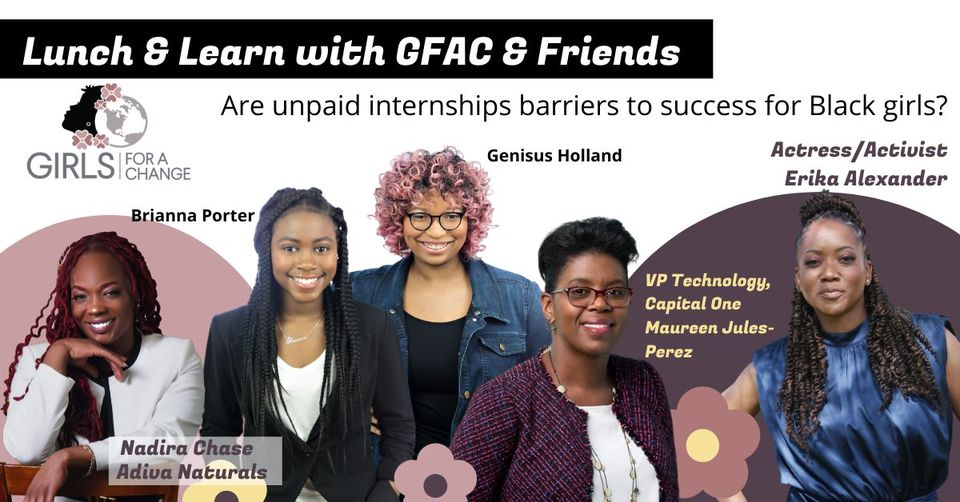 Working with the Martin Agency
We want to send a HUGE thank you to the incredible people at The Martin Agency for all of their work this past year! Figures like art director, Ashley Bozeman, and producer, Dina Alemu, helped us design our beautiful Camp Diva boxes that were delivered to our girls this summer. We also worked with their team on a special project internally for Black History Month. In the new year, we are looking forward to their support facilitating sessions for our Immersion Lab. 

Lobby Day with our Girl Action Teams
Back in January one of our Girl Action Teams partnered with Voices of Virginia's Children to attend the VA General Assembly and meet with several of our legislators. The girls exhibited great diligence, confidence and intellect after standing in line in 25 degree weather and advocating for trauma informed care in their schools and communities. The girls ended the day with a reception at University of Richmond mingling with other advocacy groups. We'd like to extend a special thank you to Ms. Chloe Edwards, Dr. Harris, and Ms. Whitney Wilson for this awesome opportunity!
Black Girl Rally ft. Jodie Turner-Smith
While our annual Black Girl Rally could not be held in person, we did not lack in essential, intentional conversation! Black families were hit hard by the pandemic and the effects on their daughters may be long lasting. While the world is focused on social change, we took this opportunity to continue our social change work and bring it to a virtual format. The theme was "You're the answer, not the problem."
The silencing of and structural biases against Black women and girls has taken a serious toll on our girls and has been exacerbated by the pandemic. The rally introduced Black women leaders and activists to our girls and left them innovative approaches to tackling issues that have disproportionately impacted Black Americans. 
Thank you to everyone who attended as well as our incredible speakers. We want to extend a special thank you to our special guests:
Actress, producer, writer, comedian, singer, and model, Erica Ash

Pianist, producer, songwriter, and composer, Tye Phoenix

14-year-old actress, Lindsey Blackwell

Actress and activist, Jodie Turner-Smith
Launch of the Immersion Lab
Although we could not use the designated space for most of our Immersion Lab sessions, the launch helped our girls connect with their peers and their community from home! Members learned from so many professionals in multiple fields. In addition to learning from professionals all over the country, they had the opportunity to take courses from Yellowbrick Co., and attend an in-person Fashion Industry Night with major designers Virgil Abloh, Christine Centenera, Julia Sarr-Jamois, and Shiona Turini. We're so thankful for everyone who was available to share their expertise and advice with our girls!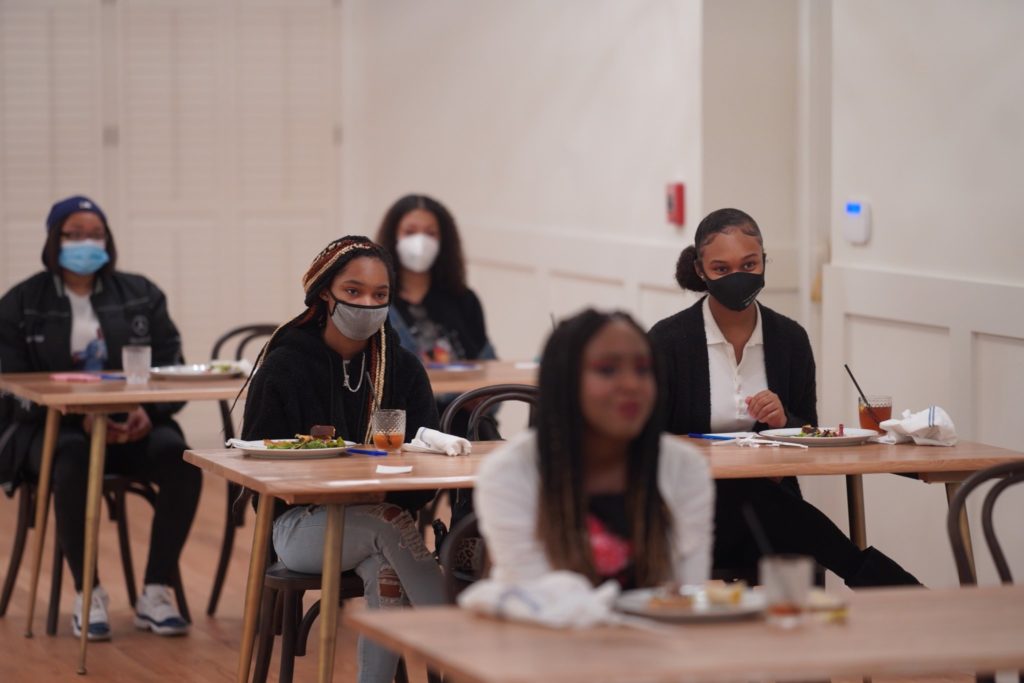 Trip to Atlanta (Pre-Covid)
Despite gains, female directors have been largely overlooked – especially Black women and other women of color. Our trip to Atlanta in early March to see the filming of The Underground Railroad was an unforgettable experience. 
It was an honor to watch and meet Oscar Winner and Director Barry Jenkins and his team. We are especially grateful to Adele Romanski for keeping us comfortable on set and making sure we had snacks and an amazing lunch. Thank you to Joel Edgerton for the invite and to cast members Thuso Mbedu and Chase W Dillon for hanging out with us.  The experience was unreal.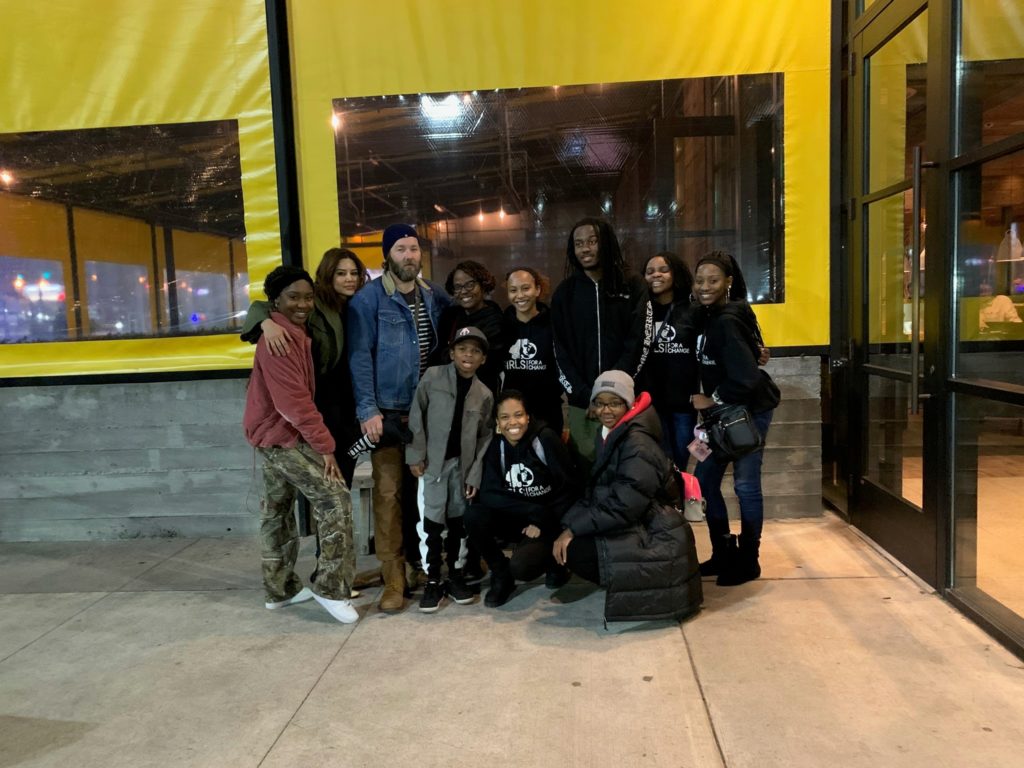 Hired Our First Director of Operations
In 2020, we were thankful to bring on a new role to our team. We are so excited to welcome Na'Kera Richardson as our first Director of Operations! As a former educator, Na'Kera has always been a champion of children and community.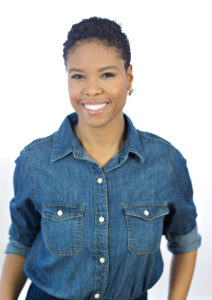 During her time as an undergrad she wondered what she could do to be more impactful in both of these areas. 
After graduating from VCU with a degree in Journalism and African American studies, she joined Teach for America as a corps member.
Na'Kera has done so much for our organization for the past few years, and in her new role you can expect a plethora of wonderful things coming from our programs and participants in 2021!
"Working with our community this year has been filled with a lot of changes that we have had to adapt to.  With each new challenge, we have had the ability to come up with solutions that have helped our girls grow, adapt, and continue to develop their strengths. I enjoyed having the ability to hear a girl respond to a session with amazement and excitement because she was able to connect and learn from someone new that lived in a different state or country! Covid-19 made things difficult but it didn't destroy our mission and for that I am grateful." – Na'Kera Richardson
Girl Ambassador Program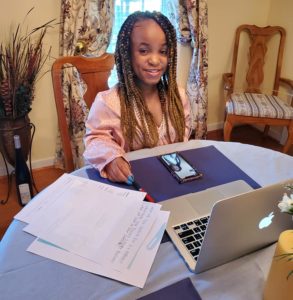 Due to the pandemic, many of the businesses we partner with for our Girl Ambassador Program were unable to completely support an intern, but with the generous donations from you and other Richmond-based foundations, we were able to employ every single Ready to Work High School student with remote and hybrid paid internships! Our Girl Ambassador Program continues to thrive in spite of the pandemic, and we are excited to start training our next class of interns.
Camp Diva
Our annual summer camp is one of our most highly praised programs! Girls at Camp Diva develop social and emotional confidence while gaining exposure to the many different career and life options available to them. Every year we enlist the help of community members to help give our girls a great summer, and this year was no different.
Camp Diva certainly looked different, but this past summer we were able to reach even farther for different partnerships so that we could host even more fun and educational sessions for our girls. With a lot of technical support and determination from our Camp employees, we were able to give the girls an amazing summer from home.
Not only did girls attend virtual sessions all summer long, but they were gifted Camp Diva kits (thanks to The Martin Agency as mentioned above) and garden boxes so that they could continue the healthy eating standards we hold at the Girls For A Change space.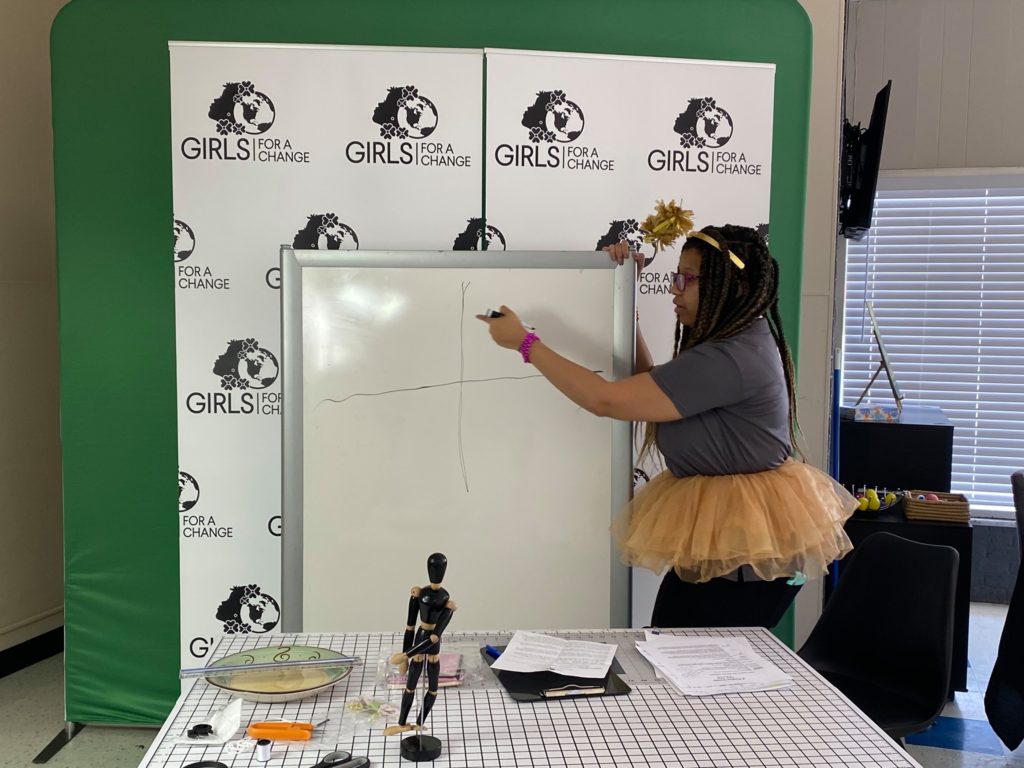 We want to thank everyone who was involved with our programs and supported our cause in the past year. While our girls are what lead us, the help of our community is what really drives us to achieve greatness each and every year. Thank you so much for all of your help!