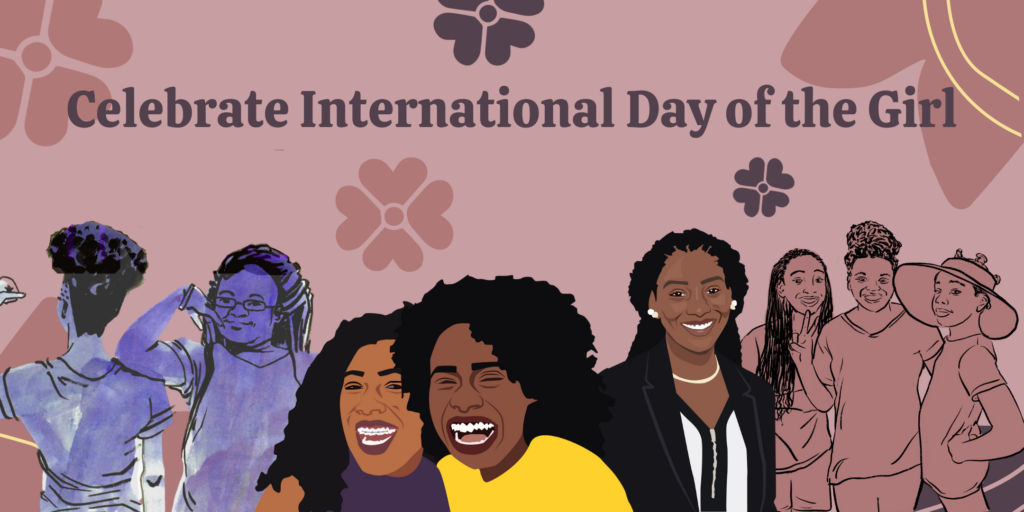 7 Ways to Support Girls For A Change
"Give girls an opportunity to lead by putting them in the forefront of change efforts; hearing their voices; responding to their asks; and welcoming them in decision-making spaces – it is one of the ways to invest in a future that believes in girls' agency" – United Nations

Tuesday, October 11 is International Day of the Girl Child, a special day created by United Nations to increase attention on issues that matter to girls among governments, policymakers, and the general public, and more opportunities for girls to have their voices heard on the global stage. That's work we do at GFAC day in and day out in every program. In honor of this special day – a day to celebrate and support girls – here are some ways you can support us.
Support the Black Girl Rally
The pandemic has exacerbated the STEAM gap Black families have been combating, which is why we need schools, community based programs, parents, and caregivers to strengthen their STEAM resources and connect Black girls who face the digital divide to programs that have proven impact. We also need Black girls to see their self-worth, feel celebrated, and get excited about STEAM education. During our Black Girl Rally we'll bring together Black girls, Black girl champions, girl-centered programs, and STEAM leaders. You can support the rally in the following ways:
Sneakers for a Change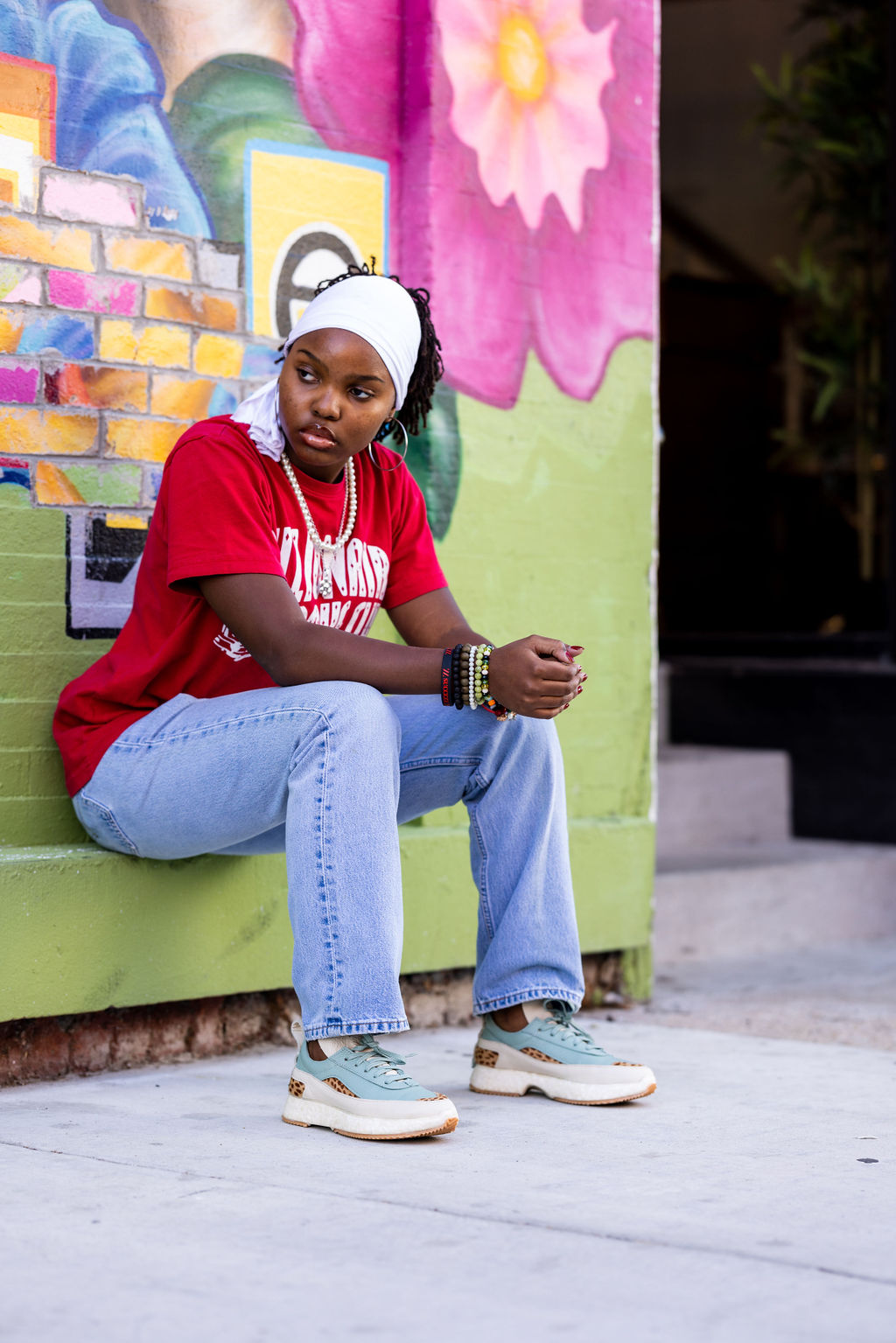 This Spring our Thomas Jefferson High School Girl Action Team created a sustainable sneaker in partnership with COMUNITYmade. The sneakers are now on sale through their website with $20 per pair benefitting GFAC! Read more about the project here. Purchase your pair here.
Tune into the Take Action Panel on Wednesday, October 12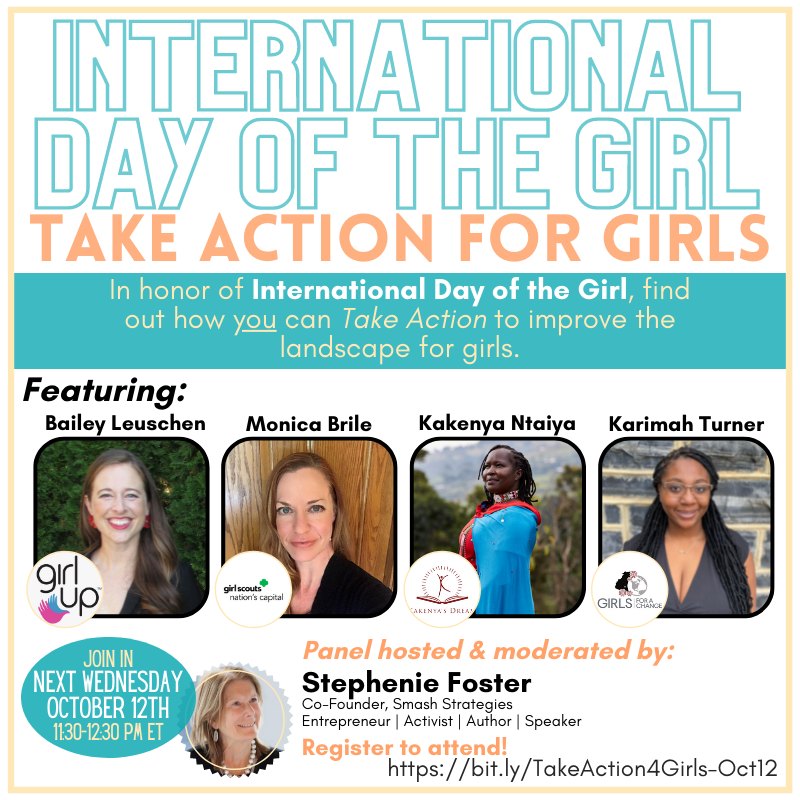 Join Take Action on Wednesday, October 12 for a virtual discussion in honor of International Day of the Girl. GFAC Programs Director, Karimah Turner, will be in attendance with other girl centered programs to share how you can #takeaction to improve the landscape for girls. Register here.
Shop and Sip at Kendra Scott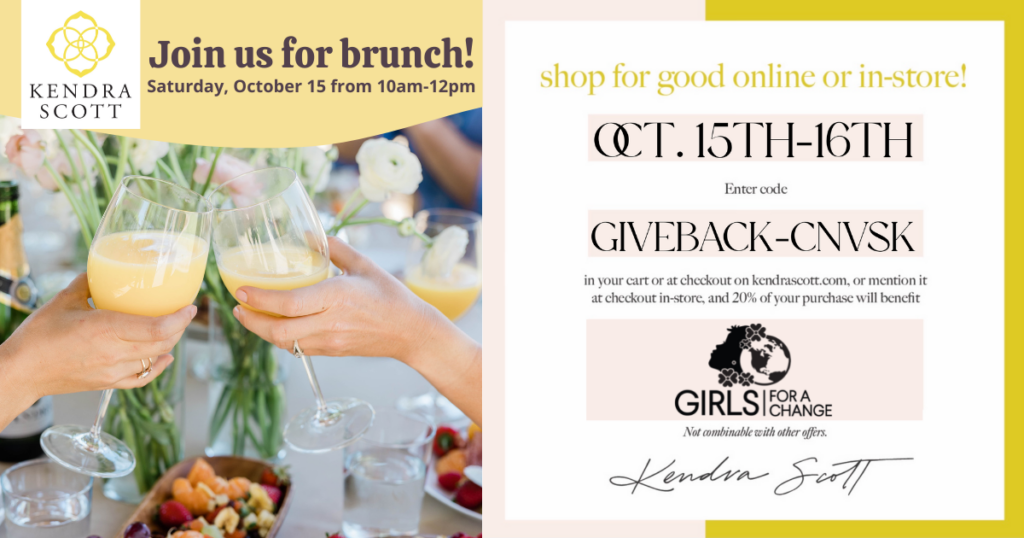 Join us for brunch at Kendra Scott in Short Pump Town Center Saturday, October 15 from 10am-12pm to shop, snack, and give back. Kendra Scott is pulling out all the stops with a mimosa and juice bar and light brunch hors d'oeuvres. Representatives from GFAC will be present to welcome you and 20% of your purchase will support our organization. Can't make the event? Shop online October 15-16 and use the promo code GIVEBACK-CNVSK and your purchase will count towards the giveback.
Attend an Info Session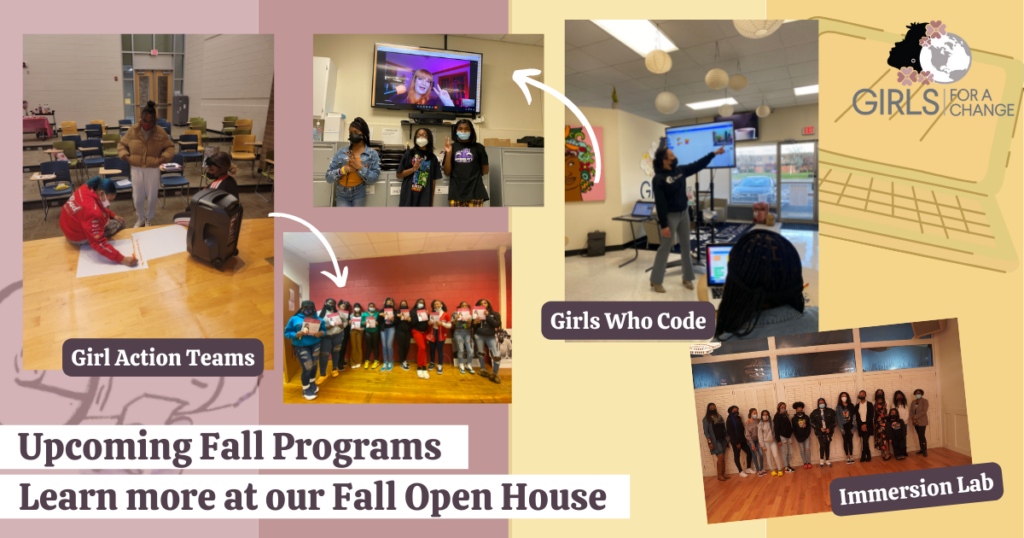 Are you a parent, guardian, or girl interested in learning more about upcoming programs? Join us for our virtual Fall Open House on Wednesday, October 12 or Wednesday, October 19 at 6pm to see what GFAC is all about. Whether you're interested in honing your skills, finding your sisterhood, or learning how to enact change in your community, we've got space for you. RSVP here.
Volunteer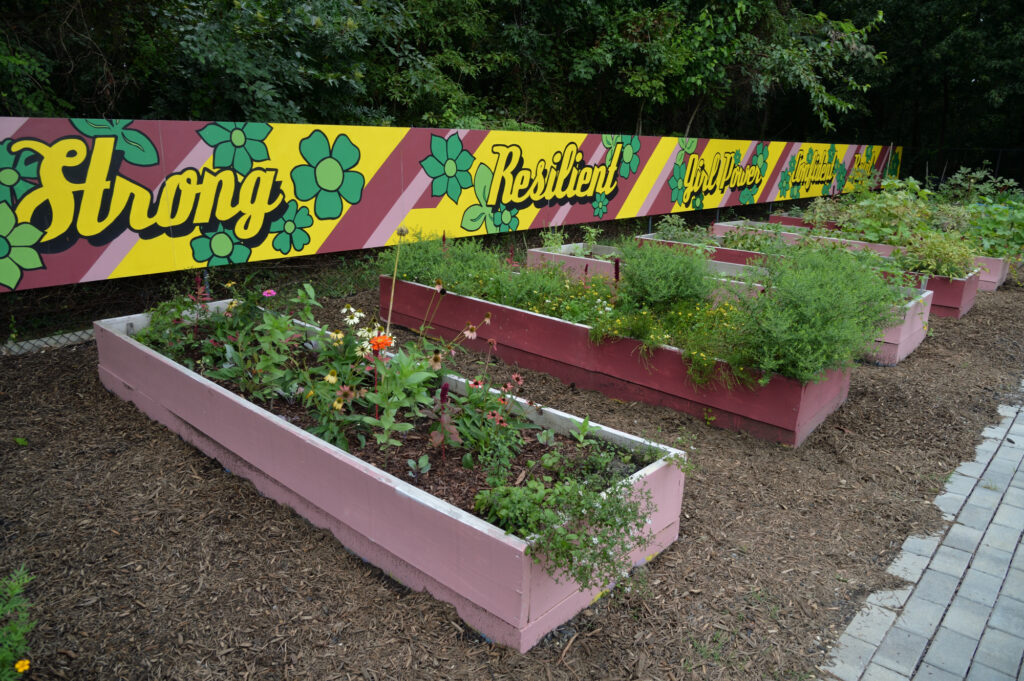 Help us maintain our learning garden which is essential to the upkeep of our community and participants. Sign up to help with weeding, cleaning, harvesting, and prepping the flower beds for a new season. Signup here.
Donate
Our work is made possible by donations – both big and small. Help us continue to grow by making a donation.