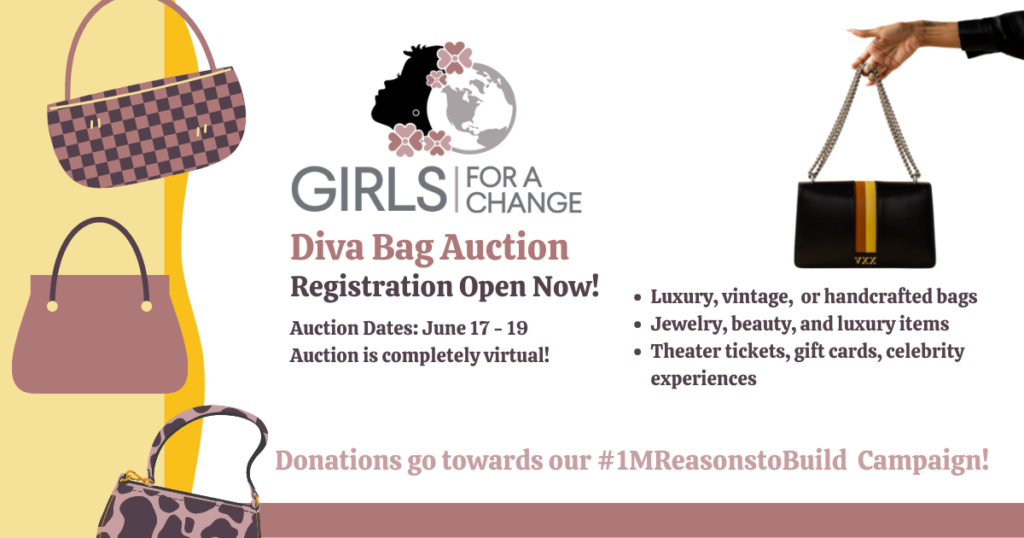 Registration is Open for the Diva Bag Auction
Registration is open for the highly anticipated Diva Bag Auction. Nonprofit organization, Girls For A Change (GFAC), has 52 designer handbags filled with luxury items, gift certificates, vacation packages, and unique experiences ready for folks to bid on. Ever wanted to get your hands on a coveted Telfar bag? How about a special edition Gucci? Not only can you grab an amazing bag, what's in that bag is just as special: celebrity meet and greets, tickets to broadway shows, and signed celebrity items await.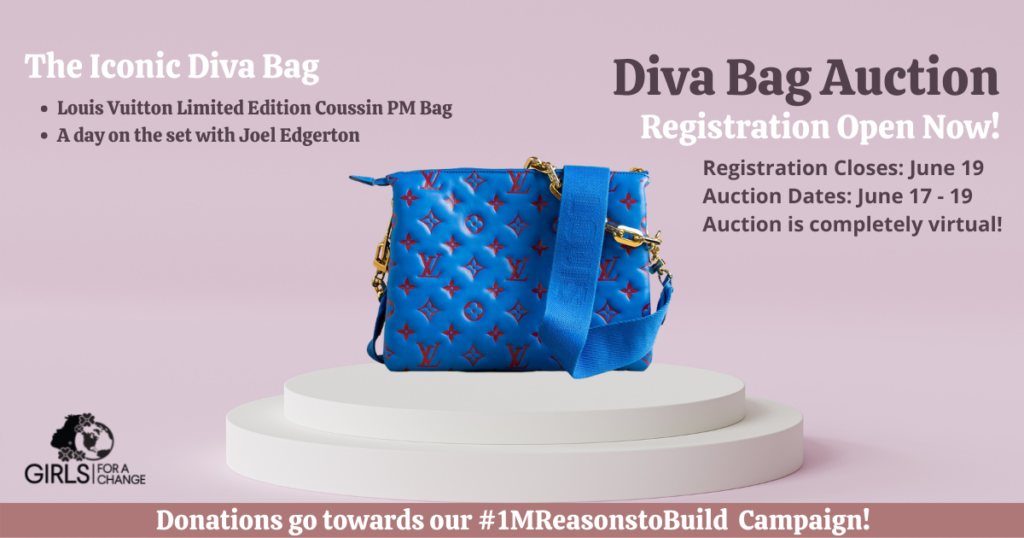 All proceeds from this year's Diva Bag Auction go towards the One Million Reasons to Build campaign, a year-long campaign to fund the purchase of GFAC's current building, remodeling costs and continue services provided by the organization for Black girls in the metro-Richmond area. This campaign has been gaining support from celebrities far and wide who want to see Girls For A Change "own it."
"My one reason to build for Black girls, although there are many, is not just because I am one, its also because I believe building for Black girls is a community investment. Black women have historically been the pillars and leaders of their community and now they are also the fastest growing group of entrepreneurs in the country, which means more jobs, more community support, and more contributions. Unfortunately, these often go overlooked. There have been efforts made to erase Black culture and Black history from our schools and oftentimes the things that are taught emphasize struggle and minimize contribution," says singer and actress Andra Day.
The Diva Bag Auction will be held online, and its auctioneers will be celebrity supporters and GFAC participants. GFAC celebrity advocate Erica Ash, actresses Lindsey Blackwell, Michelle Weaver, and Kyanna Simone, are just some of the celebrities who will be convincing you to get that bag you've had your eye on.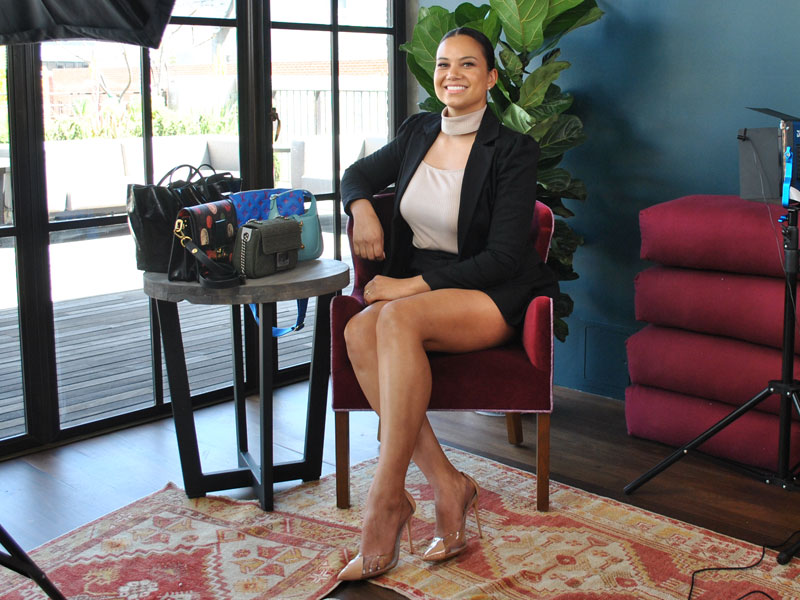 "For too long Black girls have been pushed out and silenced and we're witnessing in real time our hair, history, and heritage under attack across the country. Girls For A Change staff and participants need our support to purchase a building where Black girls will be affirmed, not overlooked, celebrated and not silenced. As a Black girl, I know the importance of having a safe space to be your full and complete self without judgement and with this, Black girls can thrive," says Actress Lindsey Blackwell, who will play co-host to the Diva Bag Auction alongside GFAC celebrity advocate Erica Ash.
Girls For A Change has enlisted its deep connections to help put together some pretty amazing packages for the auction. Handbags and other items have been generously donated by Anine Bing, Target, NBA/WNBA, Fossil, Gucci, and Chanel (to name a few). Kim Kardashian donated a Lanvin Hobo Cat Bag; Jodie Turner-Smith donated a special edition Gucci Dionysus Shoulder Bag; Flea, from the Red Hot Chili Peppers, donated a signed bass guitar, and Joel Edgerton donated a day on the set. This is just a small sampling of what participants will find during the Diva Bag Auction!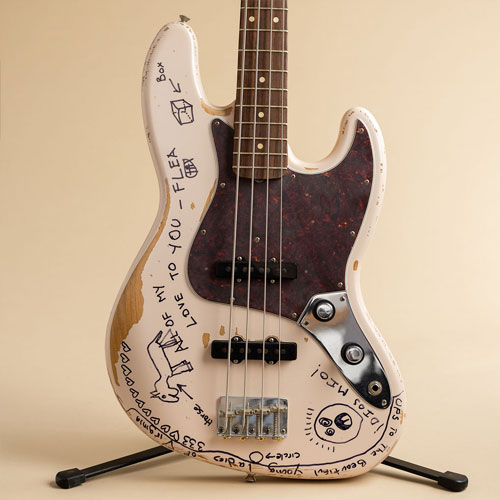 Registration for the auction is open now and the auction will take place in celebration of Juneteenth. Online bidding opens June 17 and closes at 11:59pm on June 19. All handbags are listed on the site, however what's in the bag is still a mystery! Stay tuned and follow Girls For A Change on social media (@GirlsForAChange) as they announce the Diva packages leading up to the event.