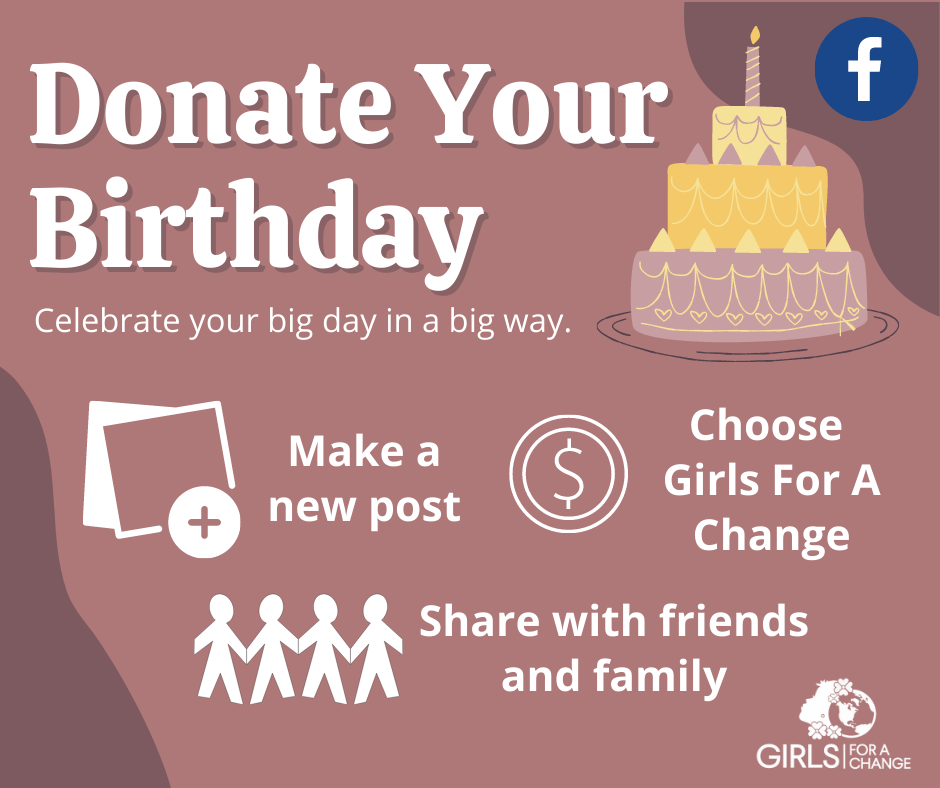 Want to use your special day to do something meaningful? We're challenging all of our supporters to donate their Birthday to Girls For A Change and help us raise funds for our 1 Million Reasons to Build campaign. Donating your Birthday on Facebook is easy and will help us get to our $1M goal so that we can purchase and remodel the building we are in. We have 7,745 fans on Facebook. If each one of them raised $150, we would exceed our goal!
Here's a step-by-step look at how to donate your Birthday on Facebook. We have a special surprise for everyone who does a Birthday fundraiser this year.
How To Create Your Birthday Fundraiser
When you log into Facebook on or near your birthday, you may be prompted to create a birthday fundraiser. The first step to creating a fundraiser is creating your own post. You will need to visit your News Feed and 'Create a Post'.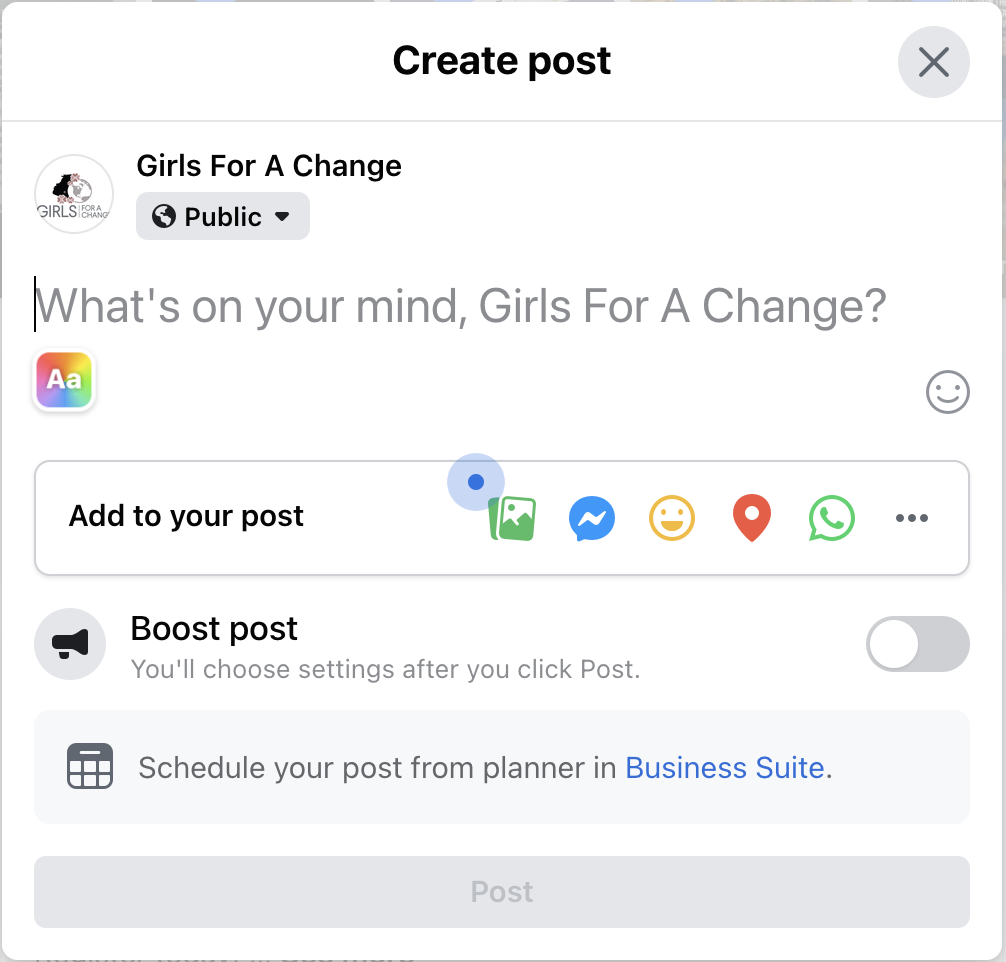 Next, you will need to click the three dots in the 'Add to your post' bar. Select 'Raise Money'.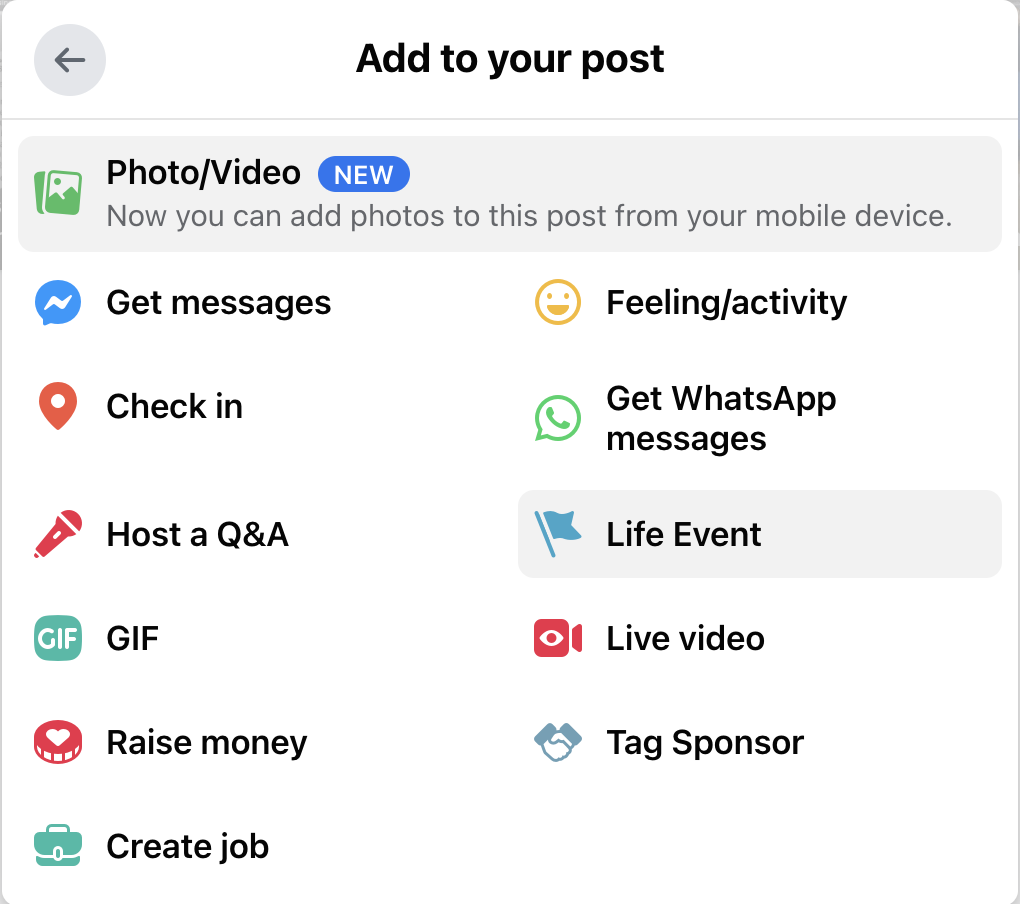 You will be prompted to choose your charity. If Girls For A Change is not in the suggested nonprofits, then type 'Girls For A Change' into the search bar.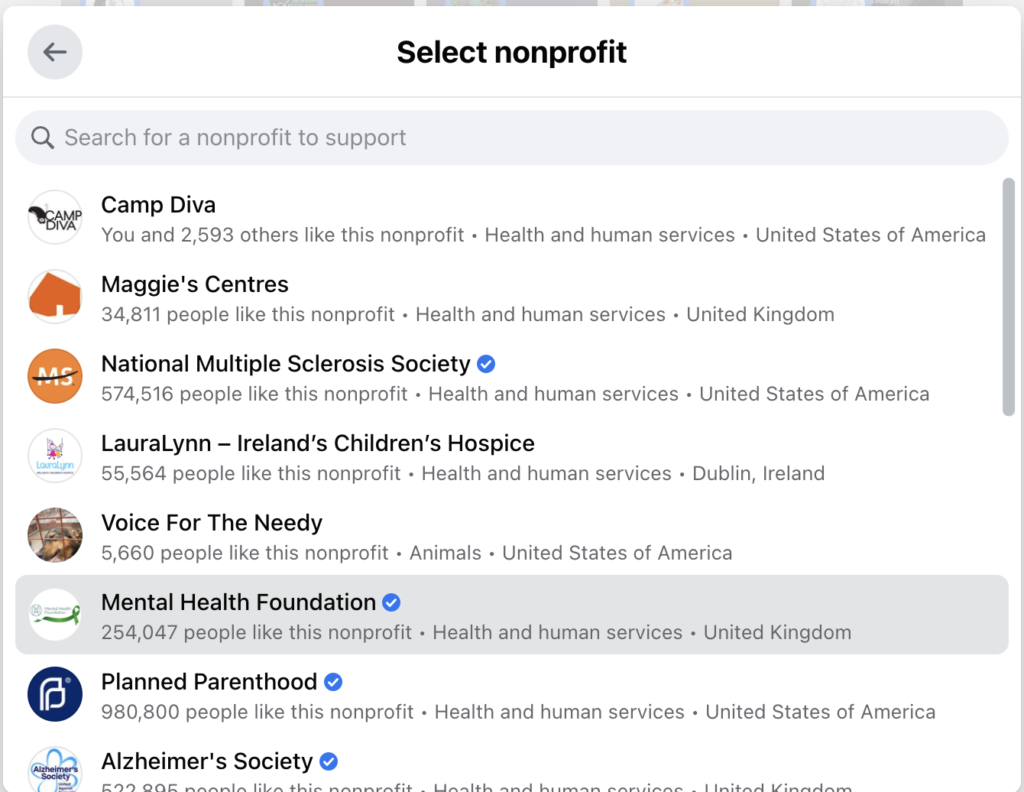 Once you've selected our nonprofit, Facebook will prompt you to tell your story. This is a way to engage with your friends and family and truly tell the story of our mission and why you support it. One way to do this is to talk about our 1 Million Reason to Build campaign! Not sure what to say? Check out our campaign website and pull something from there.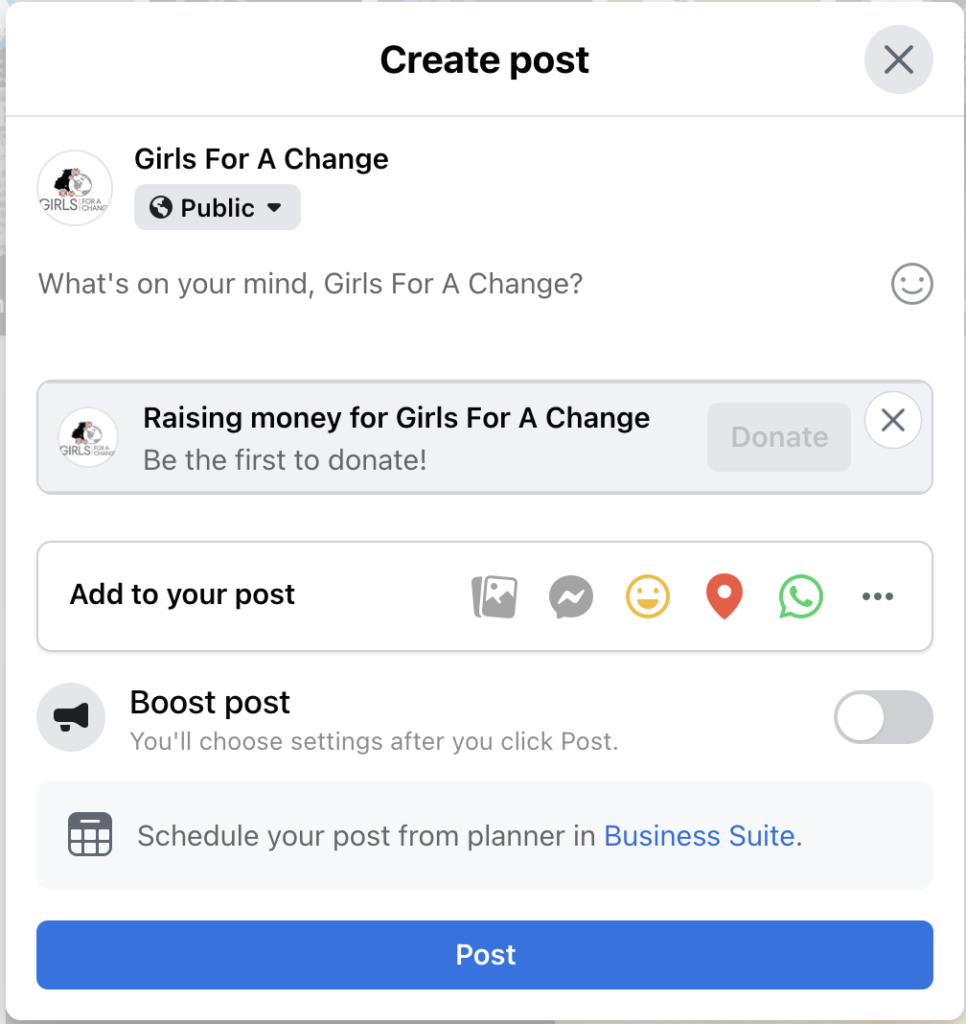 Finally, click 'Post', and the fundraiser will be visible on your page. As your friends and family (and your 500+ other friends) login to wish you a happy birthday, they will be able to see your fundraiser, and just how much Girls For A Change means to you.
About Our Campaign
For 5 years, Girls For A Change has cultivated an empowering Black space built for Black girls to be seen, heard, and celebrated. Now it's time to OWN that space. We need your help raising $1,000,000, which will allow us to buy and renovate our building so that it will fit our needs and reflect the Black Excellence we inspire every day.
Aside from homing our programs, the Girls For A Change space serves as a safe space where girls are able to be themselves, find excitement in learning about themselves and the world, advocate for themselves, and build self-confidence and self-efficacy. By donating to this campaign you're doing much more than supporting our programs. By donating you're setting an example for future generations, directly supporting Black ownership and businesses, encouraging the future of Black History, and one million reasons more.