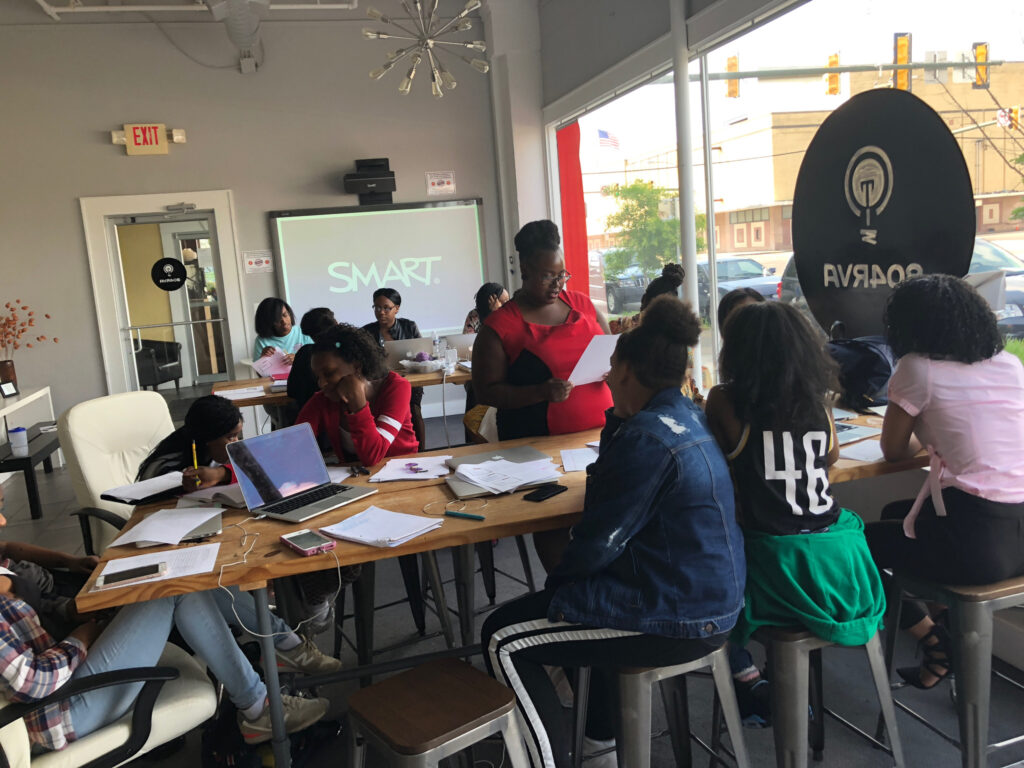 Girl Ambassador Instructors Needed
We're excited to open an opportunity for business owners, educational specialists, and field experts to join the Girl Ambassador Program as instructors!
The Girl Ambassador Program (GAP) is a 21st-century workforce development program for Black girls and other girls of color that teaches hybrid skills and prepares them for better-paying jobs in technology and professional careers. GAP is a four-year, tiered approach that supports paced learning and development, where certified instructors work with girls based on their individual software and hardware proficiencies and life experiences. Also, girls are introduced to thought leaders and subject matter experts on job readiness, leadership, networking, and financial literacy that will give them a head start to professional and entrepreneurial career pathways.
Want to help the next generation get ready for the worforce? We are in need of instructors who can tach soft and hard skills, both in-person and virtually.
To instruct a virtual, soft-skills class on Tuesdays, click here.
To instruct a virtual, hard-skills class on Thursdays, click here.
To instruct an in-person, soft skills class on Saturday, click here.