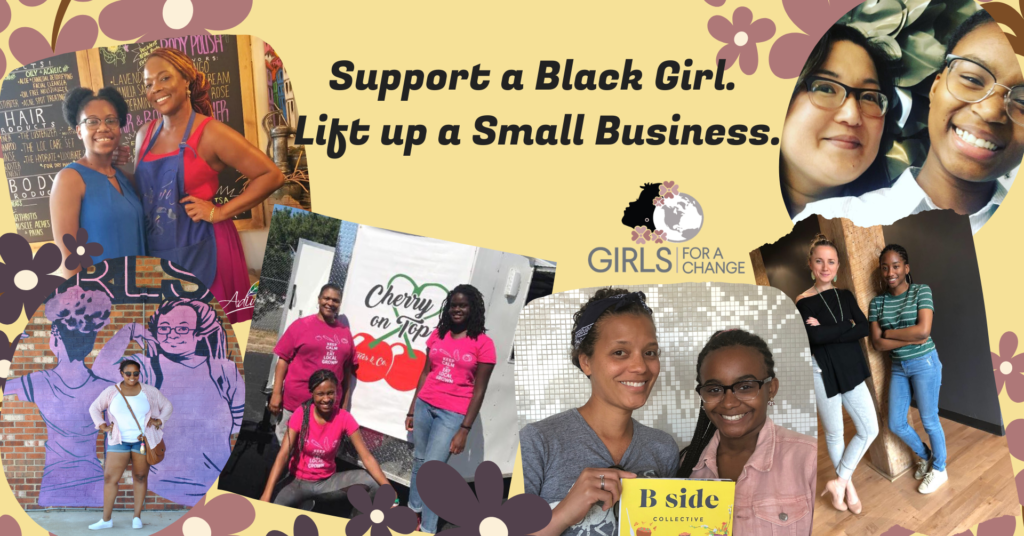 Support a Black Girl. Lift up a Small Business.

"When America catches a cold, Black women and girls get the flu." Well, in 2020, when America catches coronavirus, Black people die. Blacks in about every state with racial data available have higher COVID-19 contraction rates and death. In fact, in Richmond, Virginia where GFAC is based, Blacks make up 100% of the COVID related deaths. This pandemic lays bare the systemic inequities and structural racism that many communities experience daily that have long contributed to health, educational, and economic disparities that negatively impact Black girls and other girls of color.
When schools closed suddenly on March 13th we knew the cards were stacked against Black girls. The COVID-19 pandemic is already a generation-defining crisis. Because it affects all social systems, it heightens pre-existing challenges Black girls face. We are still in the early stages of this global pandemic, and yet we are already in danger of relegating Black girls' unique experiences to a footnote.
Reports have shown that Black women make up a large percentage of the "essential workforce," making their families at a higher risk for contracting the disease. Not only are they at risk, communities of color are more likely to face healthcare facility closures in their community. Not to mention the fact that Black people are less likely to have health insurance. All of this is putting a large amount of stress on Black girls as they fear for their own health and the health of their family members.
At Girls For A Change, we are working together with our community to ensure that the needs of Black girls are not forgotten as we collectively pool our resources to respond to this global pandemic. On top of the stressors of mortality and health, our families are being asked to either homeschool their children and/or provide connectivity and computers for them to use at home while schools are closed. Unfortunately, this poses a huge challenge for families who either don't have the technology or who don't have internet access.
According to The Guardian, only 56% of households making less than $20,000 have home broadband, and Black and Hispanic households lag behind their white counterparts even when we control for income differences. In addition, many cannot afford the computers needed and of those who have internet access, access is not equal as they may be relying exclusively on mobile broadband.
All of this means that the digital divide is getting wider and Black girls in our communities are being impacted deeply. Not only do they lack connectivity and technology, they face barriers like…
Not having instruction or direction with regards to learning because parents are working while also tending to ill family members and are not prepared to also be home school teachers
Falling behind in workforce development because they lack access to services, space to just be, and people that are well-resourced and can support them.
Lack of emotional and peer support they get in school or through after school programs.
Losing scholarships for summer school, paid internships, and after school programs (like ours at GFAC) because funding has been pulled.
Food insecurities.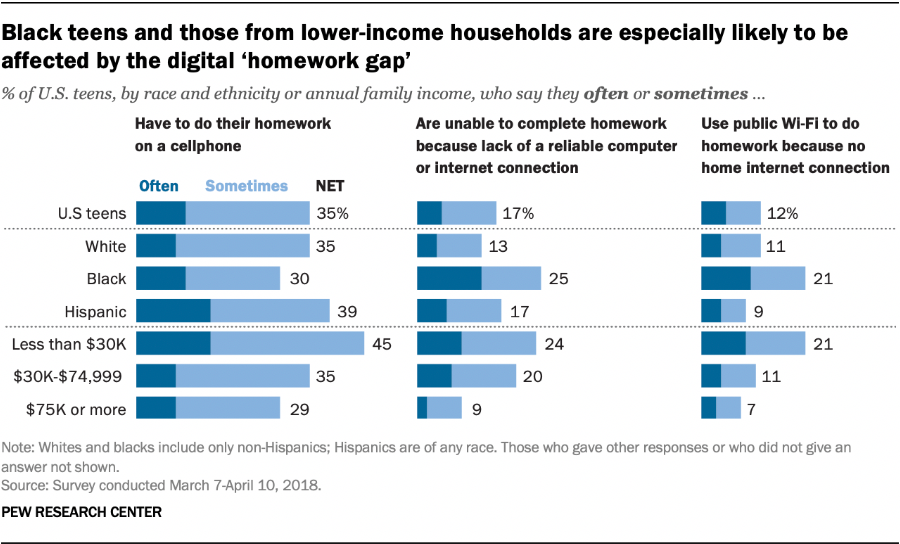 All of this is leaving our girls at more risk of instability and of being left behind. What's worse is that when our economy re-opens, businesses who are in survival mode right now will only be thinking about survival. Diversity, equity and inclusion (DEI) will be a second thought. DEI programs that help bridge the digital divide and help ensure more Black women are entering the workforce will be cast aside.
While funding has shifted to focus on COVID specific support, these programs – programs that support Black girls – are also still important. COVID-19 is affecting the Black Community in the worst ways. Black girls are losing their families, the programs that support them, connectivity to their peers and to learning opportunities, scholarships, and jobs. There are clear inequalities and clear disparities in how this disease is impacting Virginia and beyond.
Why we're raising funds
Our Girl Ambassador program is poised to solve all of these challenges but is in jeopardy of surviving due to lack of funding. The Girl Ambassador Program is a workforce development program that provides girls with professional and digital skills training and then a summer internship to put those skills to work. This year, the training portion of our program was interrupted due to shelter in place orders. Thanks to some great partnerships, we have embraced digital learning and are happy to say that all 12 participants have been equipped with the proper technology to continue their training remotely.
But the skills training is just one part of the program. The second part is a summer internship where girls are matched with a mentor and paid to put the skills they learned to work.
Unfortunately, we are finding that many of our small business hiring partners are not able to support us this year due to loss of revenue from this terrible pandemic. That's why we're launching a fundraiser on Giving Tuesday Now to help cover the costs of training and paid Summer internship while also providing a small business with a brilliant Summer intern to assist with much needed administrative support. Our fundraiser will run from May 5 through June 16th and we are excited to announce a number of celebrities who are rallying behind the effort to raise awareness.
How Girl Ambassador solves the problems Black girls face
The Girl Ambassador Program was designed to break multiple barriers and provide Black girls with opportunities for advancement in the workforce.
Girls are assigned a Macbook Pro, given support on how to use it, and are given internet access if they do not have it, solving for the multiple technology barriers.
Creating digital communities/safe spaces during social distancing.
Girls are able to continue their digital and professional skills training through distance learning with assignments and lessons weekly.
Girls are given a digital space to be among their peers and instructors who care about them, giving them a much needed support structure.
Girls are given access to a network where they can stay connected and get the emotional support they need.
Girls are given a paid summer internship where they get to work with a local business who can provide them with real life work experience and help them build their network.
Our fundraising Goal
Our goal is to raise $60k. $5,000 covers one girl's training, equipment, administrative support, and summer salary. Each girl we raise funds for will work virtually or on location for one small business who could use an intern but cannot afford her.
With your help, we can ensure that our girls keep the Summer internships they have been working so hard for and continue giving them opportunities to be successful in the workforce while bridging the digital divide. Donation can be made on our Facebook fundraiser or directly through our website here. Need help this summer? You can also hire a girl to ensure she has an opportunity!
Keeping the Conversation Going
The complexities of this pandemic and how it is affecting Black girls are far more complicated than what can be written here. That's why we're launching a Lunch & Learn series on our Facebook page where we will be inviting our girls, partners, influencers, and celebrities to share their experiences and talk about different aspects of our program. Each Tuesday at 12pm EST we will be going live on Facebook with a different panel of guests like…