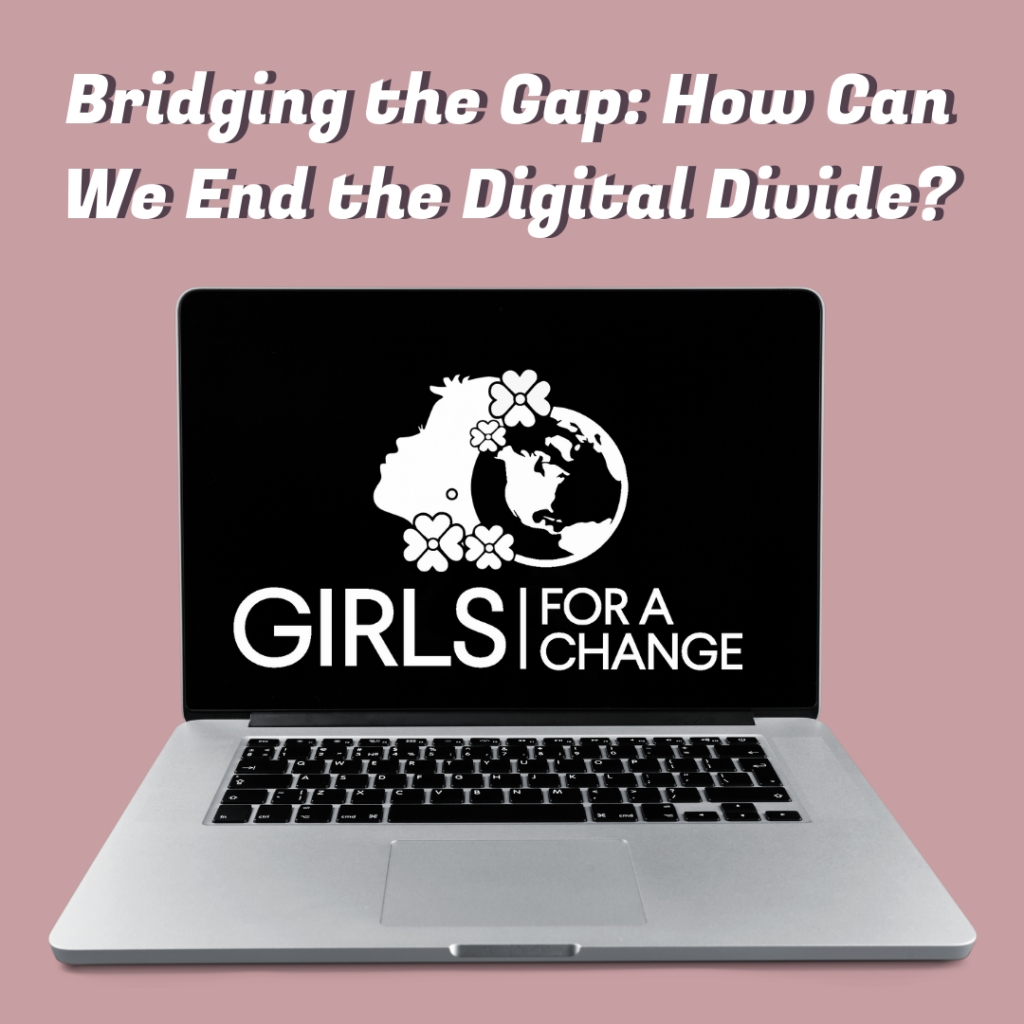 Bridging the Gap: How Can We End the Digital Divide?
In today's society, internet access and technology is becoming more and more essential to everyday life. Students require this commodity to be successful in their academic life and will need it to be successful in their careers as well. But not everyone has the internet, the technology to access it, or the know-how to use it for professional and academic purposes. These three things are what are contributing to what is called "The Digital Divide" (also known as the "homework gap.").
What is the Digital Divide?
The ability to access technology and the internet has become extremely important in our everyday lives, yet many people do not have the privilege of accessing it. There is a "growing gap between underprivileged members of society." According to the Pew Research Center, about 15% of households with school-aged children don't have high-speed internet access at home. For most of these children, internet access is found solely on mobile devices. This imbalance is especially prevalent within low-income, Black and Brown communities. According to a Stanford research project, race plays a role in this division. For example, Hispanic households are almost half as likely to own computers as White households, and schools with higher rates of minority students have fewer computers than their counterparts.
Despite the wide array of internet and tech options, the gap continuously grows each and every year. Factors such as education and income impact the access of technology as well. Education and income are directly correlated to the rate at which Americans access the internet. People with higher education and income are 20 times more likely to have home internet access and are 10 times more likely to own a computer if they live outside of rural areas.
How do we solve this issue?
Technology gets more prevalent and necessary each year, which means this issue cannot be ignored any longer. There is power in being able to access information. When students can't access vital information, these gaps within our communities will continue to grow. In order to fill this gap, our society will need the help of several initiatives that promote technological literacy, improve universal access, provide technical support and instruction, and a change in the way we look at technology and the internet.
The internet is no longer a luxury, but a necessity for businesses, schools and other institutions that keep our commonwealth flourishing. By ending the digital divide we cannot only collectively improve socio-economic discrepancies, but enhance education for students across America. Girls For A Change aims to end this divide through multiple programs that offer skills training, certifications, and access to technology and mentorship. Girls For A Change knows that the future of work is centered around technology and flexible, remote work options. Our girls can no longer afford to be left behind in technology and workforce development.
Girls For A Change offers multiple solutions to bridge the digital divide for Black girls and other girls of color. Our Girls Who Code program teaches coding. Each summer we host a Summer camp, Camp Diva, for rising 1st through 8th grade girls where they can enjoy the traditional camp experience while also immersing themselves in hands-on, STEAM activities. Our Girl Ambassador Program offers workforce development and digital skills training, as well as opportunities for internships, and our Immersion Lab will offer advanced skills and certifications and access to mentors and employment.
By supporting the Girls For A Change, you are supporting the end to this ever growing gap in America. You are helping girls become more employable, supporting them in their education, and supporting the growth of our nation, starting right here in Richmond, VA.