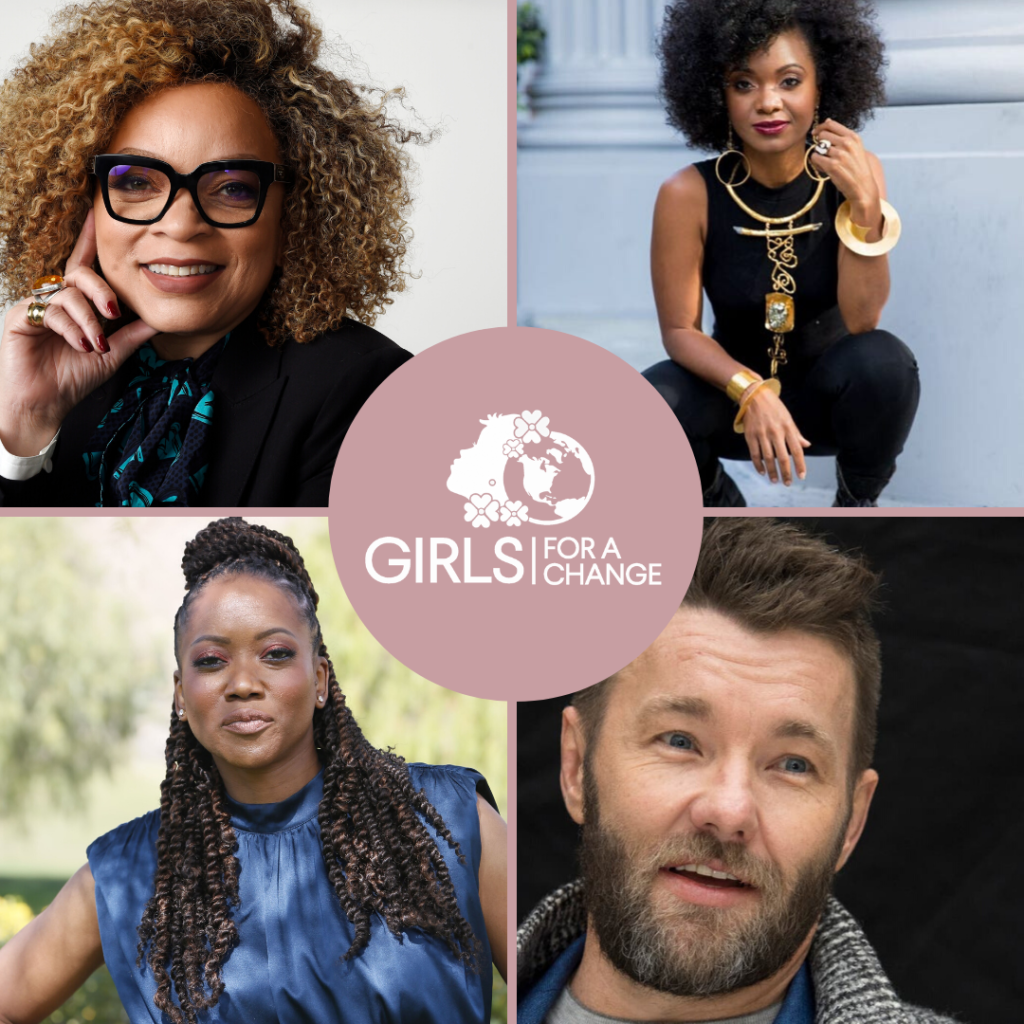 Girls For A Change Rallies Support from Political Leaders, Celebrities, Individual Donors to Keep Girls Employed During Pandemic
May 5, 2020 (Richmond, Va.) – For two years, Breeana Gant was one of 20 girls enrolled in Girls For A Change's (GFAC) Girl Ambassador Program (GAP), a workforce development program for Black girls and other girls of color that teaches hybrid skills and prepares them for better-paying jobs in technology and professional careers. Breeana progressed from an "essential employee" job at a local Food Lion to a social media coordinator position. She interned during her high school years with Emergent Social Solutions, which led to a work-from-home position during her first year of college, where she continues to work during the pandemic. Emergent Social Solutions has hired two girls and was preparing to hire another intern in 2020; however, it is one of many businesses in jeopardy. GFAC is seeking the help of individual and business donors to help fund this program that helps to eliminate barriers for Black girls in the tech space. The funds raised will provide stipends to pay participants like Breanna and some operational costs for longtime business partners who have hosted the GAP participants.
While practicing physical distancing, GFAC is committed to equity and developing and amplifying Black girls and their families — the reason why GFAC exists. GFAC has called on supporters such as actress, writer, producer, entrepreneur and activist Erika Alexander, Senator Jennifer McClellan (D-VA), actor and filmmaker Joel Edgerton and Ruth Carter, Oscar-Award winning costume designer and author Dr. Monique Morris to rally support for Black girls. There will be a weekly Lunch & Learn series on Facebook, where a host of recognizable voices will make a case for funding the program and share the importance of internships for Black girls and other girls of color.
"While our doors are temporarily closed, GFAC is still open. I never considered pulling the plug on the training and summer internship during the pandemic," said Angela Patton, GFAC CEO. "But, understandably, many hiring partners have pulled out. Many of our summer internships are up in the air, and the girls cannot fall behind. Breeana could have been one of the essential personnel risking her life during this pandemic if it wasn't for this program. There are other Breeana's in our program who need our support now and long after the pandemic subsides."
A recent New York Times article emphasizes Patton's urgency to continue her program and raise funds. According to the article, "Nonprofit organizations led by black and Latino executive directors lag behind peer organizations with white leaders, according to the report from Echoing Green, an early-stage funder in social innovation, and the Bridgespan Group, a philanthropic consultancy." COVID-19 can further perpetuate how foundations give based on the agility and sustainability of a nonprofit during crises.
GFAC seeks to raise $60,000 to cover the cost of this year's program. The funding will support the girls' stipends, training and administrative expenses. GFAC is resilient but can be unstoppable with donor support.
For more information on Girls For A Change or to donate to GAP, visit girlsforachange.org.