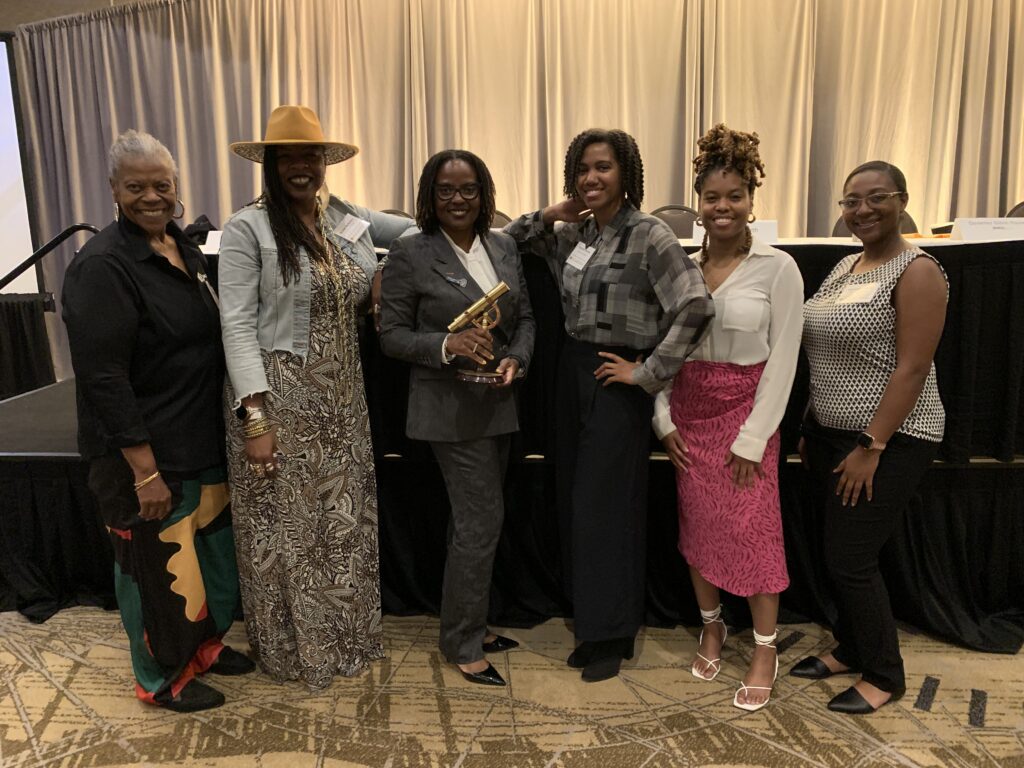 Girls For A Change in the Spotlight
We're not quite halfway through 2023, and we've already had a big year! We've been honored recently by some of Richmond's amazing organizations for the work we do with and for Black girls. Here's a quick look at some of the awards we are excited to write home about this year.
Metropolitan Business League Non-Profit of the Year
This Spring, the Girls For A Change team attended the MBL Awards Gala as a Non-Profit of the Year nominee. We were so excited to take home the award for the SECOND time! We won it for the first time back in 2018 and are so excited to have been recognized again. Watch the award presentation below.
Our team had a great time dressing up and celebrating other GFAC partners who received nominations and awards that night.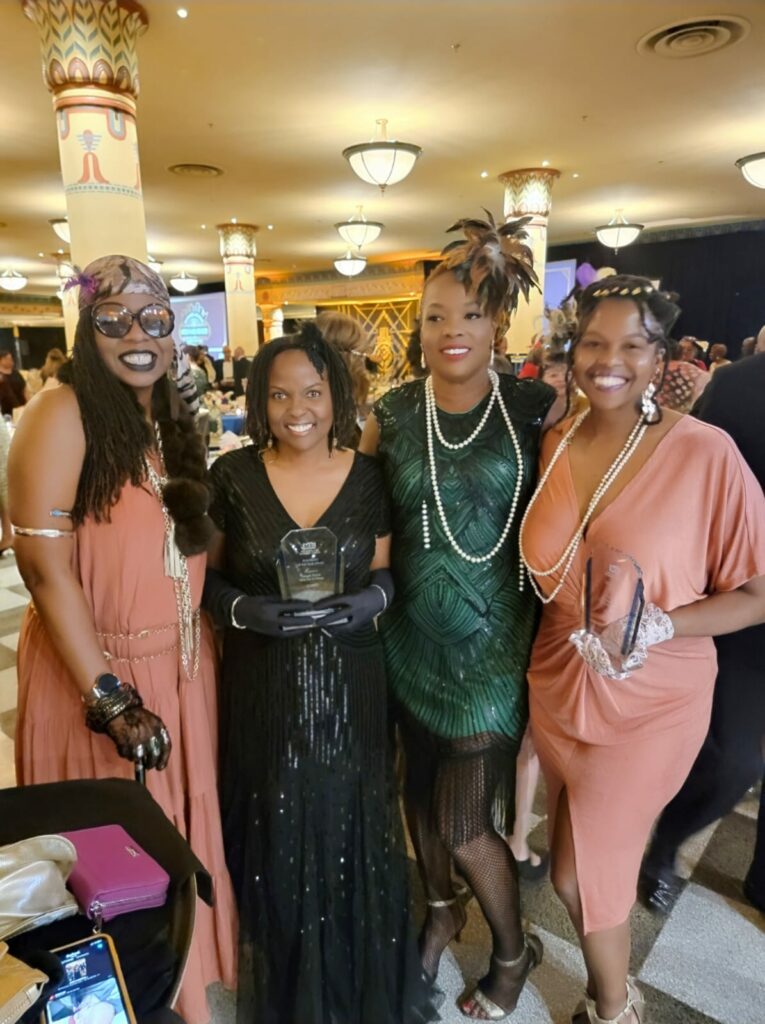 We were also honored to receive a special letter from Senator Mark Warner congratulating us on our success. He writes:
"I am pleased to extend my warmest congratulations to you and the staff, board members, and volunteers of Girls For A Change as your organization recently received the 2023 Non-Profit Partner of the Year Award from the Metropolitan Business League.
This honor is a testament to your hard work and contributions to Central Virginia. Your organization allows Black girls to develop skills they need to grow into strong, confident, socially conscious women. In today's increasingly complex world, our children need good role models who will help them become tomorrow's leaders and changemakers. I commend all those who work with Girls For A Change for your efforts.
I am excited to join with your families, friends, and community in wishing you continued success in the years to come."
Grace E. Harris Leadership Award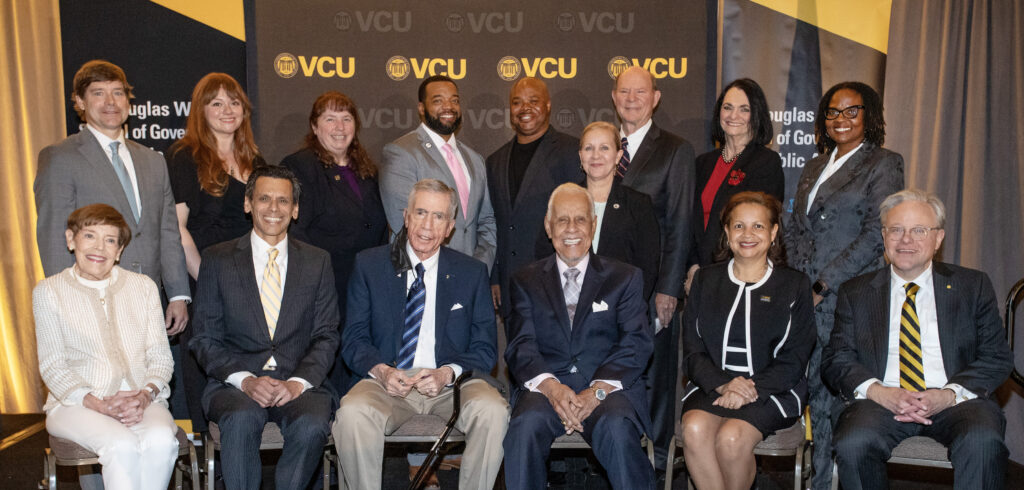 Our CEO, Angela Patton, received the Grace E. Harris Award from the Virginia Commonwealth University L. Douglas Wilder School of Government & Public Affairs. The award is part of the Excellence in Virginia Awards, which celebrates people and organizations in the public and private sectors who have made extraordinary contributions to the practice of government and the well-being of our communities and citizens. Sistah Angela was honored for her 20+ years of work preparing Black girls for the world and the world for Black girls. You can watch the special on WTVR below.
The GFAC team had a great time at the awards luncheon, meeting with so many inspirational Richmonders – including former Governor Douglas Wilder himself. Here are some photos from the ceremony.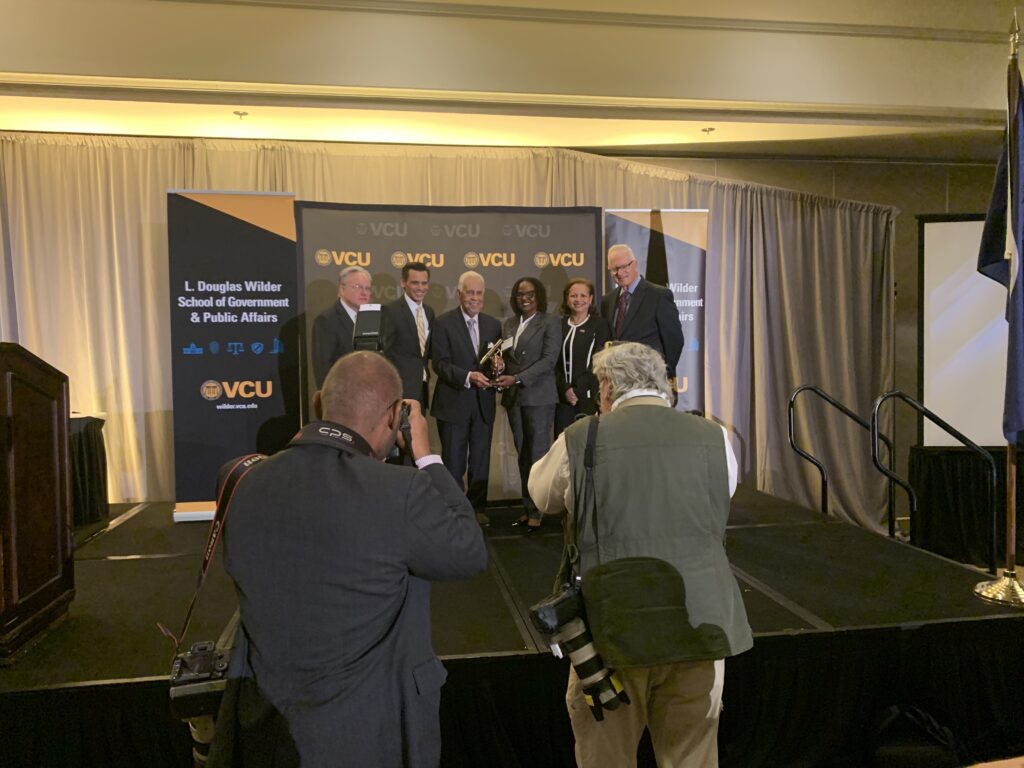 We were also proud to be sponsors of the event this year, with our contribution as a sponsor going towards scholarships for undergraduate and graduate students at the Wilder School.