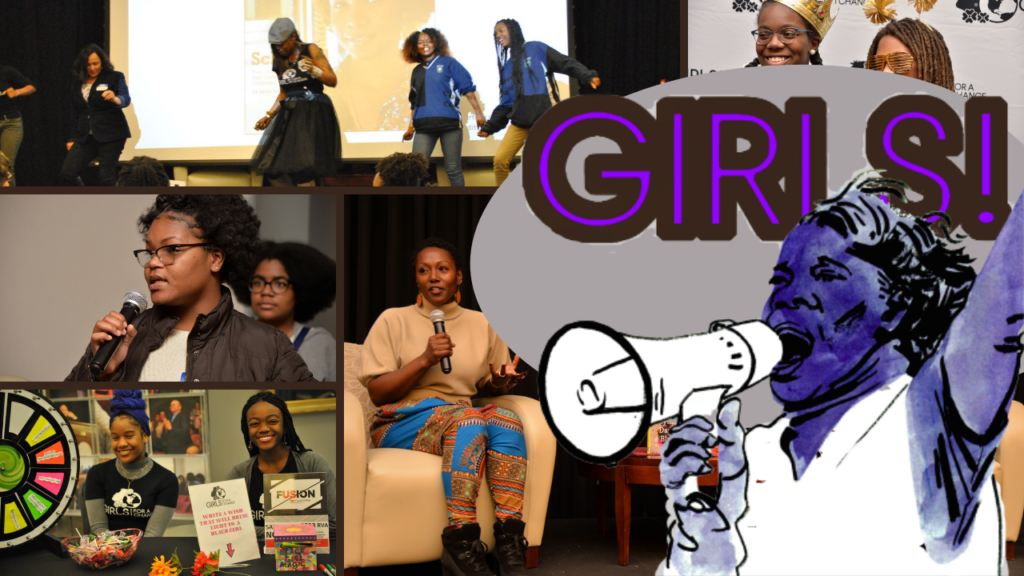 Join us for the 2020 Virtual Black Girl Rally
Girls For A Change (GFAC) is hosting its annual Black Girl Rally on Saturday, September 26 from 12pm- 5pm EST. This year's rally will be a virtual summit to explore how to repair the harm to Black America while engaging in a dynamic dialogue with Black girls.
Each year, Girls For A Change hosts a Black Girl Rally at the beginning of the school year to recruit middle and high school girls to join Girl Action Teams in their community. The virtual Black Girl Rally continues to work towards the same mission of recruiting Black girls and other girls of color and encouraging them to engage in social change projects. Each rally has a different theme centered around a specific issue facing Black girls. Last year, GFAC focused on Pushout, inviting award winning filmmaker and author Monique Morris to screen her film, Pushout. In 2018, GFAC invited Serayah and D Channsin Berry to discuss Colorism. This year, the theme is "You're the answer, not the problem."
"Black families were hit hard by the pandemic and the effects on their daughters may be long lasting. While the world is focused on social change, we are taking this opportunity to continue our social change work and bring it to a virtual format. A lot of people dismiss the opinions of our young people and I want them to know that they should be heard. I have invited Black women leaders from across the country who consistently show up and fight for the common good to offer guidance and inspiration. When Black women lead, we all win," says GFAC CEO, Angela Patton.
The Black Girl Rally will host powerful speakers and performers, including recording artist Tiye Phoenix, Ball State University professor and educational psychologist psychologist Dr. Lauren Mims, Justice for Black Girls Founder Brianna Baker, Black Lives Matter 804 President and Outreach Coordinator for Voices for Virginia's Children Chloe Edwards, and many more.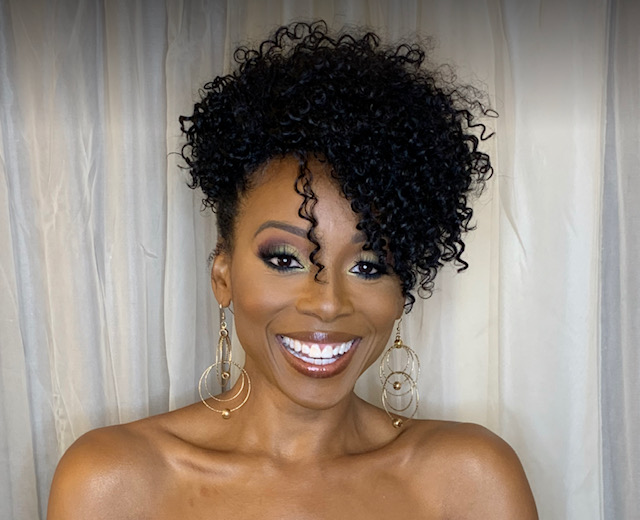 We are so excited to have Award winning actress, producer, writer, model, and comedian Erica Ash joining us. Erica is best known for her roles as Maya in the hit film "Uncle Drew"; Gwen Sullivan on BET's In Contempt, Mary Charles "MChuck" Calloway on the Starz comedy series Survivor's Remorse and Brigette Hart on BET's The Real Husbands of Hollywood. She will be interviewed by GFAC alumni Genisus Holland, and will also facilitate her own workshop to engage with attendees.
Erica has hosted numerous fundraisers and charitable events and supports several charitable organizations, foundations and efforts. She is a Luminary Circle member of Step Up; an Innocence Ambassador for The Innocence Project and very excited to be joining Girls For a Change. We met Erica for the first time at our Girl Action Team launch in L.A.
Rally attendees will exit the event with approaches to tackling issues that have disproportionately impacted Black Americans. Girls will participate in an online training and information session, "Change Your World In A Day," that is purposefully designed for the girls to share their own experiences, develop an understanding of their community at large, and design a social change project.
"Black women and girls have served as the backbone of change for centuries…often willing to exchange our lives for justice. Think of Ruby Bridges at the age of six in 1960 integrating the all-white William Frantz Elementary School while escorted by federal Marshalls to Angela Davis charged with murder in 1972 who advocated for herself in the courtroom to prove her case and now speaks on behalf of political prisoners to seek criminal justice in our system," says Chloe Edwards, President of Black Lives Matter 804 and Outreach Coordinator for Voices of Virginia's Children. She adds, "Now, in 2020, we still scream #SayHerName to seek justice for Sandra Bland and Breonna Taylor. Black girls still face concrete ceilings. We remain unseen and unheard in many cases; yet, Black women still lead. We will be listened to. We will be heard. That's why this rally is so important."
Girls For A Change believes that if we provide Black girls with relevant services and programs, meaningful engagement with nurturing adults, and opportunities to practice leadership, they will become change agents and contributors to a healthy, productive and thriving community. They have seen this first hand as Girl Action Teams have been creating change throughout Richmond for years. Girl Action Teams are responsible for the mural downtown, the Father/Daughter Dance in the Richmond Jail, and were part of the legislation around school dress codes.
As our community faces the effects of a pandemic, lives through an uprising, and sees civil unrest, Girls For A Change hopes to inspire the next transformative leaders. Details and registration for the Black Girl Rally can be found here.
Girls who attend the Black Girl Rally are invited to participate in a Girl Action Team through their school or Girls For A Change for the upcoming academic school year (remotely). Participating will allow girls to earn community service hours, transferable skills, reference letters for college and jobs, and partial or full scholarships to participate in additional GFAC programs. We also have some amazing prizes available for participants. All attendees must participate in the full program to qualify. We're offering an opportunity to earn additional entries into our drawing. Each girl who registers and includes your name in their registration information will be entered into the raffle for these great prizes!
GFAC is also looking for Girl Action Team Coaches to join them for the 20/21 school year. Interested community members can learn more here.