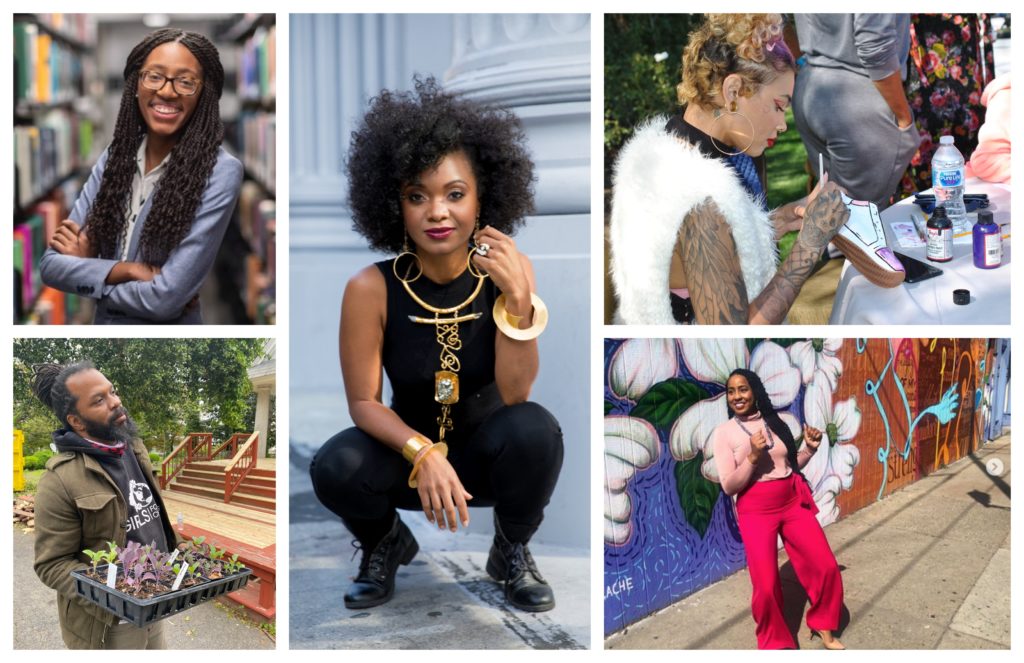 Meet Our 2020 Virtual Camp Diva Facilitators
Now that Camp Diva is online, we know many parents and girls are anxious about what to expect. We recognize now more than ever the need for social connection and community. "From Our Backyard to Yours" is our response to this need, and despite challenges we're dedicated to keeping our participants connected and engaged throughout the Summer. Our new reality will look very different, but we're committed to maintaining a safe, affordable and enriching space for our girls while also putting their health and safety first.
That being said, we are super excited to begin our virtual sessions! We called upon our community, and they are doing more than we could have ever imagined. Community members and partners all across the country have dedicated their time to our girls. From art and design to STEM activities and coding, we have a virtual summer of fun awaiting our participants. Here are just a few of the key facilitators joining us this summer.
Austin Miles and Lucretia Anderson
Austin Miles has worked with our Girl Action Team in the past, showing our girls how important their stories are through creative mediums. This summer, she will be joined by Lucretia Anderson who has taught at an all girl middle school for years as a English and Theatre teacher. She will support the girls in their creative writing skills to produce eZines/Zines: self-created and self-published books that go against the culture of mainstream media and art scenes. The girls will develop eZines, with the help of our wonderful facilitators, using both physical materials and online resources.
Dr. Lauren Mims
Dr. Lauren Mims, frequent partner and educational psychologist who will work with our 6th-8th grade girls to explore and create eZines, work on journaling, and build social emotional well being. Lauren's work investigates how social environments influence how Black girls learn, interact, and define their identities in early adolescence. Lauren aims to construct policies & practices & forge new theoretical frameworks capable of better understanding and addressing the challenges faced by Black girls. Lauren was formerly Assistant Director of the White House Initiative on Educational Excellence for African Americans (WHIEEAA) during the Obama Administration.
Genisus Holland
If you've been with Girls For A Change for a while, you've probably heard from Sister Genisus. Genisus is not only a writer, activist, and motivational speaker, but she is a tried and true GFAC participant, volunteer, and intern. Genisus is on our Speakers Bureau, has been involved in the Girl Ambassador Program and Camp Diva – as a participant and then as a camp counselor. This summer, Genisus will serve as 1st-2nd grade facilitator, keeping girls engaged and excited through their modules.
Douriean Fletcher
Douriean Fletcher is well known for her beautiful creations that have been featured in major film productions such as Marvel's Black Panther. This summer, she will teach our 6th-8th grade girls how to make fine pieces of jewelry as well as share the impact that jewelry has for women around the world.
Coach Nickey
Coach Nickey is a very important part of our Camp Diva Leadership Academy and Girl Action Team program. Not only is she a mentor and frequent emcee, she is a very talented singer and performer in Richmond and beyond. Coach Nickey will be teaching our girls about songwriting, social justice movements, and head wrapping to celebrate culture and heritage.
Shannon Gillespie of Target
Target's Wild Fable clothing line is well known among teens. We are so excited to have designer Shannon Gillespie join us for Camp Diva to teach our girls about shoe design and personal styling. They will be helping girls take what they already have in their closets and create the perfect outfits to match their personal style.
Duron Chavis
Duron Chavis does a lot of activism in the community around food farming and resiliency gardens. He has offered to provide each family with their own raised bed, dirt, and seedlings and will facilitate a class on growing your own food.
Sarah Joyner of fab'rik
If you've been to Carytown you've the store fab'rik! This summer, the team will be doing personal styling sessions with the girls.

Capital One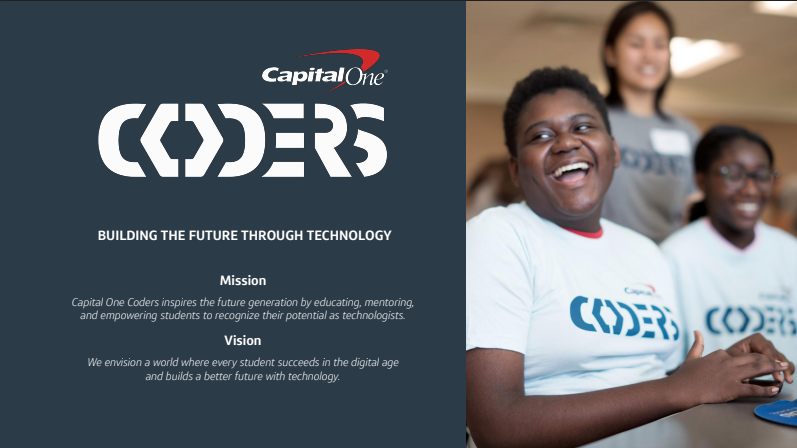 Capital One has been a partner with us for years, and we are so grateful for all of their support thus far. Our 6th-8th grade girls will be focusing on "breaking the mold" through STEAM and other tech topics through multi-day modules to support their learning. Through the Capital One Coders modules, the girls will dive into app and web development as well as Bot Camp, a session where girls will learn the basics of Python coding.
Marley Dias
Marley Dias started her work as an activist when she was in middle school by launching a campaign called #1000BlackGirlBooks. Now, she is involved in lots of social change movements and has even written her own book, "Marley Dias Gets It Done And So Can You." She is going to talk Camp Diva girls about starting social change movements.
Meet our Chefs and Bakers
We'll take students on a Culinary adventure that will entice their interest in learning how to cook and bake dishes from other cultures around the world – but also highlighting our local ingredients and dishes as well. Students will engage – hands on – working as teams – building creativity while having fun! Here are the chef who will be engaging with girls this summer:
Adidas (S.E.E.D. Program)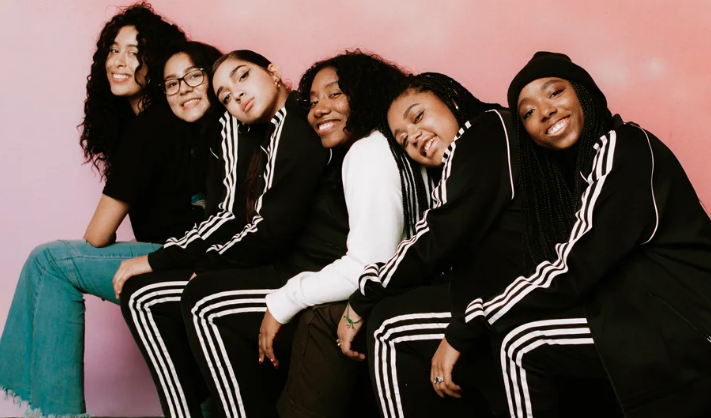 We are pretty psyched to have the Adidas S.E.E.D. Program facilitating a workshop for Camp Diva! This program seeks to inspire young women to become shoe designers in the sneaker business and do a fun activity related to sneaker fashion.
Oreo Princess
Speaking of sneakers, we also have world renown sneaker painter Oreo Princess facilitating a canvas shoe painting class. Every girl will get a pair of canvas shoes in their kit that they will learn how to paint with Oreo Princess.
Remember, these are just a few of the big topics and activities we'll be exploring thanks to our amazing partners and facilitators! Our girls will also explore topics such as:
Gardening and Cooking
Fashion Design
Entrepreneurship and Leadership
Financial Literacy
Social Media influencers
Music and Dance
Social Change
Registration for Camp Diva ends June 19th, and partial and full scholarships are available. You can find the registration page here and the scholarship application here. We can't wait to see you there!

Donate to Camp Diva here.