Game Design w Girls Who Code
November 16th
at
3:30 pm
–
7:00 pm
EST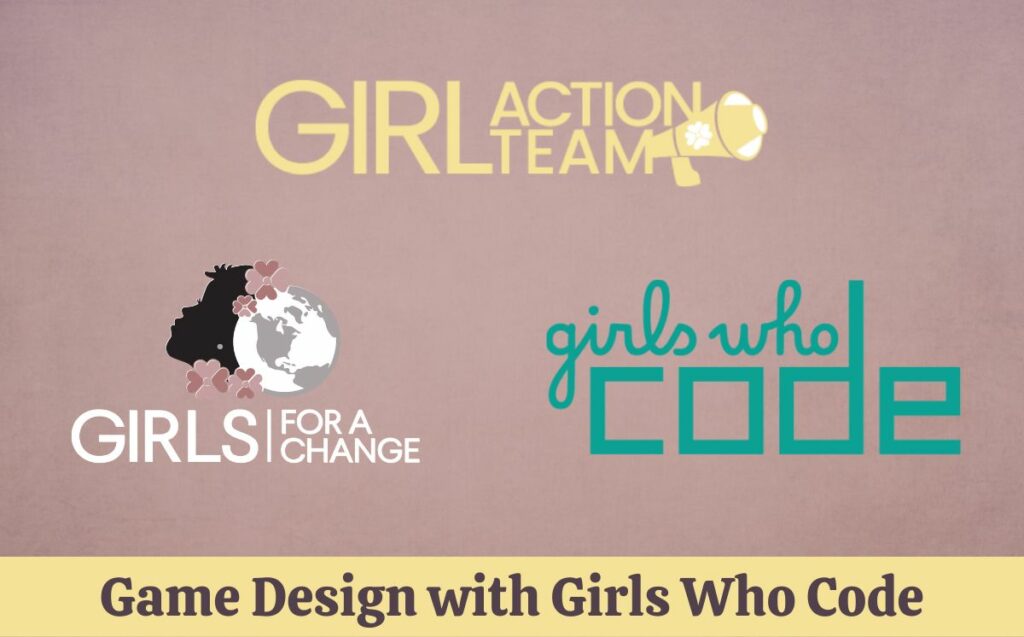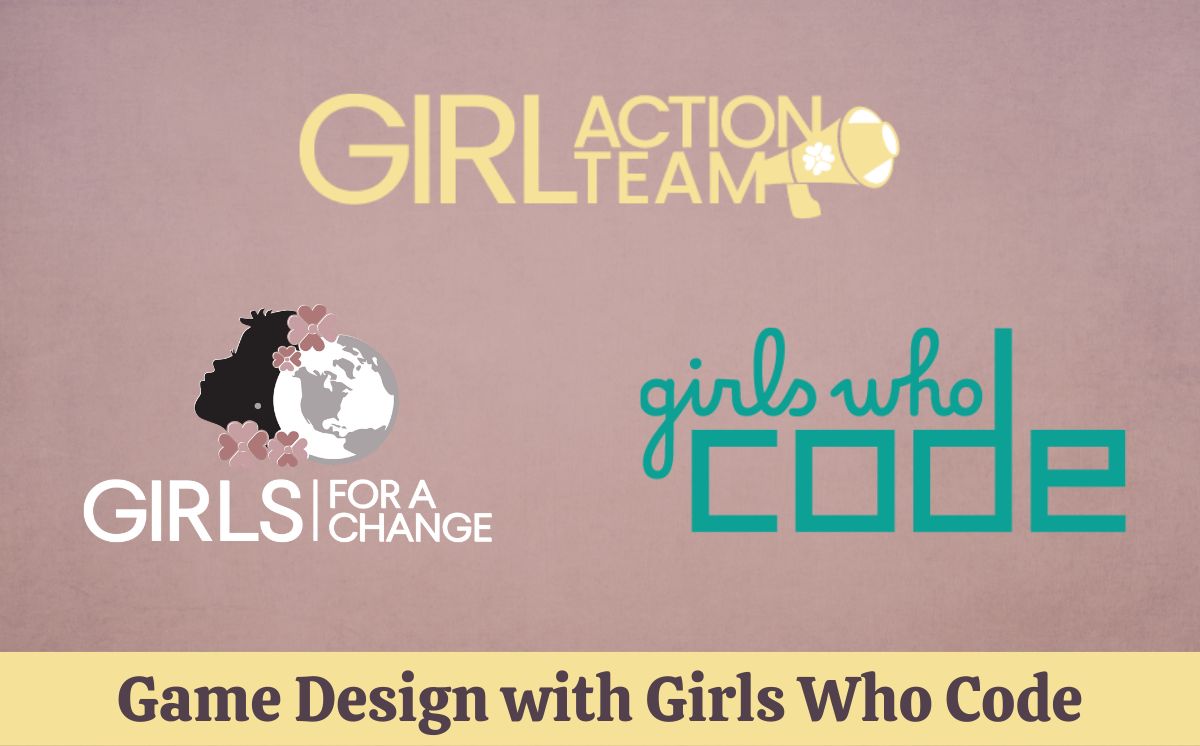 Girl Action Team: Game Design w Girls Who Code @ Girls For A Change
Time and Dates:
Sneak Preview: October 26th & November 2, 5:30 pm-6:30 pm at Girls For A Change (GFAC)
Program Duration: Thursdays, 3:30 pm-7:00 pm, from October 26, 2023, to May 16, 2024
Transportation:
Selected Richmond Public School Students
Drop off between 3:30-4 pm or 5:30 pm
7:00 pm Board bus and pick up participants
About the Program:
Join us for the Game Code Mastery program, part of the Girls Who Code initiative. Dive into the thrilling world of game development using p5.js, a JavaScript library tailor-made for designers. As part of our Girl Action team, you'll not only learn coding and game design but also make a positive community impact.
Discover the world of game development in our exciting Game Code Mastery program, proudly part of the Girls Who Code initiative. It's your opportunity to bring your game creation dreams to life! Dive into coding and design with p5.js, a JavaScript library designed for artists and designers. As a member of our Girl Action team, you'll embark on a journey that not only teaches game design and coding but also empowers you to make a positive impact on your community.
Throughout this three-part program series, starting in November and continuing through the Winter and Spring semesters, you'll build on your experiences and prepare to showcase your video game creation at the Black Girl Showcase in May. Field trips, visits from inspiring women in tech, and a career panel hosted by Capital Coders from Capital One await you. Join us in mastering Game Code and unleash your creativity because these skills are not only transferable but also a stepping stone for future job opportunities. Get ready to code, create, and make a difference!
Why Join?
Unlock a world of opportunities by acquiring skills that are not only captivating but also pivotal for your future career. Seize the opportunity to code, create, and become a force for good in your community.
What You'll Learn:
Master the art of coding and design with p5.js, a JavaScript library designed with artists and designers in mind.
As part of our exclusive Girl Action Team, you'll do more than just acquire technical skills; you'll gain the empowerment to make a real difference in your community.
Challenge and break the existing cycles and stereotypes about girls in gaming spaces.
Program Benefits:
Develop in-demand, transferable technical skills that pave the way for exciting job opportunities.
Cultivate essential social-emotional learning competencies, including teamwork, problem-solving, and self-management.
Make a meaningful and lasting impact on your community through tech-driven initiatives.
Program Highlights:
Three-part series from November through May
Showcase your game at the Black Girl Showcase in May
Field trips and guest speakers from the tech industry
Career panel by Capital Coders from Capital One
Meet Our Facilitators at the Sneak Preview:
Akela Slikman
Akela brings years of experience as an educator and Learning Technology and Training Development professional. Holding a Master of Science in Learning Design and Technology from Purdue University, she brings over a decade of valuable experience in both professional and volunteer roles, spanning from Richmond to rural Akela and even internationally in the Republic of the Marshall Islands. Akela's passion lies in enabling innovative, student-driven learning and empowering girls to become global leaders and change-makers, equipped to excel in today's digital age and steer us toward a brighter and more sustainable future.
Ceach Nickey
Nickey McMullen is an advocate, universalist, a lover of humans but she is first and foremost a powerhouse vocal artist and performer. Employing a very visual and interactive performance style, she uses her voice to inspire, uplift & entertain, to educate, to support the arts and to illuminate social justice. She uses her voice to inspire, uplift & entertain, to educate, support the arts and illuminate social justice. She is a Vocal & Performance Coach under her companies SoulForSouls, LLC and LocalVocals in addition to being the creator and curator of several artistic events music-based series. Offstage, Nickey works within local and national community and 501c3 organizations in various capacities such as an Artistic Educational & Social Support Coach, Program Coordinator, Entertainment Consultant, Coordinator & Host. Nickey's mission is to change lives one song at a time. Through her voice she is doing just that.
(804) 405-2827
info@girlsforachange.org
Related Events