Budding Black GIrls Business: Empowering Young Black Women Entrepreneurs in Retail
November 9th
at
12:20 pm
–
2:20 pm
EST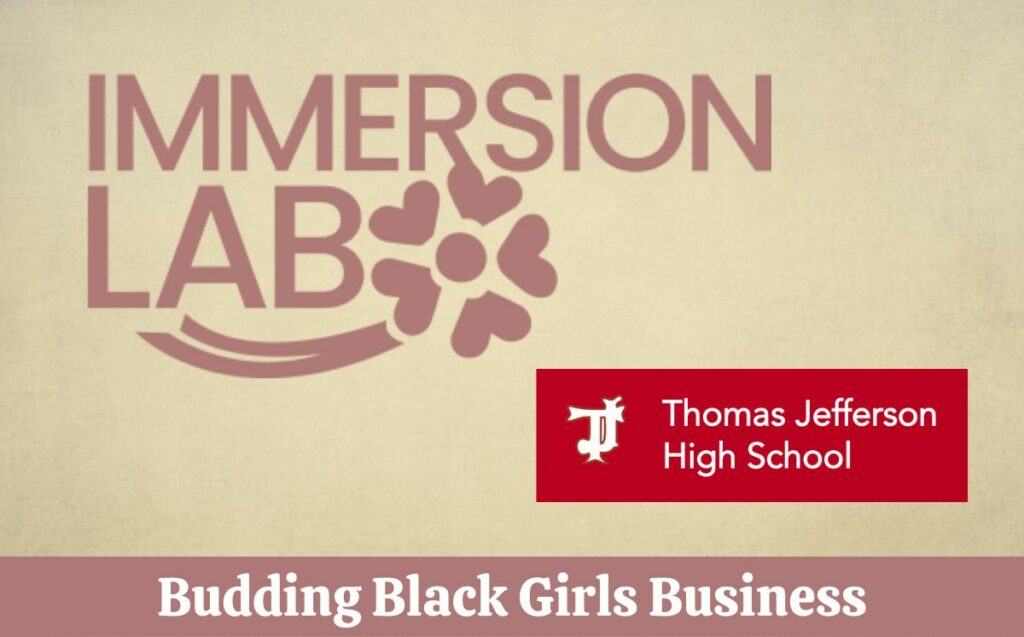 Budding Black Girls Business: Empowering Young Black Women Entrepreneurs in Retail
This program is designed specifically for aspiring or current young Black women entrepreneurs in the Richmond Region who have or are starting retail businesses. Eligibility is restricted to Thomas Jefferson High School students.
Program Timing:
Duration: October 19, 2023 – May 16, 2024
Schedule: Thursdays, 12:20 pm – 2:20 pm
What We Offer:
Hands-On Learning: Engage in interactive, experiential learning to turn your retail business dreams into reality.
Expert Mentorship: Benefit from personalized mentorship, tailored weekly programming on business fundamentals, and pitching opportunities.
Rich Network: Immerse yourself in a supportive community of like-minded individuals, educators, and local entrepreneurs.
About the Program:
Initially launched as a part of Girls For A Change's Immersion Lab, this specialized program aims to bridge the Digital Divide by providing in-depth professional training, mentorship, and resources. Acknowledging the barriers that disproportionately affect Black women entrepreneurs, the program has refocused to tackle specific challenges such as inadequate capital and the complexities of risk assessment for new business ventures.
Additional Benefits:
RVA Sneaker Festival Involvement: Participate in the RVA Sneaker Festival in January, where you'll gain hands-on experience in curating the lounge. This is an invaluable opportunity to network and showcase your business publicly as well as how to appeal to your target audience.
Spring Market Opportunities: Use the spring markets to sell your products, allowing you to interact with customers and receive real-time feedback.
The Black Girl Showcase: Cap off the program by participating in The Black Girl Showcase in May, where you can sell items and potentially win seed money for your venture.
These added benefits offer you direct exposure to the market, opportunities for real-world application of skills learned, and the chance to network with professionals and like-minded entrepreneurs.
Facilitator
Shawnda Harper-Martin is an exceptional education teacher, mixed media artist, and mental health professional based in Richmond, Virginia. Under her brand name, Nappy Nerd, she has inspired others to explore their creativity and experience the positive effects of art on mood and well-being. Shawnda brings a wealth of experience and passion to her role in this collaboration, enriching the program with her expertise. Participants will generate ideas for their own small businesses and engage in the process of branding, product development, pricing, customer service and much more!
Join us on this transformative journey of self-expression, sustainability, and creativity, where fashion becomes a powerful tool for personal and environmental change.
(804) 405-2827
info@girlsforachange.org
Related Events