Black Girl Showcase 2023
May 20th
at
12:00 pm
–
4:00 pm
EDT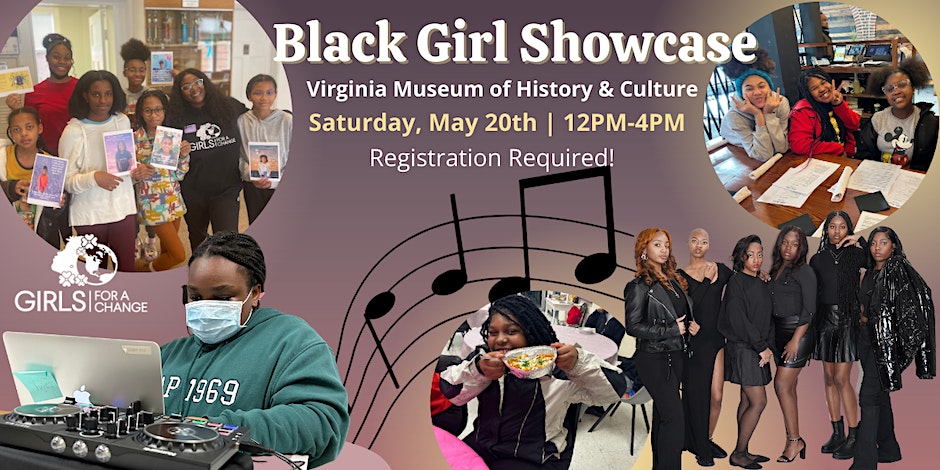 Join us Saturday, May 20th at 12:00 pm for the annual Black Girl Showcase to learn, celebrate, and support spring and fall programs. Hosted by the amazing Coach Nickey come and learn more about the social change projects our Girl Action Teams have been working on. Celebrate our Girl Ambassador and Immersion Lab participants and what they have accomplished.
Each program consists of 5-20 participants in middle and high school who meet outside of school and work together to learn about social justice, identify challenges in their communities, and design and implement creative solutions to address them as a team.
This annual showcase is a celebration for all of our programs and a way to bring the community together. Learn about social justice issues and how to solve them by listening, celebrating, and uplifting Black girls' voices.
The girls will share information about their projects and talk about the impact on the community and themselves.
(804) 405-2827
info@girlsforachange.org
Related Events