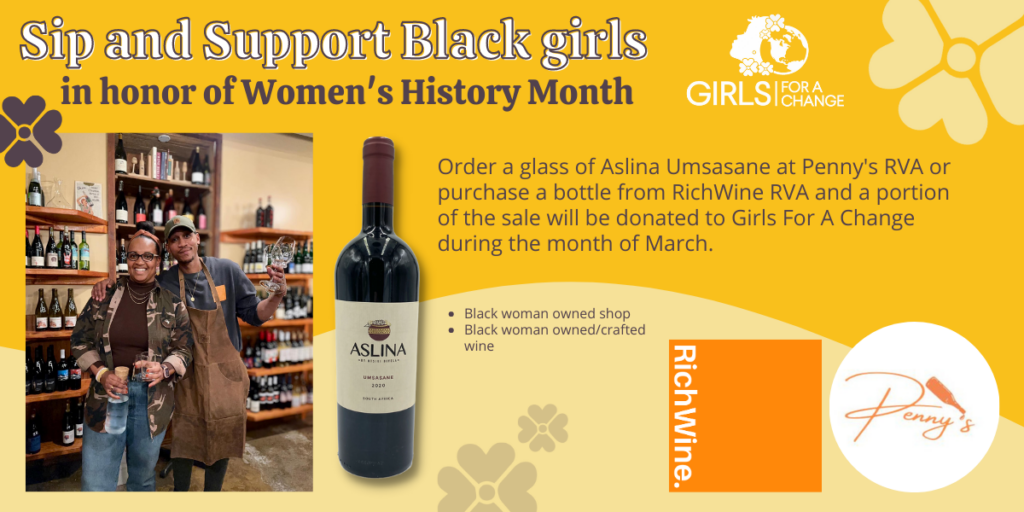 Sip and Support Black Girls at Penny's Wine Shop
It's amazing what can be accomplished when women come together to support each other. Penny's Wine Shop in Richmond's Jackson Ward is calling on the community to join them in supporting Girls For A Change this Women's History Month. Wine lovers can stop by Penny's and try a glass (or two or three) of Aslina Umsasane wine during the month of March and 15% of the purchase will benefit our One Million Reasons to Build campaign. Folks who would like to purchase a bottle for outside consumption can do so online through RichWine RVA and 10% will benefit GFAC.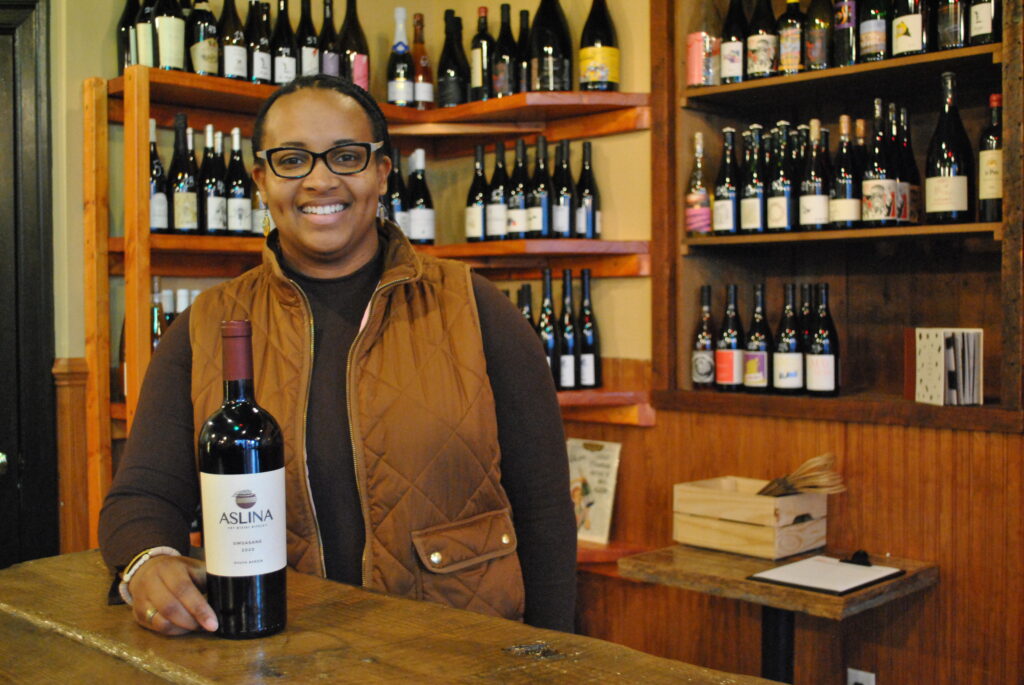 Penny's Wine Shop is a brick-and-mortar concept of natural wine, small plates, and seasonal menu offerings brought to you by two native childhood friends, Kristen Gardner Beal and Lance Lemon. The shop is hand-built with love and serves as a curated space for community, exploration of the palate, and conversation. The bottle shop and wine by the glass offering features a handpicked selection of natural, organic, biodynamic wine sourced from around the world. Clean-farmed wine is the root of our emphasis.
Dinner service is Wednesday to Saturday beginning at 5 PM. A lite fare of small plates are available before dinner hours to complement by the glass wine service. All of our provisions are curated by Chef Emmanuel Baiden. Read more about Penny's here.
"March will be the first Women's History Month for Penny's Wine Shop and we are excited, as both a Black-owned business and woman-owned business to feature a wine of the month where proceeds of each Aslina wine by the glass purchase at Penny's Wine Shop and Umsasane by the bottle order from RichWine's website will directly support the building fundraiser efforts for Girls For A Change. Since the inception of RichWine in 2020 and now Penny's in 2023, we are happy to be a part of the Richmond small business community where we prioritize the desire to reinvest whatever dividends we can in positive efforts within our local community. We are rooting for Girls For A Change!" – Kristen Gardner Beal, Co-Founder, RichWine RVA / Penny's Wine Shop
Aslina Wines is a Black-owned winery in South Africa, founded by winemaker Ntsiki Biyela. Umsasane has a bold structure and is silky smooth with layered complexity. The lush dark red fruit with lovely mouthfeel and delicate structure helps showcase the true nature of Aslina wines.
Penny's Wine Shop is no stranger to honoring the rich Women's history in Richmond. The name is an homage to Maggie Walker's St. Luke Penny's Savings Bank. Penny's is also located in the old Stoplight Gelato, a longstanding woman-owned business that Penny's honors in its motif and in the serving of its infamous gelato.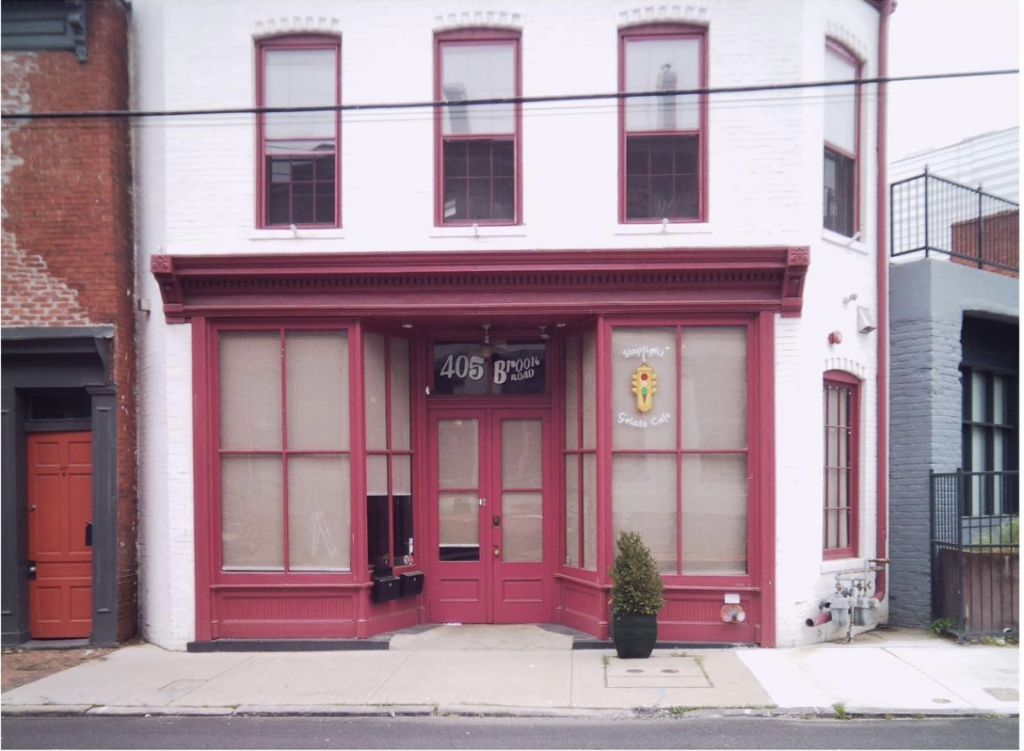 What better way to celebrate Women's History Month than by sipping on a glass of wine made by a woman-owned winery at a woman-owned wine bar that supports a woman-owned nonprofit running Black girl programs?