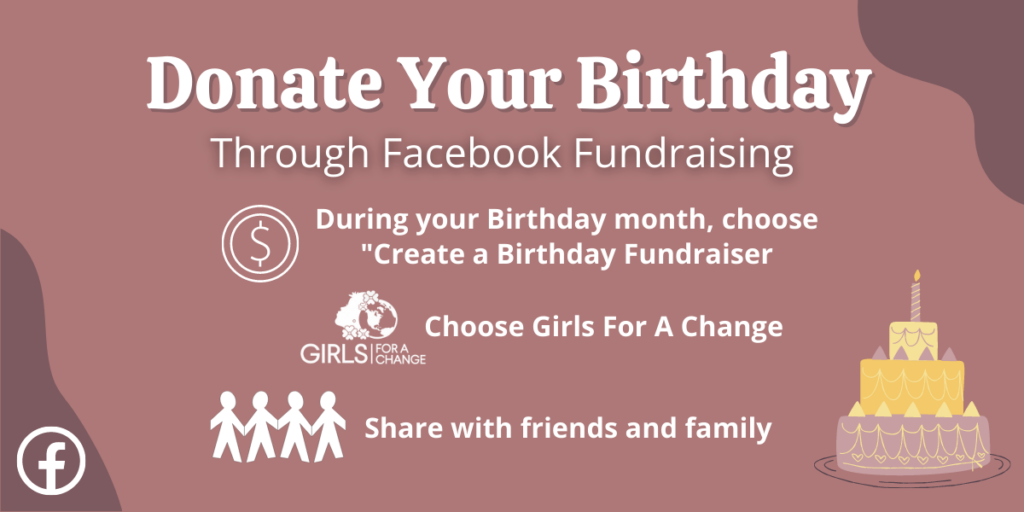 Donate Your Birthday in 2023
Support the Renovation and Buildout of our Reception Area
There's power in community, and we're asking supporters to tap their communities in an easy way this year, by choosing Girls For A Change as their Facebook Birthday fundraiser.
Hosting a Facebook fundraiser is a great way for friends and family to honor you without the hassle of gifting something you don't need. Instead, you can help make a huge impact on our #1MReasonstoBuild campaign, helping us fundraise to create a beautiful reception area in our soon-to-be renovated center.
Think about it. If every one of our 7.8K followers hosted a fundraiser with the goal of raising $500, that would be $3.9M! That's powerful, right?
Your Birthday fundraiser will support the buildout of our reception area where people will meet and greet when they enter our center. We have big plans for this room, leaning into African design that showcases the vibrancy and diversity of the 54 countries that make up the continent. 
Here are a few mockups of the interior design.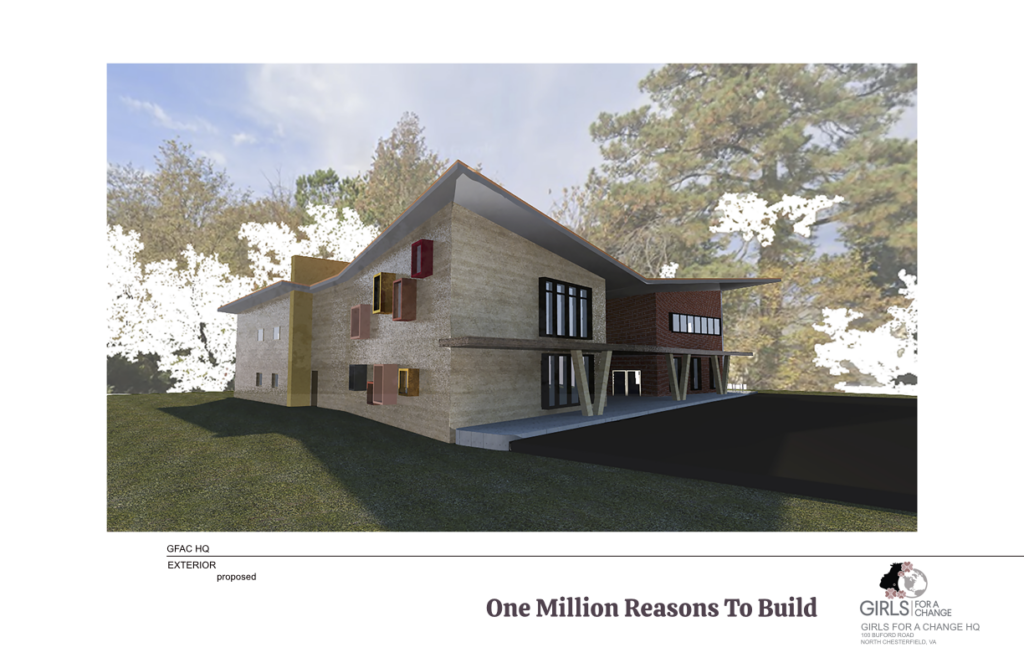 The reception area will have engraved cultural greetings in African languages from the western, eastern, southern and northern regions and the Middle East. The designs are based on GFAC color schemes, each consisting of a unique African inspired mix of patterns, textures, and materials. Custom wallpaper with patterns of African origin will be mixed with our brand's colors and patterns.
We will offer every visitor a unique opportunity to interface with the creative soul of Africa's most vibrant and surreal beauty, elegance, and colors.
Everyone who participates will not only receive an invite to our ribbon cutting ceremony, but will also receive a special thank you during the event. Instructions on how to set up your Birthday fundraiser can be found below.
Please pass it on and ask friends to not only support your fundraiser, but launch their own in their birth month.