The Art of Storytelling: Empowering Young Female Voices Through Narrative and Creativity
November 27th
at
8:00 am
–
5:00 pm
EST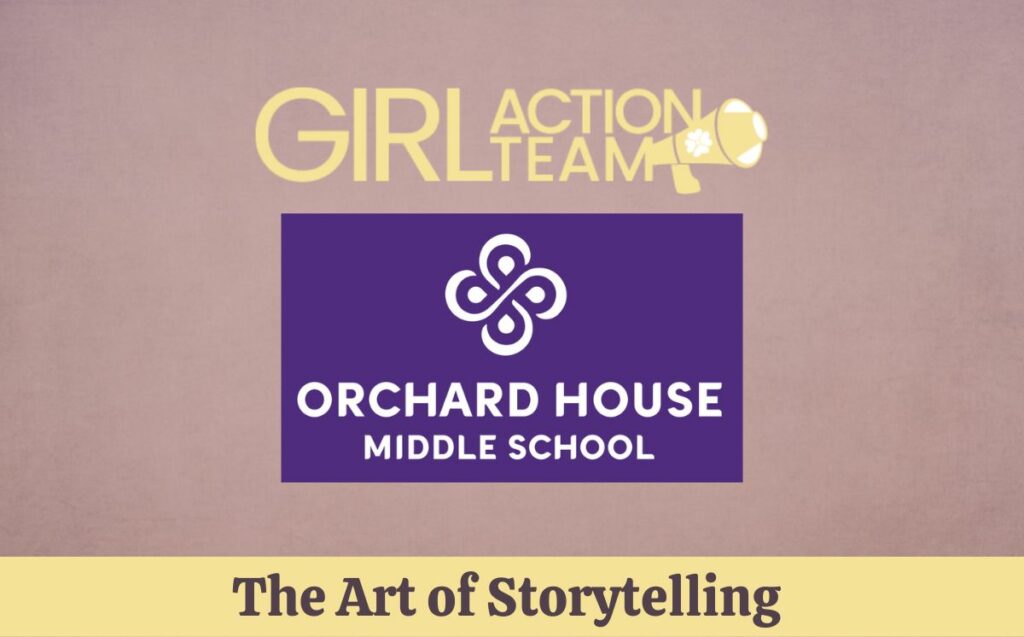 Mondays, 3:30 pm – 4:15 pm
Duration: October 16, 2023 – May 13, 2024
Location: Orchard House School for Girls
Program Description:
"The Art of Storytelling: Empowering Young Female Voices Through Narrative and Creativity" is an exclusive program offered to the students of Orchard House School as a part of Girls For A Change (GFAC). This initiative focuses on nurturing the creative faculties of young girls, enabling them to develop their voices, abilities, and problem-solving skills fully.
Our skilled instructors guide participants through the rich landscape of literature and visual arts, taking them on a journey from conceptualization to actualization. Participants will generate ideas for their own stories and engage in multiple styles of storytelling ranging from, poetry and prose to improvisational comedy.
The program culminates in the creation and self-publishing of their very own books.
This unique experience not only allows the girls to delve into the depths of their creativity but also instills essential social-emotional learning competencies. By the end of the program, participants will be well-equipped with leadership skills and self-empowerment tools, setting them on a path to realizing their full potential.
Eligibility:
This program is exclusive to Orchard House School students. Registration is now open, and spots are limited. Act now to embark on this creative journey.
Key Highlights:
Brainstorming Sessions: Ideation and conceptualization of individual stories.
Writing Workshops: Skill-building in narrative structure, dialogue, and character development.
Visual Arts Integration: Incorporation of illustrations, cover design, and other visual elements.
Peer Review and Team Collaboration: Constructive feedback loops and cooperative work on projects.
Professional Guidance: Personalized mentorship for refining storytelling skills.
Self-Publishing: Practical experience in book publishing.
Benefits:
Skill Enhancement: Strengthening writing and visual storytelling abilities.
Social-Emotional Learning: Developing competencies like teamwork, problem-solving, and self-management.
Community Impact: Opportunity to tackle social issues through storytelling.
Career Boost: Enhances personal profile and adds published work to the participants' portfolios.
Showcase and Recognition: There is an opportunity to display the book at the Black Girl Showcase on May 18th and list it on Amazon.
Facilitator:
Shawnda Harper-Martin is an exceptional education teacher, mixed media artist, and mental health professional based in Richmond, Virginia. Under her brand name, Nappy Nerd, she has inspired others to explore their creativity and experience the positive effects of art on mood and well-being. Shawnda brings a wealth of experience and passion to her role in this collaboration, enriching the program with her expertise.
(804) 405-2827
info@girlsforachange.org
Related Events