Sewing for the Unconventional Artist
November 1st
at
6:00 pm
–
7:30 pm
EDT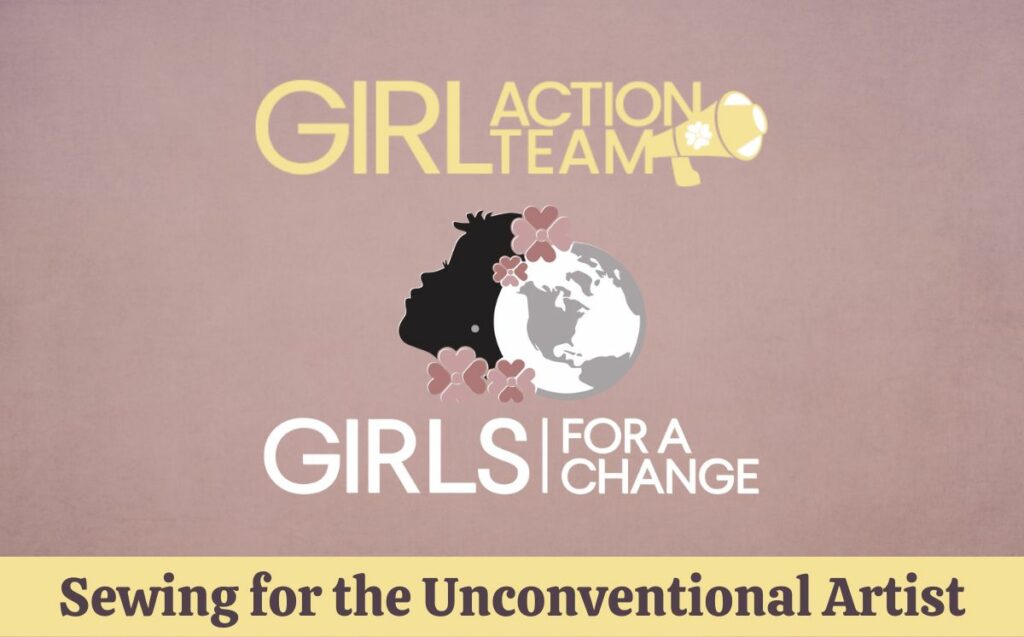 Sneak Preview
Date: October 25th & November 1st
Time: 6:00-8:00 pm
Location: GFAC – 100 Buford Road , North Chesterfield , VA 23235 
Cost: $75 registration fee scholarships available ( includes instruction, sewing , and supplies machine rental on site ).
Program Duration:
Date: Wednesdays, October 25th, 2023 – May 15th, 2024
Time: 6:00 pm – 7:30 pm
Location: GFAC – 100 Buford Road , North Chesterfield , VA 23235
Sewing & Collage: Sewing for the Unconventional Artist
Instructor: Austin Auz Miles
Fall 2023- Spring 2024
Course Description:
This course will cover sewing basics, including hand sewing and operating a sewing machine, along with tips and tricks for sewing. Participants will also learn how to create their collage designs and patterns.
Key Learning Objectives:
Participants will acquire essential sewing skills, including:
Threading a needle
Threading a sewing machine
Loading and replacing a sewing machine needle
Choosing stitches on the sewing machine (width, length, tension, needle position)
Making flawless stitches
Creating patterns
Sewing in curved lines
Using stitches for artistic effects
Designing collage patterns
Sample Projects:
Participants will work on exciting projects such as:
The Fancy Corner Bookmark
The Scrunchie
The Black Girl Throw Pillow
The Black Girl Tote Bag
The final project will be a fabric collage tote bag, designed and crafted by each participant.
Equipment/Materials:
GFAC will be accepting donations for these materials needed for the program:  
Sewing Machine (participants can bring their own or lease one from GFAC for an additional $25)
Fabric & Regular Scissors
A Variety of Thread Colors
Pins
Fabric Tape
Fabric Pens or Chalk
Needles
A Variety of Fabrics
Tracing Paper
Markers and Pencils
Bobbins
Measuring Tapes
Drawing Paper
Program Benefits: This program offers numerous benefits, including:
Learning valuable sewing and artistic skills
Collaborating with other young aspiring fashion designers, artists, and creators
Opportunity to express creativity through unique projects
Building self-confidence and self-expression
Access to financial assistance (apply here)
Optional use of GFAC sewing machines for a small fee
About the Artist:
Austin "Auz" Miles, originally from Durham, NC, is a multidisciplinary painter, designer, and public artist based in Richmond, VA. She holds a BFA from Virginia Commonwealth University School of the Arts, majoring in Communication Arts with a minor in Painting and Printmaking. Austin's work combines abstract and figurative imagery to explore themes such as beauty ideals, spirituality, ancestry, and the individual experiences of women within the African Diaspora. She has exhibited in various venues across Virginia, including The Virginia Museum of Fine Arts, The Virginia Museum of Contemporary Art Virginia Beach, and more. Austin "Auz" Miles is known for her murals and continues to contribute to visual conversations.
Volunteers Requested: We welcome volunteers to assist with the program. If you're interested in volunteering, please connect with us through Hands On Greater Richmond.
(804) 405-2827
info@girlsforachange.org
Related Events