Girl Action Team – Meadowbrook High School
May 8th
at
9:20 am
–
9:45 am
EDT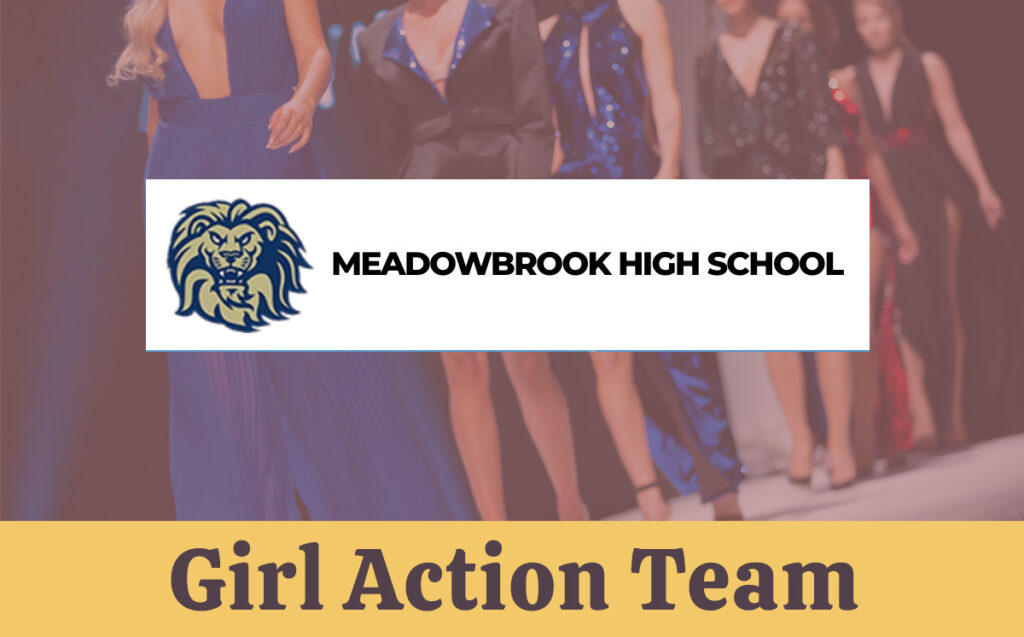 Our Project Plan
Look, Learn, and Live Multicultural Fashion Symposium & Show
Improving school spirit and culture.
The Meadowbrook High School Girl Action Team will explore the Fashion industry through the creation of a fashion symposium and show that celebrates fashion, culture, and identity across the world. Participants on this team will meet weekly to plan a full-day event that will dive deep into the world of fashion and pull back the curtain on the industry, making sure every participant learns what it takes to successfully bring a brand from ideation to market.
The "Look, Learn, and Live Multicultural Fashion Symposium & Show" will help students discover the business of fashion, exploring the industry through marketing, merchandising, and public relations. The symposium will consist of activations, vendors, and panelists from an interdisciplinary community of activists, designers, authors, entrepreneurs, and thought leaders who are redefining the world of fashion. The symposium will discuss topics related to modeling, the impact of LGBTQIA+ culture, and the future of fashion. It will also feature multicultural performances from groups that aim to make self-expression fun.
Attendees will learn about the fashion industry from business professionals and see a fashion show at their school. Participants in this Girl Action Team will also have the opportunity to strut one more time at the Annual Girls For A Change Black Girl Showcase.
Activity Schedule
PRIDE TIME: (during the school day)
Mondays & Fridays 9:20 am – 9:45 am
February 13, 2023 – March 2, 2023
PRIDE TIME: (during the school day)
Mondays only 9:20 am-9:45 am
March 6, 2023 – May 15, 2023
After School: (start in March)
Wednesdays 3:00 pm – 4:30 pm
March 1 – May 17, 2023
Meeting Location
All Meetings will take place in the school library.