Camp Diva – Open House
May 24th
at
6:00 pm
–
7:00 pm
EDT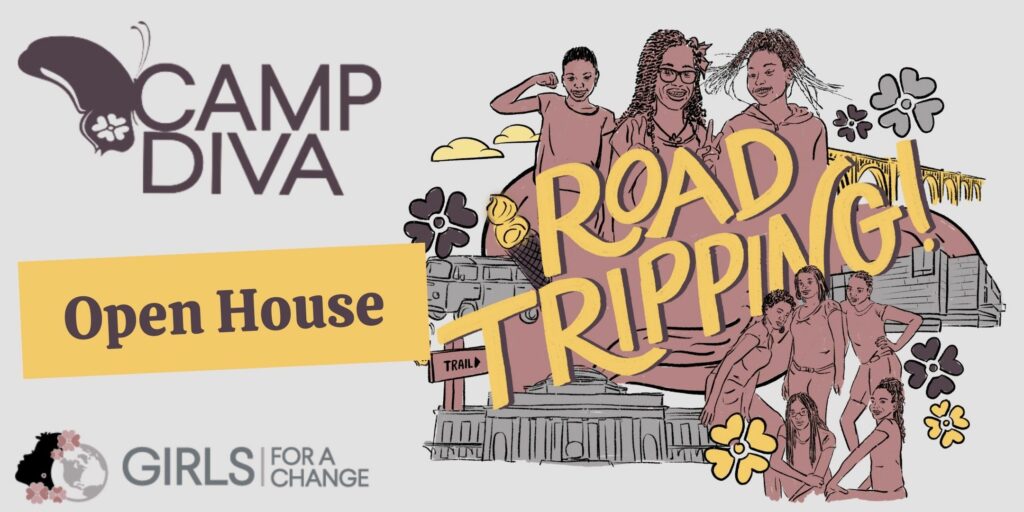 Registration encouraged! Virtual and in-person sessions.

Camp Diva Leadership Academy is where Black girls build sisterhood and self-esteem and deepen scholarship outside the classroom. For over two decades, we have supported more than 1500 girls in a culturally curated space that encourages Black girls to take their rightful place as leaders. Parents often share that Camp Diva is the camp they needed when they were young, and they are thrilled that we can provide the resources their girls need to thrive today.
Participants will discover amazing places, and take fascinating detours on their personal journey and route together. Girl will discover themselves, the community and the power of sisterhood as they explore the world of being a girl in a more fair and empowering way!
This year we will be opening our doors to girls in Rising 4th-Rising 8th grade for a road tripping exploration. This year's camp theme is focused on exploring culture and experiences all over the globe. Join us at an information session to learn more!
Dates and locations
March 29 – In Person
100 Buford Road, N Chesterfield, VA 23235
April 19 – Virtual, on Zoom
April 24 – In Person
100 Buford Road, N Chesterfield, VA 23235
May 10 – In Person
100 Buford Road, N Chesterfield, VA 23235
May 24 – In Person
100 Buford Road, N Chesterfield, VA 23235
(804) 405-2827
info@girlsforachange.org