Immersion Lab Leadership Coach - Contract Position
This position requires in-person coaching at multiple middle and high schools
throughout the Richmond Metropolitan Area.
School Year Contract September 2022 - May 2023.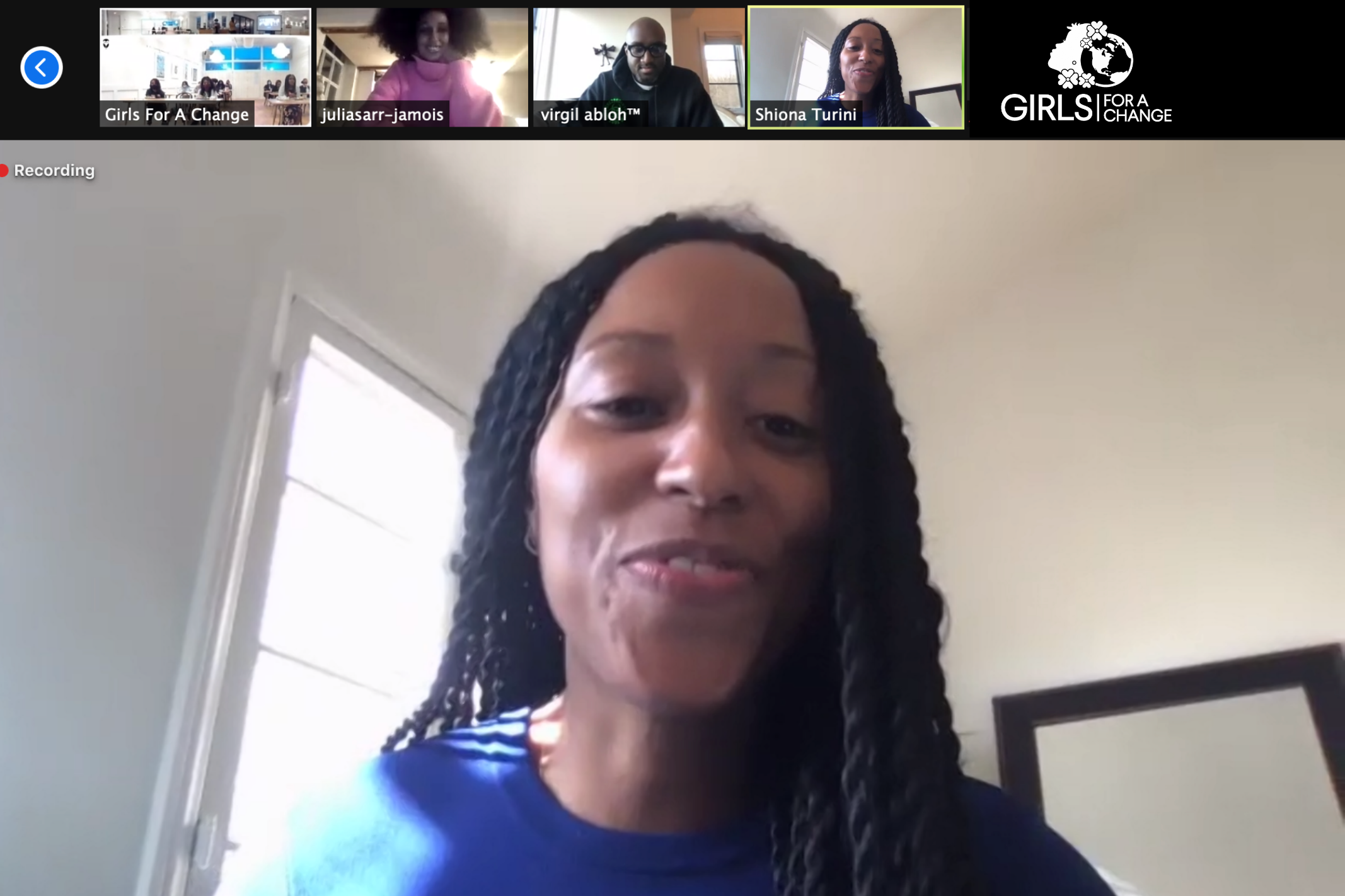 Job Description
Girls For A Change ( GFAC ) is accepting applications for a Leadership Coach expert to coach young aspiring Black women entrepreneurs to strengthen and expand their retails businesses. While sharing their knowledge of youth development ,facilitation groups, cultural competence, entrepreneurship, mentorship, and understanding the future of work. The expert is responsible for coaching new entrepreneurs as they grow their budding business and social responsibility to increase accessibility, equality of opportunity and advance themselves and their communities.
Hybrid position In-person with participants two days a week for 2 hours. Some weekends, remote administration tasks and bi-weekly meetings. Mandatory Onboarding training will be held on Saturday, October 1, 2022 from 9:00 am to 5:00 pm.

Organization Background
This program is built to immerse, inspire, and empower Black girls to adopt an entrepreneurial mindset and create their own opportunity. We believe this leads to a generation more determined, hopeful and equipped to engage the future. Since 2013 GFAC has aimed at empowering Black girls in Central Virginia to visualize their bright futures and potential through discovery, development, innovation, and social change in their communities. Our mission is to prepare Black girls for the world and the world for Black girls.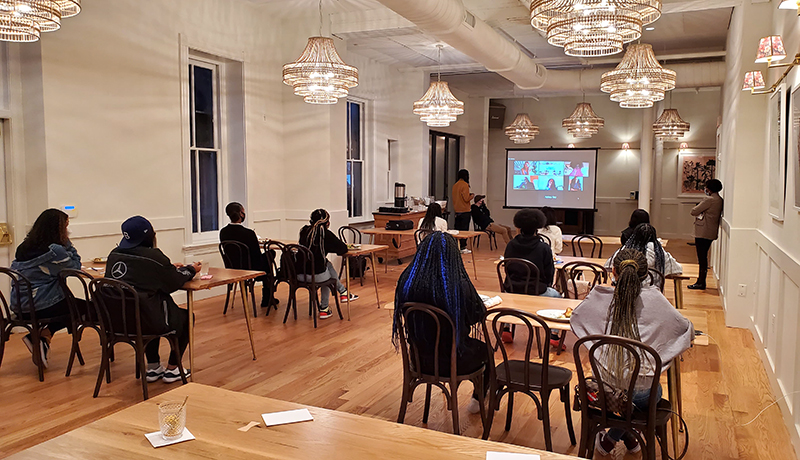 Duties
Individual virtual / in person coaching support: 
Assist rising entrepreneurs to identify feasible milestones for improving their social enterprises to benefit persons Black women and girls.

Build a strong rapport with participants and interact with them on a regular basis.

Monitor participant progress and provide guidance and effective feedback based on their individual needs. 

Support participants through key decision points and unforeseen challenges in the different phases of their business lifecycle. 

Assist participants to identify creative solutions for accessing financial resources. 

Technical and resource development: 
Create technical tools and guidelines on topics such as customer discovery, marketing, management, etc. to be used by participants as they learn how to effectively run their business. 

Schedule and support guest speakers 

Assist with the recruitment of participants and mentors in the program.

Training and supporting mentors.

Work with the GFAC team to determine the most suitable design format for said resources (e.g., manual, infographic, checklist, mentor training support and matching, Pop-up Kits).
Supplementary programming: 
Collaborate with the GFAC team to develop and conduct virtual workshops and webinars on useful entrepreneurship topics, best practices, and international case studies.

Work with GFAC Program Director to confirm the certification opportunities.

Conduct workshops to present case studies of successful business operated locally, by women and globally and provide technical analysis. 

Facilitate discussions and field questions after presentations or guest speaker talks.

Support and Prepare participants for their business pitch. 

Organize Pitch Competition with GFAC staff. 

Research vending placement for each participant. 

Facilitate virtual or in-school programming at least 3 days per week during the school year and summer. In-school programming will take place based on CDC guidelines and Girls For A Change safety protocols. 
Before You Begin the Application
It may be helpful to collect the following before you begin the application:
A recent resume
A cover letter
Applications will not be considered if the above requests are not included. 
Qualifications
Bachelor's degree or equivalent in business, entrepreneurship, social entrepreneurship, industrial engineering, management, marketing, or a related field. 

Experience running an enterprise, preferably a social enterprise (experience with social enterprises to benefit persons with youth is a plus). 

Knowledge and understanding of the social and political climate Black women face in business in America.
An independent / self-starter.
Training and facilitation skills.
Leading with confidence to build trust, excitement, and the ability to empower others.
Excellent coaching and mentoring skills.
Technology-oriented with familiarity with the Microsoft and Google Workspace.
You have a "can do" attitude and are ready to pitch in when needed.
Fluent in feedback (giving and receiving).
Fluency in written and spoken English is a plus.
Experience with G

oogle Classroom, Canva and Powerpoint is a plus

Coaches who have access to speakers and resources will greatly strengthen the participant's experiences.
More details
In addition the Leadership Coach will receive information about content development and workshop instruction will be discussed during the interview process.

The selected candidate should expect to assist with other duties as assigned. GFAC is a fast paced organization and

the Immersion Lab runs like a startup, so you need to have a "can do" attitude and be ready to push forward when needed.

You must be entrepreneurial, have the ability to multi-task and take the initiative to advance the program. The GFAC staff will be ready to assist and support you transiting into the position and with organizational activities.
We'd love to hear from you! Please submit your resume and cover letter. Applications are being reviewed on a rolling basis.