Certified Technology Instructor - Contract Position
Seasonal, 8 hours per week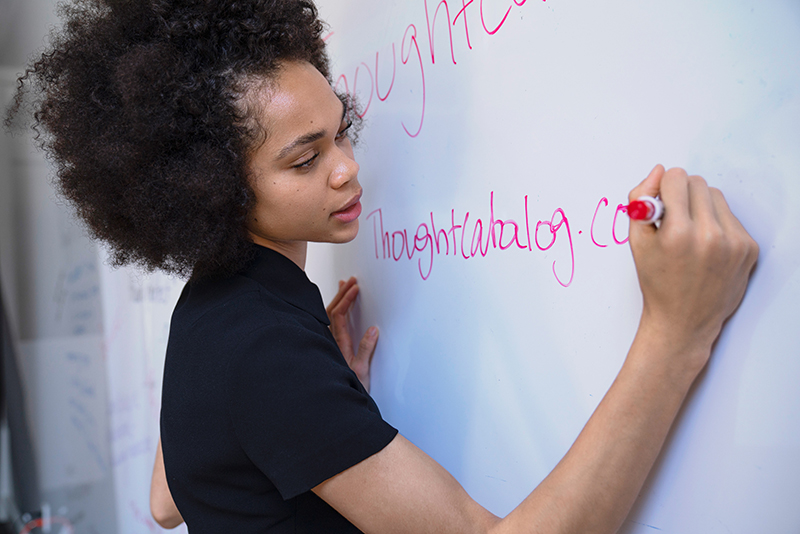 Job Description
Girls For A Change is looking for an Girl Ambassador Program (GAP) instructor with a background in STEM, to lead in all aspects of instruction and enhance the learning experience of our GAP participants. As an instructor, you will be responsible for managing, instructing, and preparing lessons around STEM related topics for participants that will help prepare them for the workforce. If you have previous experience leading students in an engaging, creative, and passionate way then we encourage you to apply today. 
Girls For A Change (GFAC) is a 501(c)(3) nonprofit youth development organization aimed at empowering Black girls in Central Virginia to visualize their bright futures and potential through discovery, development, innovation, and social change in their communities.
Since 2013, GFAC has focused more deeply on the empowerment and uplifting of a population whose needs are most unmet — Black girls. The goal of the organization is to raise over $1 million for Black girls in Central Virginia in which all funds will support growth, development, and opportunities for Blacks girls from elementary to early adulthood with limited resources while facing collective trauma. As a grant writer for Girls For A Change, you must understand the mission of the organization and be able to articulate the importance of this mission when drafting proposals for grant solicitations.

Responsibilities
Assessing, recording, and reporting on the development, progress, attainment, and behavior of students. 

Planning, preparing, and delivering lessons to all students in the class. 

Teaching according to the educational needs, abilities, and achievement of the individual student and groups of students. 

Providing guidance and advice to students on educational and social matters to further their education and career goals. 

Communicating and consulting with other staff, including those having special responsibilities such as counselors and parents/guardians of minors, to ensure the best interest of students. 

Taking attendance each session and reporting it to the Director of Operations. 

Monitoring performance and providing feedback to parents, participants, and staff during check-ins. 

Working with the students for a minimum of 8 hours per week. 

Seasonal position - starts end of January, first weekend of teaching will be in February, position ends in May 2022

Contract position, fee negotiable, based on experience

Teaching times will be on Saturdays, from 4-6 hours per session

Perform teaching in-person in our Richmond, VA office
Before You Begin the Application
It may be helpful to collect the following before you begin the application:
A cover letter

Your résumé.

The contact information for 3 references

Technology Teacher Qualifications / Skills
1+ years of experience leading children between the ages of 14-18 and/ or 9th -12th grade

Skilled and certified in one or all of the following areas:
- Microsoft Office
- Javascript
- Object-Oriented Programming
- Adobe Creative Suite
- HTML & CSS


- Google Workspace

Ability to maintain workflow efficiency in a fast-paced environment

Strong communication and leadership skills 

Ability to create lesson plans and facilitate a classroom environment that is culturally relevant, engaging, productive, and safe for students

Alignment with the mission and vision of the organization