21st Century Program Assistant - Contract Position
$800 per month, 2-3 hours per day M - Th 
Deadline for applying for the position:
Friday, September 29, 6 pm EST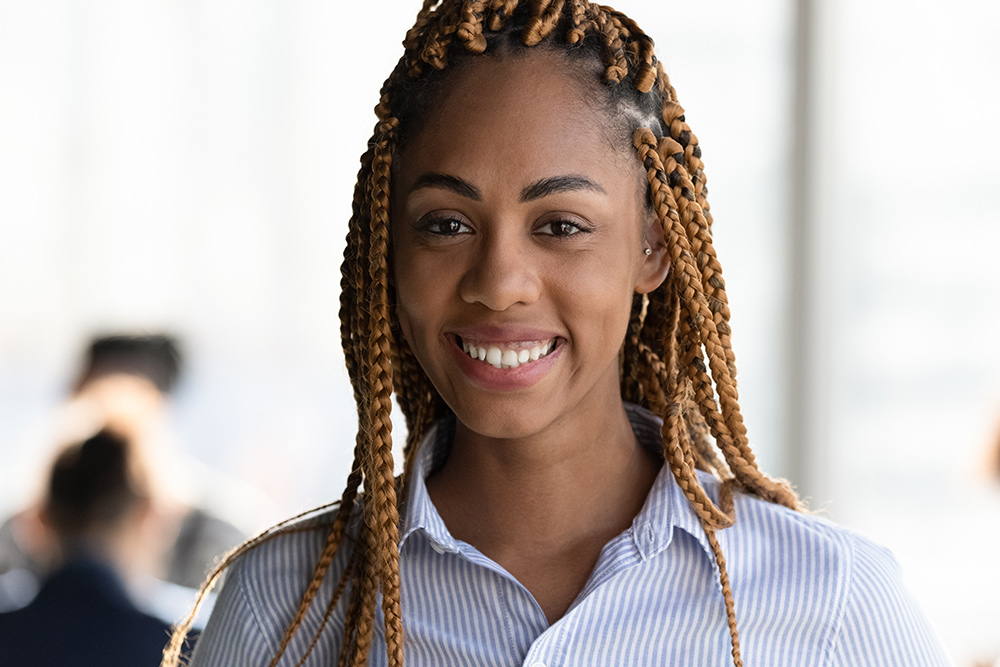 Contract Position
$800.00 per month
2-3 hours per day M - Th
Unpaid School closing and paid hoiuday
Stipend positions are expected to:
Report to work as scheduled

Performing work as assigned

Obtain approval prior to changing work hours including arriving early or leaving late

Enter work hours accurately on Little GreenLight each pay period

Must be a caring professional and committed to the success of our students!

Hours: Candidates must be able to work a minimum of 4 days/week in the afternoon for 2-4 hrs.

Proof of Virginia required vaccinations for schools.
Introduction
Girls For A Change is seeking a confident, creative, and energetic self-starter who is passionate about girl empowerment, demonstrates the ability to successfully deliver leadership development, and culturally responsive programming, and enjoys connecting with the community, families, and young people.
Locations:
Girls For A Change Branch
100 Buford Rd, North Chesterfield, VA 23235
Meadowbrook High School
4901 Cogbill Rd, North Chesterfield, VA 23234
Beulah Recreation Center
6901 Hopkins Rd, North Chesterfield, VA 23234
Language:
English and Spanish  ( Bilingual Preferred)
License/Certification:
CPR/First Aid Certification required
Days/Hours Available:
Monday, Wednesday, and Thursday: 3:00 PM  (set up)
Tuesdays:  2 PM-3PM  Weekly staff meeting
3:30  PM Welcome and Serve Snack
3:45 PM - 4:45 PM Tutoring session (1 hour)
4:45 PM- 5:00 PM Breakdown/ Clean up 
Some Saturdays (make up hours)

Supervision
The Program Assistant works under the Girls For A Change (GFAC) Program Director.
Salary
$800, depending on hours worked

Minimum work time of 4 days/week in the afternoons, 2-4 hours
Before You Begin the Application
It may be helpful to collect the following before you begin the application:
Your resumé and a cover letter
Contact information for 3 references and their reference letters. (Their letter should contain how they know, how long they've known you, positive qualities and examples of why you'd be great for this position, and why they would recommend you.)
Please note, all candidates will be required to complete a background check, fingerprinting, and Virginia required vaccinations for schools.
Job Description
The ideal candidate will be passionate about engaging youth and have the ability to build relationships and mutual trust with participants. Candidates will be tasked with creating and following lesson plans, and know how to make learning easy and meaningful. The Program Assistant must be passionate about education and possess strong reading, math, and writing skills.
Qualifications
Must love working with children; must have a positive attitude and a professional demeanor
Experience: relevant, (1-2 years preferred).
Education: currently in Higher Ed (Preferred higher ed or grads or relevant work)
Proficient in basic math and English Reading/Language Arts
Preference is given to candidates who are comfortable up to high school math and language arts.
Strong attention to detail, ability to work in a fast-paced environment; be adaptable, eager to learn.
Ability to multi-task and apply training to various scenarios (employees will be trained on our specific grading and instruction techniques upon hire - Full Training will be provided).
Ability to work with up to 4-6 students at the same time.
Maintain regular and consistent attendance and punctuality – must be reliable.
Job Duties
Support hiring and training tutors for High School youth.  

Lead and conduct tutoring sessions to review classroom or curricula topics and assignments.

Assisting youth with various academic tasks, such as homework, projects, test preparation, papers, and research.

Helping students understand key concepts, particularly those covered in their classroom lessons.

Teaching study strategies and note-taking skills to improve academic performance.

Developing and providing teaching materials like study guides to enhance classroom lessons.

Maintaining a spreadsheet to update attendance and class notes after every tutoring session.

Preparing and sending a weekly report with a summary of student progress and accomplishments.

Offering positive and constructive feedback to youth to aid in their learning journey.

Providing progress updates to students' parents, keeping them informed about their child's academic development.

Conducting regular meetings with the Program Director to assess and discuss the academic progress of participants, and provide a comprehensive weekly report on their performance.
Characteristics
Approachable: They are able to build rapport and make students feel comfortable in an online classroom environment. Students feel comfortable approaching our tutors with questions and make them feel relaxed throughout class.

Patient: They take the time and effort to make sure students understand the complex subjects and materials at whichever speed is required by the student.

Adaptive: They are able to tailor the lesson and environment to each individual student, their needs and learning capabilities.

Considerate: They have the emotional intelligence to understand when a student is feeling discouraged and can then build up their confidence from there.

Enthusiastic: They are passionate about education and have a contagious energy that makes for a fun environment for the students.
Benefits
Since contract workers aren't Girls For A Change employees, they aren't eligible for benefits. These self-employed individuals are responsible for obtaining their own insurance and coordinating retirement savings.
Some flexibility in building your schedule while supporting the needs of our students.

Paid training.

Personalized coaching and development, support, and continuing education from our Instructional Management Team.

Exceptional proprietary curriculum and instructional materials.

A friendly, respectful, supportive culture focused on best supporting students, parents, faculty, full-time and part-time staff.