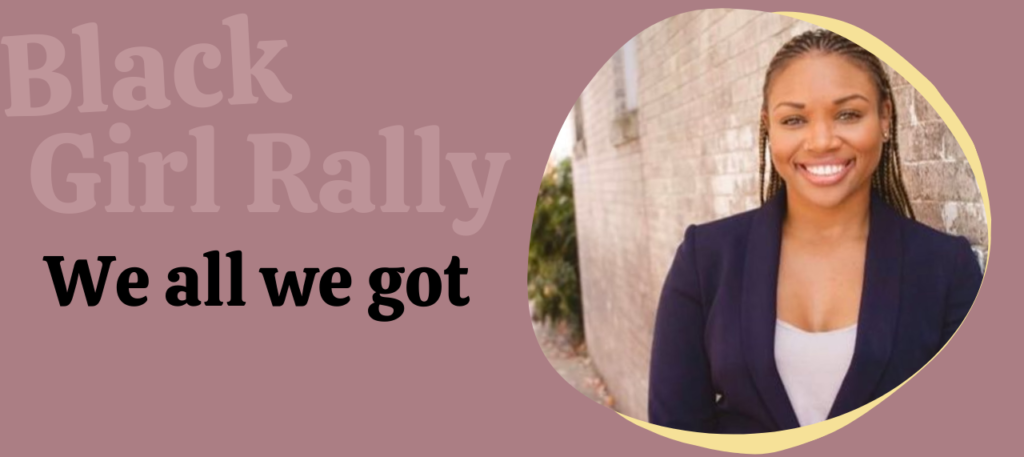 We All We Got: Creating a Collective Vision for Girls Centered Spaces
Written by GFAC Board Member Mariah Williams
When people compliment me on my successes, I remind them that I am a product of the black women who poured into me selflessly over the years. Women who always reminded me of my value and worth, who encouraged me to stand firmly in who I was, and women who led with vulnerability even when they weren't sure where it would lead. I cannot imagine where I would be without them, but I learned early on in my life that their support was necessary and grounding.
It's an honor to serve on the board of Girls for a Change, not only because I get to guide long term goals of the organization, I also get to pay it forward and pour back into other young women. I've realized over the years that despite how far diversity, equity and inclusion efforts have come from those outside of our communities, we must continue to own our process in creating space for ourselves.
"We All We Got" is the theme for part one of this year's Black Girl Rally. It will provide an opportunity for us to collectively envision and brainstorm how to better serve girls throughout our networks, and especially in our schools. It will allow us to create a shared vision for the work that will guide this network of individuals dedicated to making space for black and brown girls.
The day serves as a reminder that we are responsible for doing and owning this work in our communities, and more importantly, for our girls. I hope you will join us!