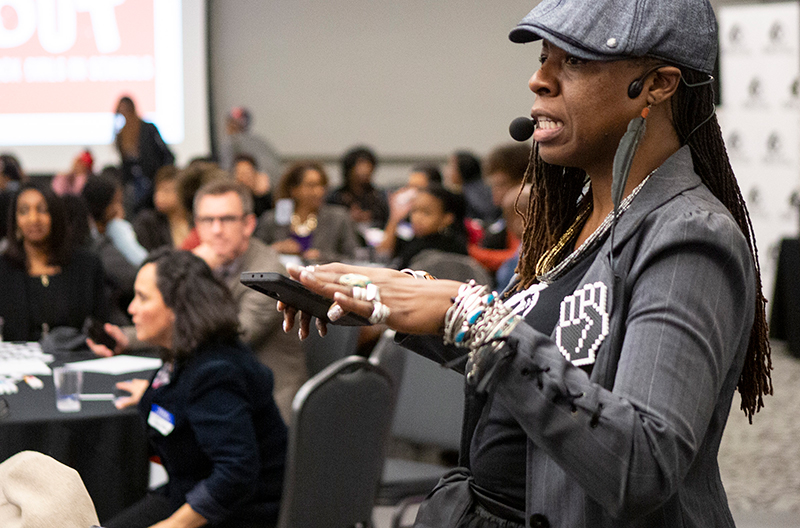 Calling all Girl Advocates and Community Leaders
Girls For A Change is excited to host our annual Black Girl Rally on Friday, October 15th, 2021. This year's theme is focused on entrepreneurship " Black Girls Winning" to address the disparities, successes, and solutions for Black women-owned businesses. As a partner or community advocate, we need YOUR experiences at the table.
Girls For A Change wants you to join us and many other girl focused programs on this special day of celebration, support, and change making. We are coming together to figure out how we collectively can support the unique needs of girls in our community in a way that they feel seen, heard, and celebrated. As champions for Black girls, we are all we got! Girl-centered programs, nonprofits, clubs, and groups like you all play a critical role in the daily lives of girls and young women. Yet no single entity or person can holistically meet the needs of every girl, nor can they solve the larger systems of inequalities. It really does take a village. So let's get to work!
You have two unique ways to join us as a changemaker for our girls. From 8:00am-11:00am join us for a continental style breakfast and brainstorming session to uncover gaps and opportunities across our respective resources and networks to decide collectively how we can partner with each other. Our goal is to transform the girls' service sector in public schools and discuss implementing your individual programs by becoming a partner and being a part of a collective power to uplift all girls and eliminate systemic barriers to their dreams and success.  
Stay from 11:30am-1:00pm for a lunch and book discussion with "Finding Her Voice" authors Angela Patton , Faye Belgrave and Ivy Belgrave. The discussion will be led by researcher and GFAC supporter Dr. Lauren Mims and will be followed by an activity from the book led by its illustrator Austin "Auz" Miles.  We will tackle the issues of how do we help more Black girls love themselves, find their voice, and feel confident in white spaces?  How do we educate white children on the daily microaggressions, stress, and frustration Black girls face?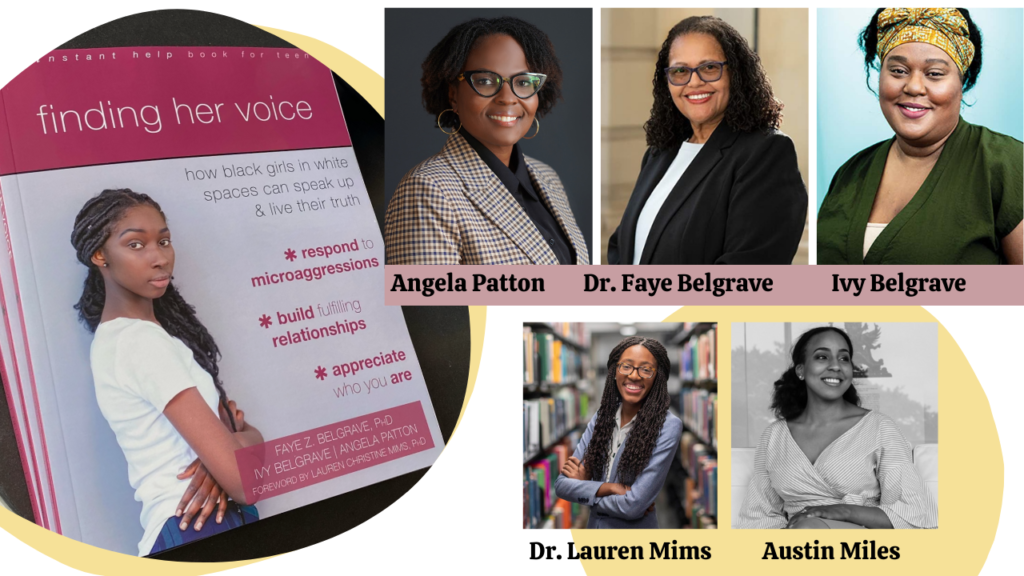 You will not want to miss this exciting opportunity to be a force of change in our community! Join us by registering here for the event. If you are unable to attend, share this opportunity with someone who should be in the room or you can sponsor a table.