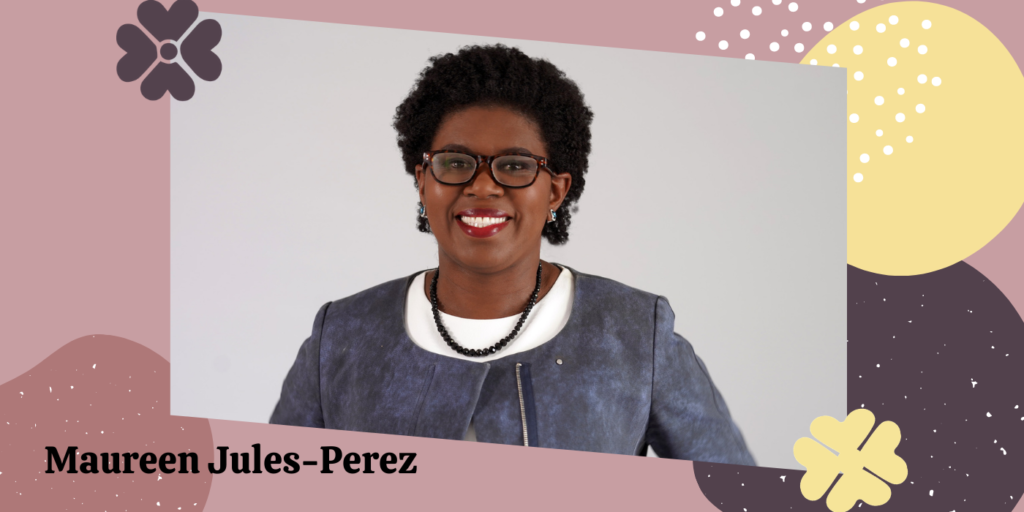 Blacks In Tech: A Conversation with GFAC Board President Maureen Jules-Perez
When you ask Maureen Jules-Perez how she got into technology, her immediate response is, "My favorite teacher, Mr. Joseph Maley."
When Maureen was in school, there was a "Shadow Career Day" — a day for students to visit different workplaces to learn more about the careers they were interested in pursuing. Maureen's choice was cosmetology. Her entrepreneurial family also did cosmetology as a side hustle, so this seemed like a natural fit. Maureen's school counselor thought that was a perfectly "safe" career choice for an inner city kid. But not Mr. Maley, her Miami Edison High School Physics teacher.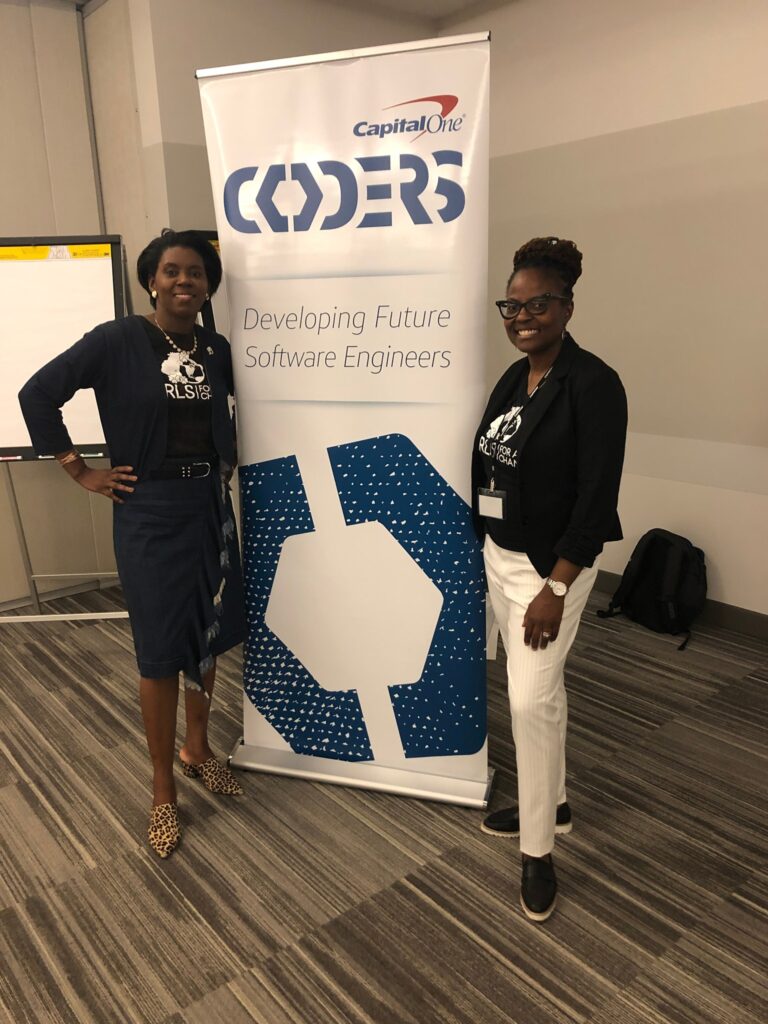 "Mr. Maley believed in me and my potential. I remember him saying, 'You're very good at Science and Math. Have you thought about Engineering?' At the time, I didn't even know what engineering was. He opened my eyes to a whole new world of possibilities that I didn't even know existed. Also, to have someone (beyond my single mother) believe in me and not settle so easily was so meaningful to me. He saw my potential before I saw it for myself." Maureen says. 
"My counselor was fine with me going into cosmetology which I think is an honorable profession and a stable career in all communities. My sister did hair. My cousins did hair. It was quick money,  so I was planning to also be a cosmetologist. Mr. Maley championed me in STEM-related activities, which is why I began expanding my horizon into coding (Pascal, Fortran, BASIC, etc.) and getting into computers," she adds.
Even when Maureen went to college – as a student with top SAT and ACT scores – she faced adversity with her college engineering counselors who didn't believe in her, likely because of her economical status, race and/or background. 
"It was a long, winding journey to get through electrical engineering school. In high school, I completed all of my required math and science courses by 10th grade. I spent my summers participating in advanced Mathematics programs and even attended the local community college during my last two years of high school. I loved math and various sciences. I was what you call "gifted." But when I got into electrical engineering in college, my first counselor told me that it was probably going to be very hard for me, and I should think of another major, like liberal arts. After hearing this, I maintained my composure while internally fuming! After all of the hard work, straight A's, scholarships to top schools, winning Math, Science and Robotics competitions, I was still seen as a poor black girl from the inner city.  In response to the engineering counselor's "advice," I channeled all the strong black women in my family (my mother, grandmother, and great grandmother), sat up straight, smiled, thanked the counselor, and reiterated that I intended to stay.  He fell silent, and I simply walked out—feeling clearer than ever about my future path. At that moment, I genuinely recommitted my career choice to STEM. It was up to me, not others. I thought of all the other diverse students before who were told the same BS. I also reflected on all the past and future "Maureens." the tech executive explains.
Maureen's story is not uncommon for Black or Brown girls, who are often disregarded, misunderstood, and not encouraged despite their huge potential. As a matter of fact, Blacks in STEM are more likely to face a lack of encouragement at an early age to pursue the field, according to the Pew Research Center. It's why we exist at Girls For A Change – to be that piece that is missing from a girl's life. To help her see her potential and guide her into womanhood, providing support, various experiences, and resources along the way. 
Fast forward to now. Maureen's career path led her to becoming an electrical engineer, a Principal QA software engineer and advancing to a tech executive. She is now the Vice President of Corporate & HR Technology for Capital One, one of the biggest financial companies in the world. She also serves as an Accountable Executive for Capital One's Business Resource Group (BRG) called Blacks In Tech. After serving three years on our board as a tech and strategic advisor, Maureen will take on the role of our new Board President, helping to lead Girls For A Change and changing the story for other Black and Brown girls who may not have the resources or the right mentors to help them see their true potential like she did. 
"The door has been opened and held for me and I want to do the same for others," says Maureen.
Maureen is passionate about the digital divide and diversity and representation in the tech industry. Beyond tech, she wants to ensure that Black girls have the opportunity and options to be whatever they want to be.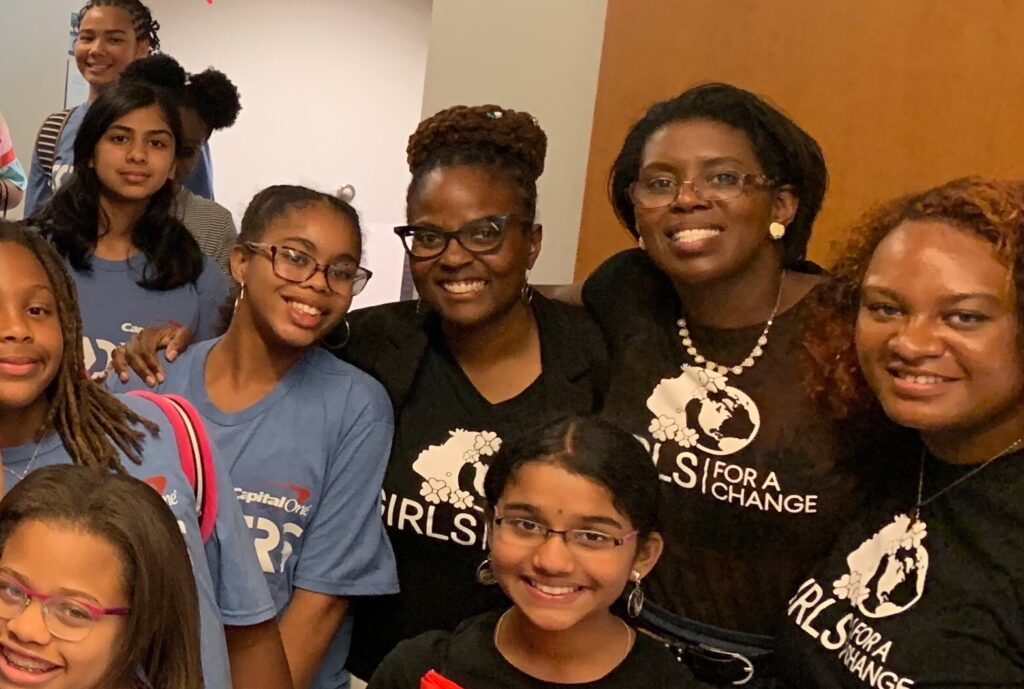 "I'm grateful for last year's raising of awareness around equality issues, systemic racism, and the barriers that exist for underrepresented and—in some cases—oppressed groups of people. Now that I am in a seat of privilege as an executive, I believe in raising awareness to help change our collective stories for good." 
I've been in tech and have been the "only", so I know what "onlyness" is like. I know that tech is trying to address representation and diversity, but it's beyond that. We have youth who need access to the internet, access to cable, access to the technology basics needed to level the playing field for school, job opportunities, career growth, well-being & healthcare, etc. 
Organizations like Girls For A Change recognize that there's a talent pool whose genius is not defined by their zip codes and they need to be given a fair shot – they need the same resources and opportunities given to children in more affluent neighborhoods. "There truly are two sides that need a bridge. And one of those avenues is technology. We need to make sure we're always laying those bricks and paving the way so that everyone has access to the other side," says Maureen.
What Maureen is talking about of course is the Digital Divide, a barrier Girls For A Change directly addresses through programs  like Girls Who Code, Girl Ambassador, Immersion Lab, and partnerships like the one we have established with Capital One. 
We are so excited to have her as the new Board President. Her tech savvy, strategic thinking, and passion for uplifting and supporting Black girls will be key in continuing to grow and strengthen our organization. 
"My 2021 and beyond objective is to fortify and scale operations in key areas across the U.S. that we think will continue to help Black girls be prepared for the world. That means redesigning our board, redesigning our structure and committees, and transforming the tools and technology," says Maureen.
Girls For a Change has partnered with Capital One since 2017, initially starting its work with the company's Community Affairs team. Maureen, who has been with Capital One for over two years, now takes on the role of internal champion to help bring more awareness to GFAC and help guide more interactive experiences between the two organizations. 
We are grateful for the partnership we have developed with Capital One and celebrate the many ways they support our work. Since our partnership began, Capital One has supported 15 different technology, workforce, or pro bono programs with Girls for A Change and supported many of our programs with funding as well. Seven of these programs were Coders camps. Collectively, nearly 80 Capital One Tech associates have supported Girls For A Change girls over the last few years through these programs.